Representative photo: Miguel Arcanjo Saddi/Pexels
6 life-changing habits I want to steal from optimists
Within reason, of course…
In most cases, I don't concede to being a pessimist. I prefer to say I'm a rational person. My approach to life is heavily rooted in reality as it is rather than what I would like it to be.
But my pessimism turned into an aura of negativity and back pain from carrying 50 things in my handbag, preparing for the worst possible outcome. I've also been looking at optimistic behaviours the wrong way.
When I thought about optimistic people, I relegated them to the club of sunny souls living in denial of reality. How can you look at the bright side when something is all-around dark? But they do manage to find a glimmer of hope even on the gloomiest of days. The confidence to get back up even if it were Muhammad Ali knocking them down. And that's a talent that I want to cultivate for my life.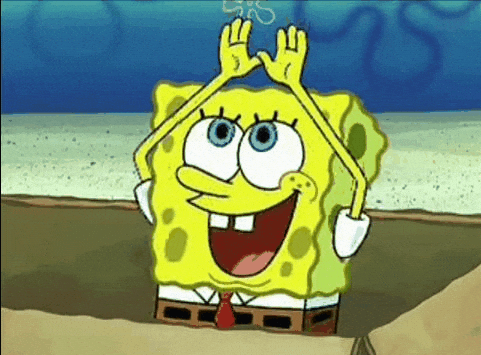 "Optimism is a mindset that enables people to view the world, other people and events in the most favourable, positive light possible," said Dr Aparna Iyer, psychiatrist and assistant professor at the University of Texas Southwestern Medical Center. "Optimists do acknowledge negative events, but they are more likely to avoid blaming themselves for the bad outcome, inclined to view the situation as a temporary one and likely to expect further positive events in the future."
This mental attitude of hope and confidence in everything they do is worth striving for. OK, the 'hope' aspect may be too hokey for me, but I'd definitely like more confidence.
A larger study looked into the existing theories regarding the psychological impact of optimism. They found "positive correlations between optimism and physical/mental well-being. Optimistic subjects are more resilient to stress, and are inclined to use more appropriate coping strategies."
Given that my stress levels are at par with a thermostat in a north Indian summer, I've been trying everything from meditating to dance workouts to relax. Mostly, I end up stress eating.
If a more positive and constructive approach to life events can get me through these times without losing my hair to stress-induced hair fall, I'm all for adopting more optimistic behaviours and practices.
From my research, it's clear that a lot comes down to breaking old habits and forming newer healthier ones. As Jason Wachob, co-founder and CEO of MindBodyGreen, says, developing a habit of optimistic behaviours need daily practice.
6 optimistic behaviours to adopt for a more productive life
The Power Lead
How we begin a conversation sets the tone for the rest of the interaction. It can greatly influence mood and behaviour – yours and that of people involved. Michelle Gielan, happiness researcher and speaker, and author, encourages people to 'Power Lead'.
Power Lead is the strategy of stating something positive before getting to the meat of the talk.
"When we start with something positive, we [get others] thinking of their successes, wins, and connections with other people. And that turns on the brain to its highest potential," said Gielan.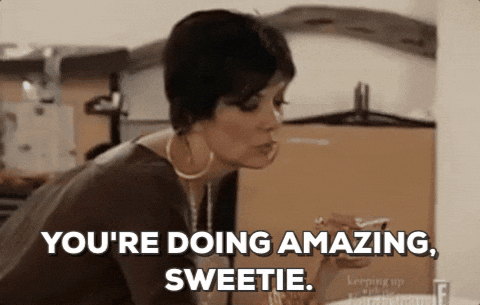 A Power Lead also lets you be in charge of the conversation, making it more likely that you get the outcome that you prefer. For example, if you're a boss sitting down with a co-worker for feedback — highlight their achievements and contributions, then smoothly segue into what you want them to work more on.
Any employee will admit that being told you have a sit-down with the boss coming up is not fun. The anticipation, the questioning what it's going to be about; am I going to get scolded? Reprimanded? That positive opening sets their mind at ease, making them more receptive to what you have to say.
Brush up on the art of compliments
Receiving compliments makes some people uncomfortable and most pessimists will question your true motives. But in most cases, that's all they are, a compliment.
They make us feel good, but it's beneficial to be the giver of compliments too. It helps us notice what's good in the people around us, instead of dismissing them over one past negative interaction.
I'm not saying suck up to your boss. It's easy to see through a fake compliment and it's more likely to put others off. Pay attention to the person's qualities or actions. It could be a conversation with your kid, coworkers or family members. Get specific and don't go overboard.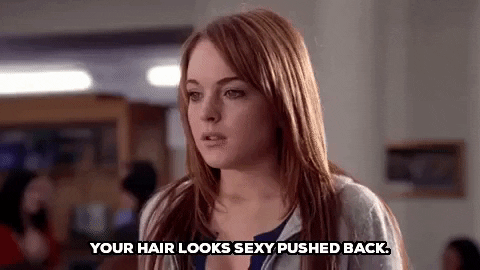 Mutual appreciation with sincere compliments, according to Marcia Naomi Berger, a licensed clinical social worker and author, makes us more open to collaboration and cooperation, especially when facing a challenge.
Don't look at a roadblock as a dead-end
The perseverance of an optimistic person is unparalleled.
Call it optimistic behaviours or a personality trait, I'm most jealous of how they approach a roadblock. When things don't work out the first time, or even the second, I often automatically assume defeat
Optimists see roadblocks as a challenge to overcome and believe there's always another method to employ. And if it still doesn't work out, then there are still things that we've learnt along the way.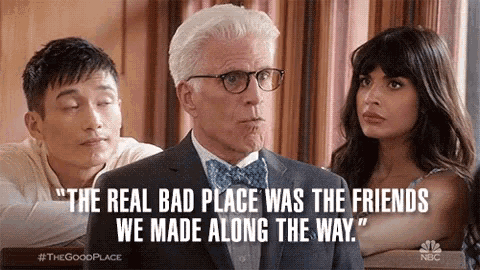 And it's not always about employing this thinking when approaching a new project. Looking back at defeats and perceived failures, I've realised that I may not have been able to nail a particular story the way I had imagined, but in the process, I gained a writing skill, managed to talk to interesting people and make new connections.
Gielan talked about a study she did with her husband Shawn Anchor and Arianna Huffington. It observed the difference in people's mood and ability to be creative and solve problems when you pose a problem along with a possible solution, rather than going on about just the problem. I have definitely been guilty of the latter.
"When we start talking about solutions that people can [try] themselves, that increases problem-solving by 20% on unrelated future tasks. So if you have a problem—whether it's with your family or your team at work—and you talk to them about it, pair it with a discussion of potential or actual solutions. Not only are you doing good for solving that particular issue, you're empowering them with this activated mindset that they carry on to other things they're doing."
Giving second chances, terms and conditions apply
An optimist's perseverance extends to people too. I burn bridges like a serial arsonist and my shoulder is often colder than the Himalayas. Fool me once, shame on you, and only you. But that also means that my circle (personal and professional) is tighter than the waistline on my pre-lockdown pants.
While I tend to snap like a rubber band, I needed the more optimistic behaviours of elastic. But how many chances before you start to run dry? I agree with a more structured approach like the one suggested by writer Tim Denning.
He uses the example of giving a second chance to someone with a bad track record wanting to join his team. He created a three-step action plan. Sort of the terms and conditions of their second chance.
"The person would be given a second chance if they did the following: Show three months of solid performance in their current field, could present at the end of three months, three things they did that helped bring enormous value to customers. Gave up smoking which was one of their personal goals," he writes.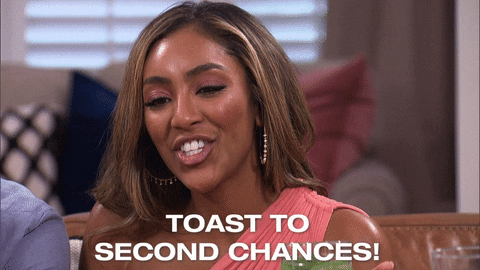 The finer details are more specific to this particular situation but read it this way. Within the first three months, let's say you mentally mark this as a sort of trial period, is the person showing up? Are they being the support, meeting the role they're meant to in your life? You don't need to ask them to present you with a list of positives they've brought to the team. But think about it yourself, if they brought value to your life by being allowed back in. The third step of Denning's plan was more to enable this prospective employee to work on a part of themselves they've been wanting to for a long time. In your situation, does this person have the determination to follow through, even if it's a personal goal that's difficult to achieve? If a friendship dissolved because your friend was always late to everything — big and small events alike. They may not be completely there for you every day but do they put in the effort and show their willingness to try?
The same applies to you when you're approaching someone asking for a second chance.
Breaking up a large goal into smaller steps
For the longest time, my sister's partner's eternal optimism and sunny disposition annoyed me. His "Come on! Let's go! Let's do this!" attitude needed to be tranquillised.
Over time I observed that one of his optimistic behaviours worked really well for him. Whether it was about doing a hiking trip from Bandra to Lonavala or losing five kilos in one month, his response to my "That's never going to happen," was always a simple "Why not?"
With a deadline in mind, he'd put in a little work every day and eventually get to where he needed to be.
I employed his method when I challenged myself to meditate every day for a month. Instead of going for the whole 30-45 minutes in one stretch for a few days, hating it and giving up, I did 10-15 minutes every day until I reached my ultimate goal.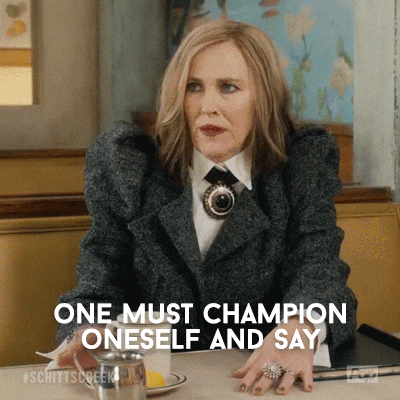 Celebrate your small steps and wins, our brains are wired to thrive on rewards. Harvard business professor Teresa Amabile, PhD and academic researcher Steven J Kramer note in their work that we should take pride in our accomplishments. Even celebrating the small ones boosts our overall confidence and motivates us to reach that bigger goal.
Sometimes you have to say 'no' to yourself
I know how it sounds. But hear me out. The only restriction you need to put on yourself is one of negative thoughts. It may just be me, but related to the previously mentioned roadblocks, my next step of action is overthinking every aspect of it (and my life).
Now it's hard to break a negative train of thought that's already left the station. Sometimes the only way you can halt this spiral is with an audible, verbal negation. "It may seem silly but saying 'no' or 'stop' out loud can jolt you out of a negative thought cloud more effectively than someone else trying to coax you out of it," says psychologist Payal Vohra.
I've been doing this for a long time now, not just for my spiralling thoughts but even when I had a song stuck in my head, driving me crazy. When I catch myself starting to sing the song, I shake my head and say 'no'. "This negative thinking loop can become very invasive in your daily life, influence your mood and overall behaviour towards others, and even yourself. You see and expect the worst out of everything," adds Vohra.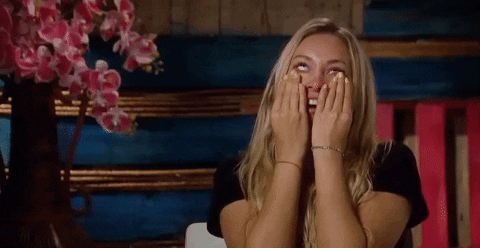 It never occurred to me to employ the same thing to a more, well… useful and much-needed aspect of my adult life. That is until I spoke to an extremely optimistic friend about troubles with another common friend that had me overthinking. "Just stop", she said. How does one just stop, exactly, was my curt response. But she shrugged it off. "Like, just tell yourself you're not going to do it, say no, say stop, say it out loud!"
Saying no to yourself takes back some of the control when it comes to reactions, rather than letting them guide of your feelings and mood for the rest of the day.
If the 'no' to yourself doesn't work for too long, pick up an activity to do in the meantime. I went back to origami recently. In a particularly stressful situation, I would repeatedly shake my head and say no out loud while I covered my bed with colourful paper cranes.
It works.