Representative photo: Pexels
'I tried to meditate for a month and this is how it changed me'
You can't gain enlightenment in a month, but what about some peace of mind?
Alright, here we go. I'm just going to cross my legs, keep my palms up and take a deep breath to relax. No more thinking, clear head. OK, stop thinking, just focus on your breathing. Hmm, this is pretty nice, I don't know what people keep complaining about, I just have to sit here.
Did I take out the chicken to defrost? Oh man, I am thinking again. This is going to be tough…
I've been trying to meditate for a few years now, on and off, but never really went past a few minutes, for a couple of days. I'm pretty sure I've been doing it wrong. You know that scene in Eat, Pray, Love where Julia Roberts is first trying to meditate and just can't do it? That's me, pretty much every time.
I'm a little sick of hearing about the many wonderful benefits of meditation. Sharpening focus, reducing blood pressure, de-stressing and improving heart health. There's a psychological study that also says that with 15 minutes of daily meditation "participants reported lower levels of negative feelings and higher levels of wellbeing, as well as being better at observing sensations, describing thoughts and emotions, and being better at not reacting to feelings."
But asking me, a millennial who grew up watching viral Youtube videos, Netflix murder mysteries and doom-scrolling on Instagram, to sit still for 10 minutes and do nothing? Next to impossible. Hustling has been hardwired into our psyche from a young age. If you're not on the brink of burnout, are you even working hard? It's probably why my initial efforts at trying to meditate for 30-45 minutes straight from the get-go were misguided.
When talking to a therapist recently, trying to get a better understanding of the many manifestations of anxiety, she spoke about meditation to alleviate symptoms in the long run. I tried not to scoff. As someone with an anxiety disorder in their smorgasbord of mental and physical illnesses, I didn't think my cure would come from trying to meditate.
To back up a point I was making, I mentioned my transient insomnia and inability to sleep without popping a melatonin pill. Even then, the act of falling and staying asleep is a task. I speed up the process by focusing on body parts and relaxing those muscles while deep breathing. To that, she responded, "So, you do meditate." Wait, what? Have I actually have been meditating in some way this entire time, after all?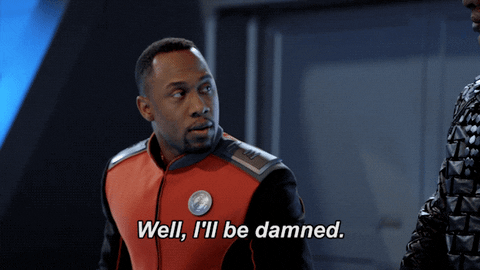 Meditation is even more in your face now. Everyone's talking about it, right from my grandparents to mystics, fitness and health experts and rich hipsters who want to indulge in slow living on a farm in Assagao.
My anxiety's been through the roof last year. I've been contemplating trying to meditate more actively if nothing else than to egotistically prove a point – to no one in particular. I'm home alone, just let me have this…
I set myself a realistic goal this time. Trying not to be an overachiever, I decided that I would take it week by week. Starting at 10 minutes and taking it up by another five each week.
I've picked up the all-or-nothing approach to life from my father. Either we go all out or do nothing at all. Quit smoking cold turkey, or go overboard; overexercise to the point of exhaustion every day for 10 days straight, then hibernate for the next 20. But for this to succeed, (and the very tiny optimist in me wanted to reap its benefits), I had to think it through.
Starting off, I already knew that morning meditation wasn't going to cut it. I wake up 10 minutes before having to log into work, with just enough time to have a coffee. I have frequently called our Copy Chief a sociopath for doing full-body workouts and jogging every day at 6am for 'energy'.
In the first week, I assumed position on my sofa in the living room at sunset. There was a lot of fidgeting in those 10 minutes. I was constantly adjusting myself, focusing on any ache in my body and feeling my calf muscle cramp. I was stuck in my head, mentally trying to write the introduction to the next story I had to work on. Knowing I had a timer running on my phone also meant mentally expecting it to ring any moment, then getting disappointed when it didn't. It wasn't working. I also had 'Lungi dance' playing in my head after binge-watching cult movies the night before. That wasn't helpful.
On day 6, I decided to skip the alarm on the phone to mark the end of my meditation and just sit in silence. But got attacked by my cat — I had forgotten to leave food out for her.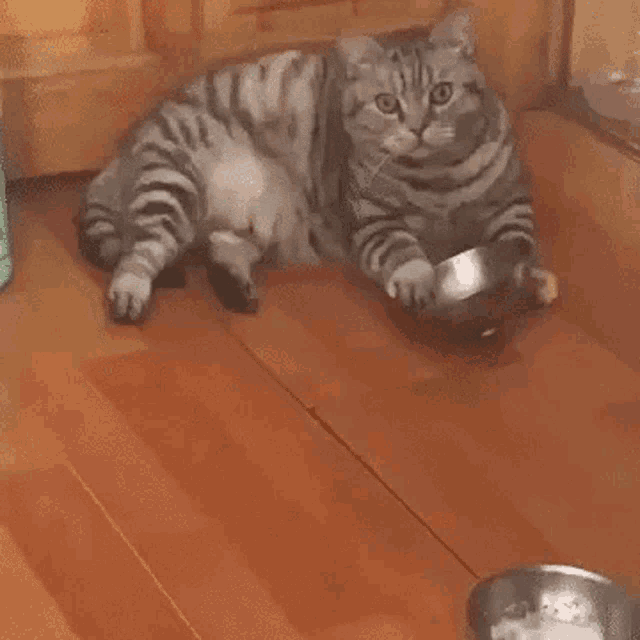 At this point, doing this for another 26 days seemed too much. I wanted to give up. But I took a colleague's advice and downloaded a meditation app. Having a course to follow made staying in the moment a lot easier. Living in Mumbai means there's no shortage of distractions. Trying to be a strong independent meditator who doesn't need a guide is difficult when my allotted meditation time overlaps with my neighbour screaming at his son to do his homework.
The basic free course on Headspace helped me start this meditation journey and had some super helpful advice. Namely, that when you're starting meditation it isn't about not thinking at all, but building on the ability to draw your attention back when your mind starts to drift.
On day 17, I created a little routine to follow. I decided to pull my slot ahead and meditate after lunch for 10 – 15 minutes to combat the post-eating sleepies before getting back to work.
Twenty-one days in, I was nowhere close to enlightenment but was managing to meditate daily for 15 minutes. I realised one thing though. For me, meditation is more like a mental exercise. Every random thought that flowed through, I'd give it a kind of attention that I hadn't before. My lungs felt heavy, so of course I panicked, and made plans to buy an oximeter as I felt my anxiety rise, but then I snapped back.
The past two days, I've been stress-smoking a lot. A simple cause and effect connection that I may not have made otherwise and instead gone into a spiral. Meditation allows you to observe the workings of your thought patterns and put the brakes on unhealthy ones.
The more I was trying to meditate, the more I realised how difficult it is to stay in the moment.
When day 30 came around, I was happy that I could even sit still for 15 minutes.
A month isn't a long time, but my ability to focus has improved. I recently started listening to podcasts again. Earlier I wouldn't be able to get through them. Just sitting there, staring into space was too awkward. Now even while not looking at a screen, I can bring my thoughts back to what I'm listening to without the need for the constant visual stimulation that our generation is so dependent on. I find myself correcting behaviours (like the chain-smoking) that earlier I would subconsciously indulge in without realising.
I haven't yet reached the point where I can reap all the benefits of meditation that are dictated in medical journals. Trying to meditate has been a great way to relax but it was hard work. And if I'm going to be completely honest, I don't particularly love it enough to level up to a 30-45 minute daily meditation.
As my monthly exercise comes to an end, I've realised that I prefer doing it every once in a while as a break from my daily rut instead of a task that needs to get done. That's how I cracked the code, at least for myself. Even those 7-10 minutes of meditating 3-4 times a week is a good starting point and enough to build a habit. And that's what I'm going to stick to for now.
I'm in the early stages of my path to enlightenment and reaching the meditative state of inner peace and letting go – of negative thoughts, people, memories and future anxieties –that many people say come easily when you meditate regularly. It's going to take a whole lot more practice before I get there.
I'm not sure I want to get to that self-awareness anytime soon either. I've always told others (and myself) that I like being on my own. I enjoy my own company but I'm never really by myself. There's always something to look at, listen to, try out. I don't want to give up on all the distractions.
You know when you look at yourself in the mirror for a little too long and everything starts feeling a bit alien and unreal? That's how I imagine that level of self-awareness to be. I'm not ready for that yet. Enough is going on in the world to deal with.
WATCH NEXT – Deep sleep meditation to keep stress under control