Representative photo: Pexels
Is it an anxiety attack, or am I just gassy?
Reading the signs, and charting a course of action
Like Tyrion Lannister, I drink and I know things. By drink, I mean my diet coke addiction, since my body rejects alcohol, and I can tell you trivia, like, did you know it's impossible to tickle yourself? I've gained this random knowledge by scrolling through Encyclopædia Britannica as a distraction when I feel anxiety setting in. Instead of understanding anxiety, I spent a long time running from it.
My ball and chain have always been my constant state of anxiousness. Until one day while on the Delhi Metro heading to college, I thought I was having a heart attack. I got off the train and sat on the platform's bench contemplating whether I should call an ambulance, my mother or my university office to tell them I was having an emergency and not just bunking class.
Trying to decipher the college website to find a contact number that wasn't IVR was distraction enough. Coming back to normalcy, I got back on the train and continued with my day.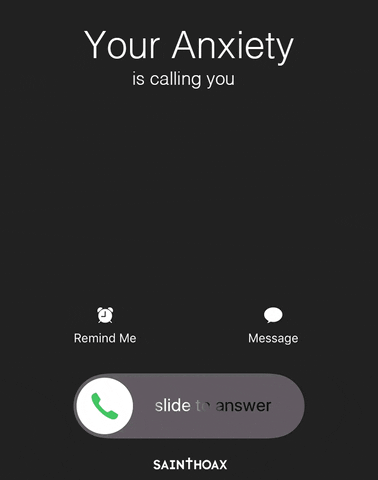 I had just started college, stress and anxieties were expected. Anxiety is a normal bodily response. "All of us feel anxiety throughout our life. Before a big meeting at work, before exams and other momentous life occasions. In many cases it can motivate us to perform better," says psychotherapist Nandita Prajapati.
That's what I thought too until these 'moments' became more frequent, debilitating and happening without a cause I could pinpoint. I still can't explain why getting a haircut at a salon warranted a panic attack on my part.
Do I have a fear of scissors? No. A fear of the people present? General disdain for all, yes, but fear? No. The physical response was scary. I thought about it often, but it became a turning point when the next time I had to get a haircut, I put it off for months. The inexplicable nature is what pushed me on this journey of understanding anxiety better.
I spoke to various experts, understanding anxiety as an octopus with legs stretching into various aspects of my psychology as well as lifestyle and overall wellness. "You'll read reports saying anxiety disorders are on the rise, which is understandable with the pandemic. But those are most likely a temporary anxious state," says Prajapati.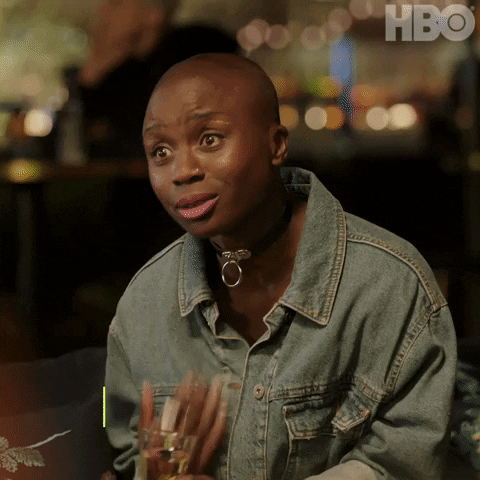 She feels that the increase in anxiety disorders shouldn't be something to worry about, but a positive because it means more people are coming forward to seek help. Truer for women, who are twice as likely to develop an anxiety disorder than men. Some research points to the female hormonal changes through the course of our life contributing to this, others say it's a lot more about social and cultural pressures.
Am I stressed or is it anxiety?
Midnight texts from your boss, waiting to get an OTP so you can log into CoWIN —  stress triggers around us are many. But how do we differentiate stress from anxiety?
Stressing over giving an oral presentation in front of your class can make you slightly panicky. But once the stress-inducing presentation is over, those elevated feelings pass. Anxiety is persistent, sticking around like a curry stain on your white bedsheet.
"Anxiety is a persistent condition, and a feeling of anticipatory worry characterised by constant apprehension, a feeling of not being in control and is largely related to the future," explains clinical psychologist and therapist Ankita Gandhi.
We're thinking, worrying and overthinking – what could happen, what will happen to me, what will happen to my friends and family. "There are feelings of overwhelming helplessness, you get jittery thinking nothing is in your control," adds Prajapati. It differs from 'just worrying' when emotions are accompanied by physical symptoms.
When to seek professional help
From a medical perspective, not all anxiety is the same. When there are frequent, chronic and overwhelming episodes, they're grouped as anxiety disorders at a clinical level. It can significantly interfere with your daily life.
When you start avoiding certain situations that worsen how you feel, you need to seek help from a medical professional for a possible diagnosis and the best treatment options.
View this post on Instagram
Some common anxiety disorders are linked to certain phobias. Others are generalised anxiety disorder, obsessive-compulsive disorder, post-traumatic stress disorder, social anxiety, and separation anxiety. Each can present as different symptoms for different people.
This is why we need to control our instinct to Google what could be happening and find a therapist with who we're comfortable. They can help you identify and put words to the unexplainable symptoms, thoughts and emotions. It helps when you're trying to figure out if it's an anxiety attack or a build-up of gas – both get my heart rate a bit up.
Understanding  anxiety and how to cope
Doctors will assess and prescribe the right treatment and medications on a case to case basis. While cognitive behavioural therapy is frequently adopted by professionals as a therapy model, it isn't one-size-fits-all. It can take some trial and error too, to find a therapist you feel comfortable with. It took me four tries to find mine, so don't give up if it doesn't work out the first time.
People fear medication when it comes to treating mental illnesses, but from personal experience, it has changed my life for the better. Just because you go to a therapist doesn't mean you're automatically going to be medicated, you always have an option to walk away.
Your therapist is more likely to create a whole chart of lifestyle changes, taking an all-encompassing approach to improving your mental wellbeing. Based on your current lifestyle, they can recommend coping techniques, behaviour replacements and dietary modifications. Different strokes for different folks.
Journaling to identify your triggers
Journalling is a useful way to sort out your muddled thoughts when you're feeling overwhelmed and giving them an outlet. It can also help you identify your anxiety triggers. Start journaling your day, or at least the situation you were in, what led to it and what you did at the moment when you feel you're having an anxiety attack.
Over time, Prajapati says it can help you and your therapist identify anxiety triggers – it could be leaving the house to go to the supermarket, or having to talk to a particular person you've had a troubled past with, or even the sight of a particular kind of car.
It could all sound absurd on paper, but with professional help, you can string it all together and sift through to the underlying meaning or cause to why you respond the way you do to that particular external stimulus.
Meditation
Many people have claimed the benefits of meditation for stress management, anxiety and mental wellbeing. Studies are looking into it too. It could be the focus on the present, rather than worrying about the past and future that helps. Or the controlled breathing that eases the heart rate. There have been some studies noting the good that mindfulness meditation techniques, in particular, can have in helping people with generalised anxiety disorder better manage their symptoms.
The only relatability I felt watching Eat, Pray, Love was her struggling to meditate. If like me, you can't quiet your thoughts for very long, know that meditation doesn't need to be a long affair either. You can start with even 5-10 minutes. There are many online tutorials and apps with guided meditations which makes it easier to follow.
Putting together the right meals
"The science of happiness has figured out that some foods are made up of compounds that have an effect on our mood. Even more interesting is the fact that going without certain foods can have the opposite effect," says Dr Prerna Kohli, clinical psychologist and founder of MindTribe.in.
The connection between food and mental health has been documented by nutritional psychiatrist Dr Uma Naidoo in her book The Food Mood Connection, linking how low mood changes behaviour, in turn influencing eating patterns – and vice versa.
Anxiety alters our eating patterns, some people react to it by stress eating unhealthy foods and others lose their appetite completely. "The triggering of certain hormones push us into an instant reaction of Fight or Flight when the body senses stress. Everyone's response to anxiety is different based on which hormones are dominating the others. A hormone called corticotropin-releasing factor (CRF) affects the digestive system and may lead to the suppression of appetite. Another hormone, cortisol, increases gastric acid secretion to speed the digestion of food which leads to overeating," says Diksha Chhabra, a sports nutritionist and fitness expert.
Chhabra says you don't need to push yourself to eat a lot if you're not up to it, as long as you can get the right nutrients.
An overall diet "rich in class 1 source of protein, vitamin D, and omega 3 fatty acids should help in keeping up the strength and brain activity of secreting happy hormones like dopamine and serotonin, which has a calming effect."
"Oily fish are a great source of all of the above as well as eggs," she adds.
Her advice for these moments when you want to keep it light is to go for smoothies and soups instead. "Since many face digestive issues while suffering from anxiety, soups containing a protein source and a variety of vegetables is a great way to keep the meal light and full of nutrition. One can also add smoothies containing fruits, green leafy vegetables with yoghurt as a snack to provide an ample supply of vitamins, minerals and probiotics."
Getting the right kind of sweats
I used to scoff when people told me to "just exercise" as a solution to all my problem, but it does help. It's not a cure-all, but a great supplement to your coping strategy. The rush of happy hormones you get post-exercise is very real.
The best exercise is the one that your body can do without stressing out and one that you'll stick to.
"Aerobic exercise works wonderfully with this condition since we cannot enjoy a brisk walk at this time. A mild form of exercising with body weight can help high anxiety levels and constant release of energy in the body. Bodyweight squats, sumo squats, planks, push-ups are a great form of syncing breathing and body movement together. You can adjust the speed of these movements according to the capability and some light music along with it can further add to the benefits," she adds.
Try this fun 10-minute dance workout by Bollywood dance fitness instructor Sabah Kadri.
Distraction doesn't necessarily mean avoidance
The most important thing I've learned in my journey of understanding anxiety is to differentiate between distractions used in the middle of an anxiety attack, and avoiding the problem altogether.
Getting yourself out of a thought spiral when your anxiety levels are very high is challenging. When I feel my anxiety rising for no apparent reason in public, instead of getting to a point where I need to remove myself from the situation, I start a cycle of making a fish-tail braid, undoing it and then starting again. I align my therapist-recommended breathing exercise with each twirl of my hair. Bringing down my heart rate, getting myself out of my head by doing a complex external activity and calming my anxiety.
Prajapati laughed when I told her about my coping technique, but agreed that indulging in an activity that incorporates the right kind of breathing and a mental distraction works.
When I need to take it up a notch, I mentally sing along to Rod Stewart's Do Ya Think I'm Sexy? It's really hard not to get in a groovy mood after that.
Focusing on your breathing can be grounding in a moment when you're overwhelmed by your surroundings and thoughts.
Try deep breathing (abdominal or diaphragmatic breathing) — the right way to do this is to tuck your lower belly in when you inhale, hold it in for four seconds, and then gradually exhale while ensuring that your lower belly relaxes and shoulders drop.
Gandhi explains why this technique is so helpful – "When you breathe normally, you feel the action in your chest. While experiencing anxiety, you are already palpitating and there already is a lot of pressure on your chest, so adding to it aggravates the stress."
She recommends practising deep breathing on a regular basis because "More often than not, people forget how to breathe when they are actually having an anxiety attack. So it's better to prevent it from happening in the first place."
A note of caution: The above article includes inputs and advice from medical doctors and trained professionals. However, if you are experiencing anxiety and are distressed, please consult your healthcare provider to find the right treatment options for you.