Photo: Polina Zimmerman/Pexels
Finding the right therapist can be like finding The One
"No one size fits all, and no one technique fits everyone"
We had been talking for a while, and I really enjoyed it. I spoke my mind and she listened patiently. I found myself sharing my deepest darkest secrets, even sobbing uncontrollably. It was odd and overwhelming, being so comfortable with a stranger. We'd only met twice, after all. Did it only feel good because I didn't know what to expect or had I really found the perfect therapist on the first try?
For all those who thought I was talking about "the one," you aren't wrong. We often look to our partners for support, but sometimes your soulmate might not be equipped to rescue you. According to the government's statistics, 20% of Indians need counselling at some point or the other in their lives. In fact, reaching out for professional help might just save your relationship.
"The couple's romantic or sex life often begins to suffer, because the general tone of the relationship feels stuck and negative rather than fun and positive. The partner who acts as a therapist may begin to feel bitter and resentful. Also, the couple may progressively get more and more isolated, as discussing problems starts to take more and more of a central focus, versus socialising or engaging in outside activities," writes clinical psychologist Dr Samantha Rodman reiterating the importance of not expecting your partner to act like a therapist.
Finding true love is hard. Sure, you can have the make-or-break uncomfortable conversation, even ask all the awkward questions, but ultimately, it boils down to your chemistry and how they make you feel. The same goes for therapy — there really is no one way to identify if your therapist is right for you.
"The field is very subjective. The therapist's personality and their approach can be different. It's not about good, bad, right or wrong. It's about making sure your needs and their approach are compatible," explains psychologist Ankita Gandhi. "No one size fits all, and no one technique fits everyone," concurs psychologist Leisanne Pinto.
How to find the right therapist, according to people who've tried
"Find somebody who is non-judgemental."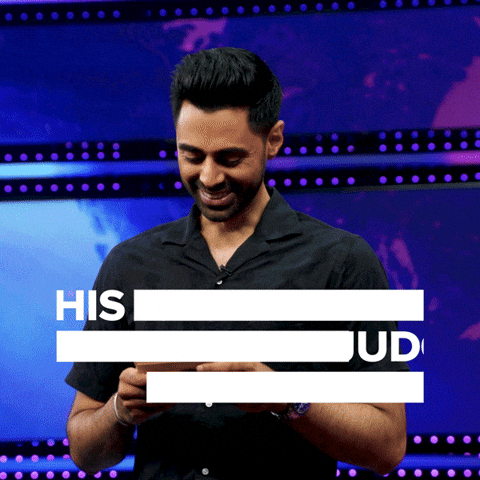 Chandni Sehgal, 31, turned to a therapist to help manage her anxiety, and was lucky enough that her first experience was the right fit.
"I stopped seeing my therapist in 2019, but I still find myself going back to the strategies she equipped me with to help manage my anxiety," says Sehgal.
The mental health expert helped her tackle her problems without feeling judged.
Still, she had moments of discomfort. Like when the therapist would bring up things that Sehgal might have pushed to one corner of her brain, triggering her defensiveness – "'Why is she psychoanalysing me?' is something I'd ask myself, until I realised that's exactly what her job was. She wasn't being judgemental but was merely stating facts."
Though being unbiased and non-judgemental are qualities all good therapists should posses, don't be in a hurry to find a replacement for your therapist at the first chance. Be mindful, introspect or maybe just convey to them that you are sensing judgement. In some cases, it might just be your reflexes. Sehgal adds "If you still feel attacked, then it's worth giving it a second thought."
"The secret potion is objective empathy."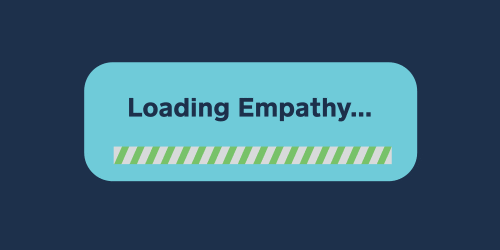 Psychologist Leisanne Pinto moved to Canada in January 2020, and soon after, the lockdown was imposed. After moving countries and being forced to live at home, the lockdown blues began to creep in. "I was super stressed, and depressed with the move, and the grim prospects after a futile job hunt that lasted for seven months," she explains.
Being a mental health professional, Pinto was self-aware, and after trying to tackle the situation at an individual level, she decided to turn to a friend, who was also a mental health professional, for help.
But isn't reaching out to a friend for therapy counterproductive, taking away the objectivity that comes with talking to a professional you don't know?
"Initially, I was hesitant," admits Pinto. "I told her that we'll give it a shot for one or two sessions, and see if we want to go ahead with it. But it wasn't as challenging as I expected," she adds.
The one thing that really helped was 'objective empathy' — which means that the therapist makes you feel heard and understood, while still being unbiased.
Because Pinto's therapist knew her at a personal level, her approach was tailor-made. The conventional method — hearing someone out for a long period of time, and gradually easing them into the course of action — is something that wouldn't have worked. "Beating around the bush doesn't help, I would like for someone to be raw and real with me, which is exactly what my therapist did," she says.
A therapist should make an effort to understand your personality type, by administering personality tests or using their preferred method, and then be able to recognise what approach works best for you.
"Your therapist shouldn't be your teacher."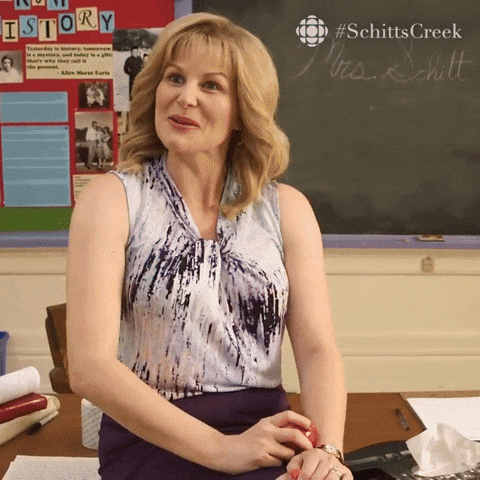 A bad break-up, and final year exams are quite a disastrous combination, one that made now lifestyle writer and social media manager Oindrilla Gupta's parents to urge her to see a therapist. Her first experience didn't go as planned.
"I went to her once, but I didn't really feel like opening up because it was my first time. I decided to give therapy another go, but when I tried booking a session, she refused to take my calls for two months straight," recalls Gupta.
Gupta was already dealing with a long-term relationship gone bad, so her therapist's disappearance made her feel abandoned and rejected. She decided to never go back.
A few years later, she tried again, and finally found the right one. "Like love, with therapy, when you know you know," she laughs.
The one thing that really helped Gupta change her perception was being treated by an equal by her therapist. Even the exercises were designed keeping her interests in mind.
"I rediscovered my long lost hobbies like journaling, painting, and travelling," she says. "Also, all the exercises she suggested came with a disclaimer – 'It's okay to not do them if you don't feel up to it.' That helped. It didn't feel like homework. Your therapist shouldn't be your teacher, and therapy shouldn't be a set of instructions."
Gupta emphasises that it's okay if you don't find the right fit the first time around. "I think having had a bad experience actually helped me identify the red flags, and truly understand what I needed from therapy," she says.
"She equipped me with tools and allies instead of making me dependant on her."
Feeling suicidal and a borderline personality disorder diagnosis nudged Theresa George* towards therapy. "I was emotionally charged and that was keeping me from doing mundane tasks. That's when I decided to reach out for help," she explains.
The first time didn't work. "It was only my therapist talking at me, rarely allowing me to speak," says George.
Her second therapist allowed George to freely express herself. Having a similar cultural background helped George connect with her. "I am Malayali, as was she. I didn't have to really explain the cultural context, because familial conflict was something I was dealing with. I didn't have to spell out the patriarchal set-up to her, which made it easy. That was a major plus," she explains.
She helped George identify allies around her, and work on ways to navigate through especially challenging times. "I would self-harm. So, my therapist gave me tools like mediation to deal with heightened emotions. Even something as simple as remembering to sip on water helped a lot," explains George.
But while the therapist made George independent, she ensured that she was available in case of an emergency. "She constantly checked up on me, and was okay with me reaching out to her whenever I felt the need."
Expert-advice: The green flags to look out for when looking for the right therapist
Psychologists Pinto and Gandhi helped us with this cheat-sheet:
It's a good sign if you come out of the therapy session feeling heard and not judged.
Therapy doesn't just occur just in sessions, but is practised in real life. So you know it's working once you start recognising triggers and signs.
Finding yourself turning to strategies your therapist suggests to manage stress or work through your symptoms is another green flag. It will not come naturally at first, but that's okay too, as long as you are actively engaging with the tools your therapist equips you with.
You know your therapist's approach is working if you look forward to therapy, and it feels like a release as opposed to a chore.
If your therapist offers ways you can handle your problems without becoming overly dependant on them – that's a green flag
A lot of people expect to see an instant immediate change, that doesn't happen. Three to five sessions is a good number to determine if therapy is actually working.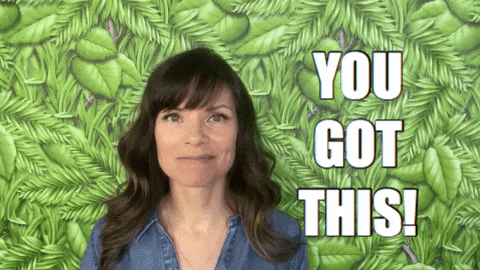 *Name changed to protect privacy