Representative image: A still from Piku
Put down the thermometer and back away from WebMD, now
Your fears are imaginary, but the diagnosis is real
Aniket Chaudhary* was sitting on the pot, reading grim headlines, going about his morning ablutions, when he found himself in a sticky situation. The consistency and the viscosity of his stool wasn't as per the norm. He tracked the motions for a few more days. Obsessively read everything Google had to offer, and a month later, he announced his fears to the world: it's stomach cancer. 
Soon, he embarked on a medical pilgrimage, spending a fair chunk of his savings on 'doctor shopping' — physicians in Kolkata to specialists across Delhi and Mumbai, even oncologists in Singapore. After several rounds of colonoscopy and endoscopy, things took a sharp turn when one of the gastroenterologists suggested he consult a psychiatrist instead.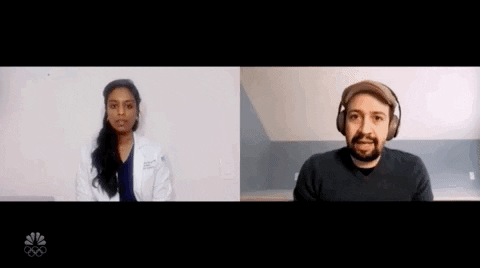 In Dr Era Dutta's chamber, Chaudhary was diagnosed with hypochondria, or illness anxiety disorder. "The symptoms were clear from the first meeting. We started a combination of medication along with cognitive behavioural therapy and lifestyle changes, and over a period of time, his anxiety became manageable," she says.
Chaudhary may remind you of someone: your pill-popping Papaji, the coworker who spends more time on the Mayo Clinic website than on Slack. Even worse, you may see yourself in Chaudhary and not want to admit it. 
But Dutta says that the term 'hypochondria' or 'hypochondriac' is not a personality trait to flaunt on your Tinder bio or throw around loosely. "It's derogatory to call someone a hypochondriac. Almost like an alcoholic. It's a form of anxiety that needs to be taken seriously," says Dutta, and adds that health anxiety is currently on a rampant rise.
Numbers back her up. A survey from the CDC found the percentage of adults with symptoms of health anxiety or depressive disorder increased from 36.4% to 41.5% from August 2020 to February 2021.
Dutta explains that COVID has been a traumatic time for many. Several lost their loved ones, many contracted the virus themselves and recovered, yet it left an indelible mark on their mental health. "The pulse oximeter is now their best friend. They track their SPo2 levels constantly. These can result in irrational fears over time and manifest into health anxiety or hypochondriasis," she says.
We picked Dutta's brains to understand the intricacies of the anxiety disorder better.
How can we differentiate a general worry from hypochondriasis?
Everybody freaks out about their resting heart rate shooting up or a fleet of sneezes that just won't stop. Some invest in fitness trackers, others charge an anti-allergic capsule and move on, but that doesn't mean they suffer from the illness anxiety disorder. 
Health anxiety makes you feel like Piku's dad, Bhaskar Banerji. Hypochondriasis is a persistent belief where a person is convinced that they have a physical disease which is being overlooked by the medical fraternity. It's an obsessive and irrational fear of contracting something terminal. When somebody becomes fixated with the idea of suffering from a severe illness, and this anxiety starts affecting their day-to-day activities, it's called hypochondriasis. 
What are the classic symptoms of hypochondriasis?
Obsessing over a specific illness for six months and more is a red flag. Specificity is key. For instance, they may say, "I have brain tumour", or "I am suffering from liver cancer" with conviction despite their test reports dashing these claims.
They don't stop at Googling symptoms (also called cyberchondria). Since they refuse to believe their doctors, they actively seek second, third and even a dozen medical opinions, spending money and time. 
On the social front, they start ignoring work, academics and other tasks. They alienate themselves and avoid interpersonal relationships. When their behaviour starts taking a toll on others around them, that's a major symptom too.
Can we trace the causes of hypochondriasis?
It's a trifecta of factors that make one prone to hypochondria.

Biological: Hormonal imbalances can alter your physiological makeup. If your body chemistry is marked by an excessive secretion of adrenaline or serotonin, you can fall prey to the anxiety spectrum. If a family member suffers from mental health issues, your chances are slightly higher to contract one too. 
Psychological: Some people are simply more anxious than others, and thrive on different coping mechanisms. Personalities who keep looking for answers even when there aren't any questions to answer, are more prone to developing health anxiety. 
For instance, they'll see a small rash and believe it's a skin disease. For all you know, it's a mosquito bite that's ffared up. 
Environmental stress: Our coping mechanisms are put to Khatron Ke Khiladi-kind of test in dire, risky and traumatic situations. How one deals with these events determines whether they will inch closer to illness anxiety disorder.
How to gently intervene when a loved one shows symptoms of hypochondria

Tap into the powers of TLC and throw in some added patience. If you're a family member, chances are you're going from one doctor to another with them. And you already have an idea that there's nothing physically wrong with them.
Book an appointment with a mental health professional before bringing the patient in. This will give you an idea of what exactly can be going on, and even with preliminary discussion, a psychologist can help you with basics of what needs to be done.
Try talking to your loved one about how physical health is closely connected to your emotional health. Introduce them to the idea of seeing a mental health professional who can help them cope with stress. Accompany them because a lot of people feel victimised when they are sent alone for counselling.
How do we self-treat or self-diagnose hypochondria?
Don't be Sherlock Holmes and don't trust the Google doctor. This is for everybody though. People need to re-learn to trust qualified human doctors more than a Reddit thread. Social media is a great place to find information, but it's not always reliable. So vet your sources — medical journals, valid research papers and so on. 
Don't look for clues in everything, researching every tiny change in your body. And curb your use of the medical devices (pulse oximeter or glucometer) you have at home. 
Earlier, you could only find these numbers when you went to the doctor, but now since everybody has access to these, it's only leading to more stress.
Is hypochondria treatable?
Most certainly, and it's even manageable. Of course, it comes and goes in bursts, but with the right combination of treatments and medication, people can live a functional life.