Photo: Miki Fath/ Unsplash
All you need to know about freezing your eggs
Gynaecologist and IVF expert Dr Firuza Parikh on the right time to get baking
'Freeze your eggs'. Not just the ones you bought at the supermarket. More women than ever are talking about beating that biological clock by freezing their eggs — even Taylor Swift wasn't spared, with a vlogger commenting on how 90 per cent of her now 30-year-old eggs have depleted.
We've cloned sheep, landed on Mars and even invented vampire facials, but science hasn't been able to slow down the biological process.
That damn clock still ticks along while you're climbing the corporate ladder and trying to eat the eggs in your kitchen before they expire.
It doesn't matter whether you haven't thought about baby making yet, are grappling with conflicting information about fertility concerns or are ready to get pregnant.
We turned to Dr. Firuza Parikh, director of the department of assisted reproduction and genetics, Fertiltree – Jaslok International Fertility Centre, to clear the doubts.
Why and when should you freeze your eggs?
Fertility peaks between the age of 24 to 34, which is why we urge young woman to come much earlier.
At 30 years, 30 per cent of our eggs will be abnormal, at 40 years, 60 per cent of our eggs will be. At 40, our AMH (Anti-Müllerian hormone) which is the mark up for the number of eggs, comes down.
The younger you are, the better your reserve of eggs is — I'm not saying this as a deterrent to women to try after 35, it's just that the same woman at 30 would have a much better result.
Freezing your eggs is technical process. For them to translate into a baby, you need at least 15-20 eggs because not all will fertilise and become embryos. Plus, if the woman is older, there could be genetic abnormalities.
Who is a viable candidate?
You have to be in good health and have a low VMI (Vaginal maturation index). If you're overweight, you need to lose weight, check your sugar, blood pressure, basic hormones like thyroid, prolactin and make sure there are no immunity issues.
If she has a chronic condition like diabetes or thyroid, we wait for a couple of months, get her in good shape and then start the procedure.
What does the actual procedure entail?
After the first appointment, there's usually a month-long break till you complete the tests. An ultrasound exam, also known as an antral follicle count (AFC), may be performed as a part of fertility testing to evaluate ovarian reserves.
Another thing you do is AMH, Anti-Müllerian hormone test.
If the reports are good, you visit the gynac on day one of your period. On day 2, we start the hormone injections which will go on for 8-12 days.
These allow the eggs to mature.
During the injection stage, you may experience nausea, mood swings, weight gain, abdominal discomfort, bloating and irritability — it's different for different people, just like PMS symptoms.
Once you're done with the injection cycle, the actual procedure is a one-day commitment.
The eggs are collected 36 hours after the last injection of the medication cycle. Once ready, the eggs are taken out through the vagina under ultrasound guidance, while the patient is under anaesthesia.
The eggs are checked by an embryologist, then kept in a special culture medium in the incubator before being frozen. This happens within 45 minutes of retrieving the eggs.
Once the procedure is over, it's advised to rest. Avoid swimming and vigorous exercises for the 3-4 days because the ovaries are enlarged.
What are the risks associated with freezing your eggs?
There is no major risk, in fact, it's like an outpatient procedure. The only risk is if the patient hyper-stimulates (has too many eggs) and the medicines cause the ovaries to enlarge.
Should I be freezing my eggs or embryos?
For couples who are not ready for children, the sperm can be injected into the egg, to create the embryo which is then frozen, or women can opt to simply freeze eggs.
How long are the eggs viable and how many do I need?
There is no magic figure that says after 15 years it will get spoiled or in 3 years you must do the transfer, but since they are surrounded by radiation waves, the only danger is that extra radiation might hit the eggs at some point.
Try to finish your embryos or get pregnant within 4-5 years. Women should ideally freeze 20 eggs — that is the cutoff which will help to make enough embryos that can be utilised later on.
You may need more than one cycle to achieve this.
What do I do when I'm ready to get pregnant?
You will be on tablets, the lab will fertilise your eggs with the sperm and these will be put into you (IVF).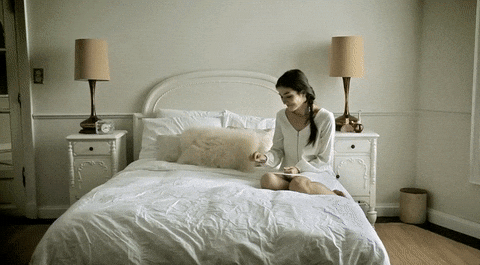 How much will it cost me? Am I guaranteed a baby once I use these eggs?
The hospital charges come to Rs 1 lakh, the medication can cost anywhere from Rs 30,000 to Rs 80,000. The freezing charges come to Rs 20,000 to Rs 40,000 per year,  depending on how many eggs are frozen.
The procedure is not 100 percent, even if it's done in the best of conditions. Freezing your eggs doesn't guarantee conception — but it does increase your chances.
Does PCOS have a negative impact on fertility?
Having PCOS is not something that will harm the person if the doctor is treating her judiciously. The person may need fewer hormones, but that's the doctor's call.
How do I find the right doctor for me?
Keep in mind the doctor's reputation, hygiene and how much time is spent with the patients.
Check how much the hospital support staff interact with patients, the technology they use and how transparent they are about their systems.
Ask them:
How many incubators do you have?
What are your systems like ?
Do you have emergency electrical supply
How many years of experience do you have with IVF?