Representative photo: Pexels
Are you afraid of returning to office after lockdown?
A psychologist addresses fears and shares simple exercises to help you keep calm
In March, Covid-19, forced us to embrace the Work From Home culture. Pillow fort for a desk, video conferencing in your pyjamas bottoms and good riddance to exchanging pleasantries with your least favourite co-workers.
But this professional paradise wasn't going to last forever.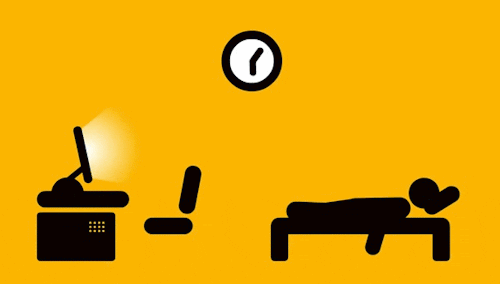 As lockdown begins to ease in several parts of the country, we are overcome by bouts of anxiety and its best friend: spiralling thoughts. The thought of switching back to the old normal and resuming life as we knew it is exciting to a few, while unnerving for most.
According to a survey conducted by human resources consulting firm Mercer, more than 45% of employers said that they are already struggling with workers who are reluctant to return to their workplaces because of the fear of getting sick.
Dominique Antiglio, a sophrologist (sophrology is a school of therapy to help people relax by using exercises for body and mind) and author of The Life-Changing Power of Sophrology, explains that "re-entry anxiety is a form of stress associated with the fear of being unable, or not wanting to re-adapt to previously established routines and environments i.e. going back to 'normal' – this can be in relation to a return to work or a return to a way of living."
Now, on the brink of re-transitioning, our stress levels may be peaking.
"The stress of commuting, the fear of being overburdened, and health concerns as you navigate crowded places again, all add up. But you can control the stress from affecting mental health and productivity," says psychologist Prachi Vaish.
Returning to office after lockdown: common concerns
Health and safety

One of my friends has been sanitising currency notes. She washes them and dries them out in the sun. As much as we laughed at this new addition to her daily chores, it is only the tip of the iceberg called hyper-vigilance.
In the last few months, our perception of surfaces has changed along with our idea of human interaction.
"I cannot even climb down the three floors of my building without obsessing over hygiene. We live on the top floor, and every monsoon, we find leakages but now, I am scared of calling the repair guys. I can't imagine how scared I'll be when I actually travel to office in autos," says Shubhra Joshi, a Mumbai-based financial analyst who returns to work next week.
Constant consumption of news is causing more fear. "Can I lend my sanitiser to anybody?", "Will they sanitise my desk regularly?", "Can I get the virus if my colleagues are asymptomatic?".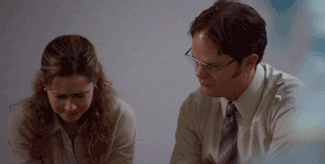 Reports of spikes, deaths and lack of facilities get bottled up at the back of our minds and propel us towards negative thinking.
Human contact
After quarantining with Shyam the Succulent for over 90 days, and watching other humans only on screen, who even remembers how it feels to be in a room full of people in formal clothes?
Some will have to work in shifts, and random shift allocations could mean being grouped with their most hated colleagues.
Others are still recovering from the shock of a smaller team. "There was a wave of lay-offs and I knowing I'll be returning to an office without anybody else on my aisle is not the best feeling," says Shiamak Punawala, a multimedia journalist.
Vaish says that people who worked in toxic workplaces will have it worse. "The thought of meeting those colleagues can be a constant trigger," she explains.
What is normal?
"Most workplaces will look like ghost towns. We went through a lot of anxiety when lockdown was first imposed, and just when we were getting accustomed to this style of working, we are asked to return to the old pattern. Emotionally and mentally, it is taxing," says Vaish.
How to deal with the re-entry stress:
Acknowledge your concerns
Anxiety often manifests in episodes of panic attacks and a slew of physical implications: fluctuating levels of blood pressure and sugar along with a sharp dip in immunity.
Constant stress increases the cortisol in blood. If you try to suppress your emotions, your body acts out in the form of unexplained headaches and backache.
Find an anchor

You don't need to find the Jack to your Rose when the inside of your brain resembles a sinking Titanic. Instead, retain a semblance of familiarity between your current working schedule and back-to-office routine, especially while re-transitioning.
Continue to have that kadak adrakwali chai at 10am if that was a part of your WFH schedule. Take five flat-lays of your lunch like you did at home. Retaining a sense of familiarity will ensure you don't feel completely uprooted when you begin returning to office.
Pace yourself
When anxiety strikes, you have two ways to deal with it: problem-focused coping and emotion-focused coping. In problem-focused coping, you have an option to alter the environment.
But since returning to work may not be optional, turn to the emotion-focused coping mechanism.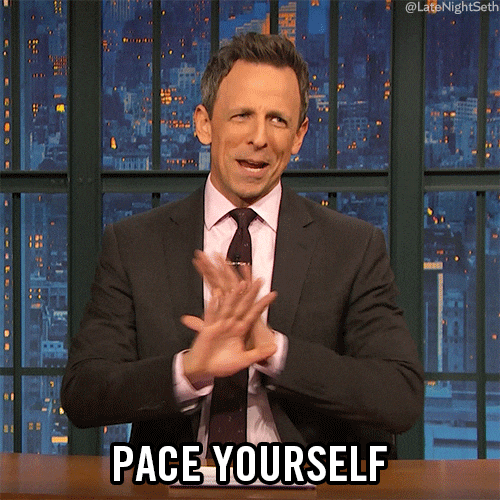 Take one day at a time. Schedule day's activities, make lists and add structure to only 24 hours. Anxiety either takes you to the past or propels you to an uncertain future, so stick to the day and pace yourself.
For those whose teams have become smaller and are feeling overworked themselves, tell yourself that the world will not fall apart if you can't deliver everything at once. Prioritise health and set achievable goals.
Health-related measures
Your brain may signal you to hoard a dozen PPE kits but you don't need them unless you're an essential worker.
Arm yourself with masks — we are all for matching masks or neon, designer ones – and gloves. We know you already have a selection of sanitisers in your bag.
Follow basic guidelines shared by healthcare bodies for those returning to office and you'll be safe.
Stress relief tips to make returning to office easier
"These breathing exercises are SOS remedies and you can try these anywhere without any equipment," says Vaish.
Grounding exercise: 5,4,3,2,1
This engages your five senses and whenever any sense organ is engaged, the brain switches off the autonomic nervous system, and diverts itself to the senses.
Acknowledge five things you can see around you — it could be a fly on the wall, your pen or a crack on the ceiling.
Take note of four things you can hear around you.
Feel three things you can touch around you.
Register two things you can smell around you.
Acknowledge one thing you can taste — either you can recall something you had earlier in the day or take a sip of something or have a candy.
Diaphragmatic breathing exercise:
Sit in a chair and rest your hands on the arm of your chair or your lap. Take deep breaths. Inhale till you engage your stomach muscles. Exhale. Repeat four-five times.
Alter the body chemistry:
Fetch a glass of chilled water. Splash on to your face, feet, hands and the nape of neck. This exercise dips the body chemistry immediately and calms your mind and clears your thoughts.