Representative photo: Dainis Graveris/Unsplash
Breasts are not just sacks of fat and milk, and other facts every woman needs to know
Let's become breast friends
You push us into muzzles for the day and hide us behind dupattas. We've been used as a tabletop for cereal bowls when you're binge-watching Netflix in bed. Do you know how many crumbs we've been covered in? Hi, we're your breasts.
We go by many fun names in pop culture, some we like, others we don't. Fun bags, sure, but nothing about the word 'Chesticles' sounds complimentary.
We admit, sometimes we come in the way when you're lying on your stomach and trying to get comfortable. Period time hurts us too, you know. There have also been moments of panic we've had together when you couldn't figure out if we had a lump or were just lumpy boobs.
The truth is that us breasts are ever-changing dynamic beings. We can be moody, swell up and simmer down. We go through a lot, from our growth spurt at puberty to being mauled by your little ones.
You imprison us in ill-fitting bras and hunch over to hide our glory from the world like we're something to be ashamed of.
We're not upset, because we've realised that most of you know so little about us. If we're going to be completely honest, there's stuff that we don't even know. Like, why do we get so sweaty and itchy sometimes?
Not everyone is ready to talk about breasts, so we did what a lot of women are uncomfortable doing.
We asked OBGYN Dr Rukhsana Hashim all the strange questions you've ever entertained about us, your lady lumps.
Everything you should know about your breasts
Are breasts just sacks of fat and milk?
"Breasts are made of different kinds of fibrous, fatty and glandular tissue. These include 15-20 breast lobes and ducts. There are fibrous, supportive and connective tissues, while fatty tissue is what fills it in and primarily what determines breast size.
We also have pectoral muscles which lie under both the breasts against the chest wall."
Are breasts supposed to be the same size?
"There's no part of the body where we have 100% symmetry. Breasts are no different. One can be slightly turned out and the other more round. They're rarely identical.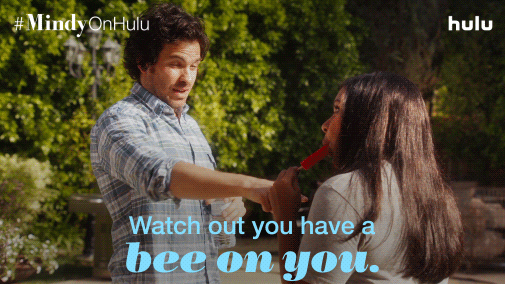 Slight differences in shape and size are completely normal and nothing to worry abou. Hormonal changes can make your breasts feel different from one month to the next, especially as you're preparing to give birth and during pregnancy.
There's also hormonal birth control which can temporarily increase your breast size.
What you should be looking out for is a sudden change that you're not accustomed to. A new patch of discolouration, scaly skin, bumpiness or dimpling that's not 'normal' for your breasts is when you should get an examination."
How can I tell if a lump is the lump
"Not all lumps are the same. Breast cancer accounts for 14% of cancers in Indian women. In a lot of the cases, lumps are benign.
The glands can get overstimulated by oestrogen when we're menstruating. It's called a fibrocystic alteration which sounds a lot scarier than it is.
It could also be a fibroadenoma, a benign fibrous lump which is harmless. You need to figure out what's normal for you.
Women aged 20 and up should do monthly self-checks approximately a week after the menstrual cycle starts.
Do it at the same time every month and make it a routine. This way you'll familiarise yourself with what your breasts look and feel like. How can you tell what's abnormal if you don't know what normal looks like?"
My nipples don't look like other women's. Is that weird?
"There are different kinds of nipples. Flat, slightly puffy, inverted and long. There isn't a singular 'normal'.
Most women find their nipples appearing to hang lower than they otherwise were. Nipples get sore and sensitive, even harden, crack and bleed. And did you know you can get a yeast infection on your nipple?
Nipple and breast thrush makes you feel itchy and flakey with a fine white rash. It's caused by Candida albicans and is treatable but can be painful for women. You must also check your baby's mouth for signs of oral thrush that could have been transferred."
Why do I get pimples on the nipple? 
"Many women ask me why they were getting 'pimples' on their nipples. Those small flesh-coloured bumps are a part of the areola (the ring of pigmented skin around the nipple).
These are called Montgomery tubercles. They're sebaceous oil glands which become more prominent when you're nursing or about to give birth. Their job is to lubricate the nipple and keep germs away from contaminating breast milk while a baby feeds by creating a waxy, oily barrier.
Don't try to manipulate them in any way or you'll risk damaging your nipple and skin. These bumps and the odd hair here and there are very common and nothing to worry about."
Can what we eat affect the breasts?
"Food alone won't treat your breast cancer but a balanced diet can boost your recovery and build your strength and immunity to stop reoccurrence.
An active lifestyle that includes exercise and a balanced diet low in fat and high in fresh fruits and vegetables is optimal for breast and overall health.
Avoid consuming things that can cause inflammation in the body like junk and fried foods, too much sugar, processed meat, high-fructose corn syrup and excessive amounts of alcohol.
Choose lean meats and fatty fish like salmon and mackerel, berries, mushrooms and cruciferous greens like broccoli and cauliflower."
Is sagging avoidable? What if I never take my bra off?
"Over time, the ligaments in breasts, called Cooper's ligaments, get stretched out and lose its structure. Age is the biggest contributor to breast sagging as our skin overall loses its elasticity.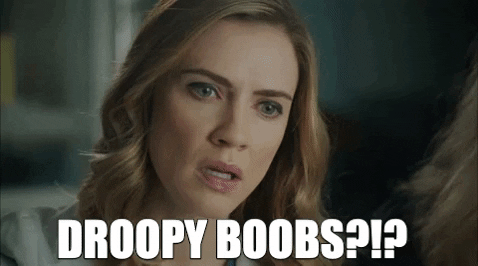 Age aside, other factors can speed up the process as well.
Smoking speeds up the ageing process in the body. Smokers will notice not just their breasts but skin overall sagging a lot faster than non-smokers.
Running and exercising without proper supportive undergarments can be a stressor on the ligaments, causing them to sag. Another contributor is multiple pregnancies. Breasts change sizes so much that the ligaments get worn out and stretched out, in a way, and that can create sagging.
There's no halting the process. A well-fitted bra can provide the support you need and shape you want but nature will run its course whether you like it or not."
Is it true that breast implants obstruct breastfeeding?
"Most women can breastfeed absolutely fine after getting a boob job.
The implants are most likely to be placed behind the milk glands or underneath the chest muscle.
Of course, there can be differences case by case, based on the shape and size of your breasts, your body weight and other health factors.
There are many things to consider when you're thinking about getting plastic surgery. All doctors will take proper scans of your breasts and medical history. Share your doubts and fears with them and together, find the best option.
For a majority of the cases, I'll say no, breast implants won't stop you from breastfeeding but it may cause less production of milk."
Do breasts sweat?
"Your breasts sweat like any other body part. It can get very uncomfortable, especially during the hot and humid season.
It's natural and we shouldn't try to stop it. What we can do is to opt for looser fabrics for our clothing, ones like cotton and linen that provide good ventilation so our body can keep cool.
Choose simple cotton bras over padded ones if you're worried about excessive sweat. Women with larger breasts are more likely to experience sweating.
Maintain good hygiene and shower when you return home to avoid any kind of build-up and infections.
Some women experience rashes under their breasts, that could be a fungal infection. Please consult a doctor to get the best treatment for you in this case."
WATCH NOW – Everything you've ever wanted to ask a gynaecologist