Photo: Freepik.com
Can I hang my mask on the doorknob like a bra and other questions that are keeping you up at night
Lockdown protocol 101: face mask over sheet mask
Neighbourhoods these days resemble a low-budget scene from V For Vendetta. Everyone's wearing a face mask but they appear more like MET Gala props – there's zero utility and they are worn in the weirdest ways possible.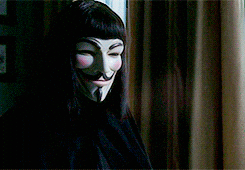 One of my neighbours plays golf every evening in the park sporting a cloth goatee — his mask is pulled down to his chin, for reasons only known to him.
Another aunty has the mask dangling from one ear. It's not that she's inspired by Vincent Van Gogh — she's busy talking on the phone, and feels her voice is not audible through the layered mask. So she lets it hang.
On the other hand, a padosi's five-year-old wears his face mask to bed. "I don't want to spread the virus to the people I meet in my dreams."
Bottomline: Thanks to Covid-19, nobody cares if jeans are ripped or if your low-waist denims are exposing your modesty. But you will be ostracised if your mask game isn't on point.
And so begins the multi-layered mask conundrum.
What is correct mask etiquette? Do we wash them every time we wear them? Do we wear them if we go for a run? Why does my mask breath smell like a terrible case of morning breath? Can I turn an old bra into a face mask? Do I need an N95 face mask?
We spoke to serial worriers about their mask concerns, and unmasked the truth with a help from the CDC (Centre for Disease Control and Prevention) and the WHO (World Health Organisation).
Face mask etiquette: We asked all the questions, so you don't have to: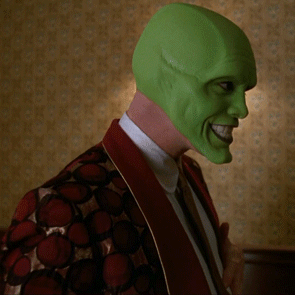 I haven't tested positive. My immunity level is high and I'm not in the at-risk category. Is it really necessary to wear a mask? How does it even help?

Looks like your immunity level is high, but your awareness is stooping down to Whatsapp University level — so get your facts straight, please. Wearing a face mask in public places is paramount. For yourself and everybody around you. The protective gear is your first step towards infection control as it helps prevent the spread.
When someone coughs, talks or sneezes, they could release germs into the air that may infect others nearby. According to CDC, masks may help slow the spread of COVID-19, and help keep asymptomatic people from transmitting it to others.
It's not a cure for Corona, but it is prevention — and you know how that adage goes.
But I wear glasses and masks are making my vision foggy. I am having visibility issues. 
If you've been bespectacled for a while, this is not a new feeling. Make sure to carry your personal wiper — a pocket tissue. And if you want to up your anti-fog game, invest in an anti-fog wipe or spray — do what works for you because a face mask is non-negotiable.
There are more options for masks than there are for Tupperware dabbas on Amazon. Which one should I buy?
That Deadpool-themed mask is all cool, as long as there are at least two layers of fabric — 100% cotton is the most breathable and thus, a comfortable option. Scientists believe that comfort is directly proportional to how long an individual will wear the mask — and whether they choose to put it on at all, or not.
Make sure your face mask covers your nose and mouth without massive gaps. It helps to have adjustable ear loops. And for our bespectacled humans, a mask with a bendable border to fit the bridge of your nose and prevent your glasses from fogging is useful.
Surgical mask is your other option. It's loose-fitting and disposable. These are made of polypropylene and are effective in blocking particle droplets and splashes which may contain germs but it isn't the best in terms of blocking small particles in the air.
PS: Don't hoard professional N95 respirators; reserve them for frontline workers.
It feels suffocating to go for a run with a mask on. Can I do away with the masks when exercising in the park?
WHO maintains that people should not wear masks when exercising as they may reduce the ability to breathe comfortably.
As a preventive measure during outdoor exercise, WHO recommends maintaining a physical distance of at least one metre from others. But since that's not possible in India, the land of zero personal space, you can follow alternate approaches too.
Grayson Wickham, a physical therapist and certified strength and conditioning specialist insists:
– You consult your GP about exercising with a mask on.
– People with severe underlying cardiovascular/respiratory conditions, including asthma, cystic fibrosis and bronchitis, should exercise indoors without a mask.
– Limit your workout time, and watch out for symptoms such as light-headedness, dizziness, numbness or tingling and shortness of breath while you exercise outdoors, with a mask on.
Dadi insists on sewing masks for the entire family. She is big on recycle and repurposing. Can we really make masks at home?
Vidya Balan did it, influencers are making them, of course, you should humour your dadi's wish and lend her a helping hand. Raid your closet for source materials.
Old bandanas, scarves, any cotton or linen items are a good place to start. The trick is to find a fabric that doesn't allow droplets to pass through yet ensures you can breathe properly with your mask in place.
Breathability is key when it comes to choosing the fabric for your DIY mask, say researchers at University of Cambridge, England.
After testing several fabrics, including kitchen towels, flannel pyjamas, cotton blends, silk scarves, linen and vacuum cleaner bag, among other things, they deduced that the pillowcase and the 100% cotton t-shirt are the winners.
Go ahead, sew, sew, sew.
Can I reuse them though?
Cloth masks are reusable as long as elasticity isn't lost.
How often should I wash the cloth masks? It's triggering a mild case of OCD.

Befriend the Bleach, says the CDC.
Cloth masks are reusable as long as you disinfect them after every use. Prepare a bleach solution with four tsp of bleaching powder and water. Soak your mask for at least five minutes. Rinse it with cold water.
If you run out of bleaching powder, you can wash them in hot water in your washing machine as well. If your mask is more fragile than your partner's ego, wash them with soap, scrub them for at least 30 seconds with hot water before drying them.
Can I hang my mask on the doorknob like a bra?

Sure you can when they become unusable. It can be your lockdown memorabilia. But since there can be germs on surfaces even though you can't see them, you are better off storing them in ziplock pouches with a tiny bag of silica gel to absorb any form of moisture.
Where can I buy pretty masks from?
The indie fashion label known for its bold prints and contrasting colour palette has dropped a line of three-layered cotton face masks. The masks come with an elastic band to ensure a comfortable fit. Rs 399 onwards
House of Masaba
If Masaba's designer saris were always on your wish list, but not in your budget, here's your chance to own a Masaba design. The designer's range of reusable cloth masks are affordable and are armed with the famous Masaba motifs. Rs 300 onwards
The go-to gifting destination is fast adapting to these changing times. You can gift Chumbak's vibrant masks to add some colour to gloomy monsoon days or buy them for yourself. These are perfect for the ones who like to colour coordinate their masks with their wardrobe. Rs 595 onwards (set of two masks)
The Delhi-based design collective has started a novel cause: Face Mask Project – Buy 1. Give 1. For every hand block-printed mask you buy, they give one to the lesser-privileged for free. These quirky masks are double-layered and reusable. Rs 150
If you're big on the faded, artsy aesthetic, go for Fabindia's range of non-surgical, pleated three-layered masks. These reusable masks are available in sets of four and five. Rs 170 (set of four)
As we transition back to working from the office, gift your dad a corporate-friendly mask to go with his lucky tie (the one he always wears to client pitches). Rs 995 for a reversible set of two
We're inviting you to join Tweak Connect, our private community of like-minded women, where you can make friends and freely chat about the relationships that rule our lives — from partners and parents to work colleagues and BFFs. Join here.