Photo: Freepik
Do you have texting anxiety? Here's how to create space between your phone and you
Your anxiety is always calling you
Repeat in chorus after Charlie Puth, "One Call Away". Because that's what life boils down to. You are one call away from HR to land your dream job. There's one bad call standing between your customary Cosmopolitan and a Jägerbomb-fuelled night of debauchery. And if you're a victim of texting anxiety or ringxiety, you're just one (unanswered/ missed) call away from a self-induced heart attack.
It's a growing epidemic. And we have stats to confirm our woes. According to a 2017 study by Asurion, a global tech protection company, the average individual cannot go more than 12 minutes without checking their phone. Another study by Viber suggests that 1 in 5 people struggle to keep up with responses and 1 in 6 ignore texts because they receive too many.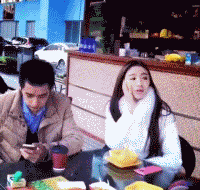 It isn't surprising because we all know people who use Airplane Mode as a cloak of invisibility to read messages.
Our texts become Pulitzer prize entries; we write and edit them 20 times before finally hitting "Send". And even though our long-and-winding-but-going-nowhere text wars with our partners are a testimony to communication disasters, we don't and can't stop binge-texting.
Thanks to the nature of the world we live in, we are inseparable from our smartphones. But in order to peacefully co-exist with them, it's about time we established boundaries. Because Siri and Alexa aren't the BFFs we think they are.
So when all our attempts to cope with screen time failed, we turned to psychologist Prachi Vaish to break down the tech-based conditions that are plaguing our generation and healthy ways to battle them.
PS: This should help us go back in time when K meant Potassium and not bad news.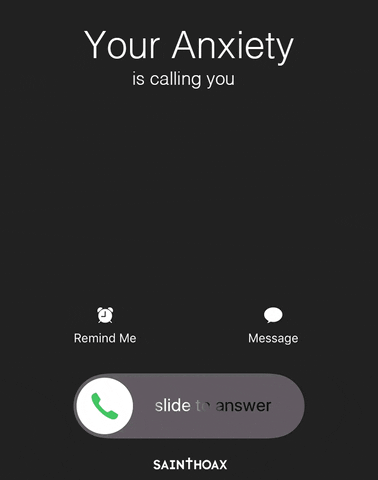 What can it be?
Phantom Ringing Syndrome / Ringxiety/ Textaphrenia: It's the condition which makes you think that your phone is ringing when it isn't. Sometimes, you don't even have your phone on you but feel its presence. Talk about technological hallucination.
Textaholism or Binge Texting: You cannot stop texting. The active admins of Whatsapp groups tend to suffer from this.
Texteity: The anxious feeling you experience when you don't receive a response to your text message, especially after they've seen it. Because text receipts are more life-threatening than credit card receipts.
The Google Effect or Digital Amnesia: Psychologists have confirmed that people are now using their phones and the Internet as their memory bank for information. This behaviour is referred to as the Google Effect where you know Google will save you, come what may.
Nomophobia: It's the fear of not having your phone on you.
Cybersickness / Motion sickness caused by your phone: Animations on your screen can make you feel dizzy. The newer phones let you control the settings to reduce this effect though.
What causes them?
Low self-esteem: Individuals who come from a secure space of self-esteem don't get worked up about their online conversations or engagement. They are less like to lose their sleep over the digital response their posts or messages generate. However, somebody with low self-esteem will obsessively track responses, engagement and analytics and get anxious, even if it is purely business-related.
Psychological dependence: If individuals derive a psychological high from social networking, they begin to live in an infinite loop of likes and responses. This high crashes when their posts don't generate the numbers he or she expects. In order to regenerate the high, they'll post something new. It's a never ending cycle of dependency. They fill a void in their life with meaningless social interaction.
Anxiety: When you begin to place immense importance on your social media popularity, you tend to initiate conversations only for the sake of positive responses. Anxious individuals also have an incredibly high FOMO. They get scared that people have forgotten them or are not missing them if they stop responding or initiating conversations. They will start binge texting across groups to feel included.
A deeper underlying condition:
Reports indicate that coping mechanisms between people who spend a lot of time on their phones and alcoholics are the same. They use the avoidance technique. It doesn't necessarily mean that the ones who rely on texting are alcoholics. It simply means that that these individuals are severely prone to addiction.
How to create safe distance between your phone and you
Don't sleep on it: It's a cliche because it's true. Don't share your bed with your phone. Keep it at least 10 metres away from you so that you don't wake up in the middle of the night and sleep tweet your embarrassing fantasies.
The bright idea: Technology bombards you with colours. It's designed to get you hooked and human brains are evolutionarily programmed to respond to bright colours. It's natural instinct. Lower the brightness and reduce the colour temperature on your screen. If your phone has a greyscale mode, activate it. Scrolling through black-and-white social media feed is more boring than you imagine.
Do the talk: If having an important conversation over text is reducing your diet to nails, it's time to take a deep breath, leave that conversation and do it over a call once you've all your thoughts and nerves together. Because yes, a lot is lost in texting.
Track your usage: It's all in the numbers. They can be an eye-opener sometimes. A lot of smartphones are equipped with built-in tracking systems which provide you with weekly reports on your screen time and usage. Be prepared to get shocked. Download RescueTime to see your detailed app-based usage. The numbers can make you want to distance yourself from your phone.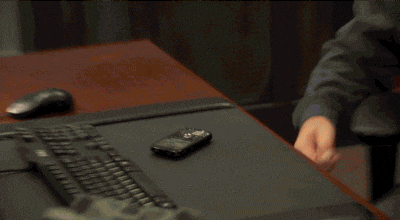 Go off the radar: People think that muting or turning off your phone is a death wish. The world won't fall apart if you don't answer a call. It becomes a self-fulfilling prophecy for many. If they miss one text from work only because their phone was switched off, they'll believe that it's the norm. But you must detach from technology from time to time. Turn off email notifications, mute social media apps after a certain time in the day. It's the first step towards valuing yourself.