Representative photo: Pexels
Excuse me, I'm not the only one who keeps getting UTIs, right?
Burn, baby burn…
Women are professional jugglers at this point, managing gendered domestic responsibilities, parenting, office work, menopause, childbirth and more. Considering how much we have to accommodate, we need a larger metaphorical plate.
There are times we need to actively practice some optimistic behaviours because it seriously feels like the universe is conspiring against us. Around one in two women will get a UTI, short for Urinary Tract Infection, in their lifetime, according to Dr Amodita Ahuja, OBGYN and founder of Project Pink Butterfly. Growing up, you've probably spotted a bottle of Neeri syrup tucked away in your mother's bedside table or medicine cabinet.
As much as we'd like to rage against the cosmic machine, women getting frequent UTIs comes down to both our biologically shorter urethra and our own hygiene practices.
Sometimes that slight burning sensation when you pee is just a matter of dehydration. But when it turns into a constant itch, burning and tingling when you pee, accompanied with lower abdominal pain, frequent need to urinate, followed by an inability to do so, it's most probably a UTI and you need to ring up your doctor.
Treating a UTI is best left up to the professionals and a well-monitored round of antibiotics, but there are things we can do to prevent the frequency of UTIs and keep ourselves healthy.
Equipped with a better understanding of our bodies and what we need to do to take care of them, we might be able to reduce the anxiety of using public toilets. Just a notch.
So, how does it all work?
The culprit behind your UTI is bacteria from your vagina and anus entering your urethra and setting up home in your bladder. It isn't pretty, but these are things we need to know. Dr Resham Mantri explains that in plenty of cases, your immune system naturally fights off the infection and it passes through the body when you urinate. Most UTIs are completely treatable when they're caught at the right time.
But when it grows too much, then it can inflame and irritate your bladder, even travel up to your kidneys. That's when we enter the danger zone.
Ahuja adds that there are different types of infections depending on which part of the urinary tract is infected.
Urethritis is an infection of the bladder. "Gonococcal urethritis is usually sexually transmitted, especially if you have multiple sexual partners. On the other hand, non-gonococcal urethritis is fungal in origin and is mostly caused by usage of unclean toilets."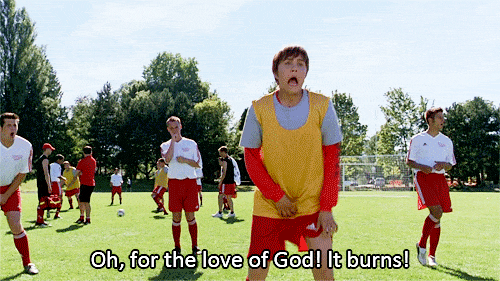 Cystitis is caused by bacteria that "normally lives in our large intestine and are present in stool and the vagina." When you wipe yourself with toilet paper after urinating, from the back to the front, then this bacteria can travel from the anus and vaginal opening to the urethra. She says that sexual intercourse, very tight underwear and the long-term use of urinary catheters can also lead to this type of infection.
The third is pyelonephritis, which can reaches our kidneys and cause serious trouble.
"Sometimes bacteria travelling through the blood or lymph system causes this. It could even be the result of recurrent and untreated urethritis and cystitis. Other risk factors which predispose the infection are pregnancy, diabetes, a block in the flow of urine like kidney stones, or a structural problem in the urinary tract, and inherited genes that make it more likely to get these infections repeatedly."
Why do I keep getting UTIs even after treatment?
Getting a UTI can be incredibly frustrating, physically and even emotionally draining. But it happens to everyone. Ahuja says what you should take note if the infection happens "twice in six months or thrice in a year."
Even amongst women, some have shorter urethras than others, making them more susceptible to catching a UTI repeatedly. More so for those who have to keep using public toilets, don't wipe themselves front to back after urinating and don't follow good hygiene practices during hot and humid days.
There are also chronic conditions like diabetes, kidney disorders like stones, and neurological disorders where the frequent and natural release of urine isn't possible, such as in states of paralysis.
Menopause also can increase the risk of contracting UTIs. "Oestrogen depletion affects the vaginal wall and urethral wall as well. It's easier for the bacteria to transfer. As we age, our bladder loses its elasticity and ability to hold onto urine. Some women also find it difficult to fully empty their bladder when they go to the bathroom. This can increase the chances of UTIs," says Mantri.
How we can prevent UTIs
First things first, what's the deal with cranberries?
A part of female adolescence is being made to regularly chug glasses of cranberry juice. Only being told that "it's good for you."
For a long time, it was believed that regularly drinking cranberry juice can treat and prevent UTIs in women. The science is still inconclusive on whether it works but there are certain ingredients in cranberries that possibly help prevent it.
"Those with recurrent UTIs should try cranberry extract as it contains proanthocyanidins (PAC) which prevent the adhesion of bacteria to the lining of the urinary tract and hence prevent infection," says Ahuja.
Instead of store-bought juices, which Mantri says are mostly filled with sugar and little actual cranberry extract, opt for cranberry extracts in the form of supplements that will give you the dose you need.
"Sweetened juice or concentrate increases intake of sugar – one cup (150 ml) of sweetened cranberry juice or cocktail packs in a whopping 20 gms (4 teaspoons) of sugar. This, in fact, can increase the risk of UTI besides giving sugar spikes and coming in the way of weight loss of efforts," says Niti Desai, nutritionist consultant for Nyumi, a brand of vitamin gummies that blend Ayurveda and Western ingredients, founded by Ananya Agarwal. "And with gummies, psychologically, you don't feel like you're taking one more tablet."
Practice good hygiene
By hygiene we don't just mean the correct way of wiping yourself – always go front to back and be gentle – but also bathing. Ahuja says it's important to keep our genital area dry. If you're prone to catching UTIs, then stick to breathable cotton underwear and loose-fitting clothes. "Tight jeans and nylon underwear can trap moisture, creating the perfect environment for bacterial growth."
Mantri says that those living in hot and humid climates need to be more mindful about keeping their intimate area clean and dry. "Ensure you are washing well when you bathe. Very important to do this after your workout because of the excessive sweat. Even if the sweat dries up."
When you gotta go, you gotta go
Any daily commuter of the nation's trains and metros can attest to how painful it is having to hold in your pee. We'd rather control and rush back home than risk using a public bathroom in an awkward squat. God forbid you're wearing a sari and your pleats come undone.
But holding it in might be a bigger risk than you think. When you need to go, just go. "Empty your bladder as soon as you feel the need to pee; don't rush, and be sure you've emptied the bladder completely," says Ahuja. Holding it in for too long and not emptying it completely can lead to a build-up of bacteria in your bladder. When we tinkle, the liquid pushes any bad bacteria present out of our body.
That doesn't mean you should dehydrate yourselves either to prevent using public toilets. In fact, you should be upping your hydration game. Experts recommend you drink between 2-3 litres of water a day. If you're worried about using shared bathrooms then keeping a toilet sanitising spray handy can help. "Toilet antibacterial sprays can be a boon in such scenarios. It can make the seat sanitised and decrease the chances of infection," says Ahuja.
Does that mean we should stack up on intimate hygiene products?
There seem to be a growing number of intimate hygiene products on the market. Deciphering what you actually need and what's a gimmick can be a bit of a challenge.
Vaginal wipes became a go-to for women out and about town, thinking it would undo any damage that using public toilets would cause. One swipe and you're good to go when you're out and about. And it's still fine, if you're using the unscented ones, according to Dr Surabhi Siddhartha, obstetrician and gynaecologist at Motherhood Hospital.
But many of the ingredients in these wipes can hamper vaginal health. Ahuja says they can be a double-edged sword. If you're feeling extra sweaty there and between your thighs, it can be useful. But if by chance you have a vaginal infection you aren't aware of just yet, you might be risking a bigger flare-up.
Vaginal washes work in a similar fashion. The lactic acid present in these washes could overload what already exists in your vagina. Making the vaginal pH too acidic, killing the healthy bacteria and making way for infections.
Our experts say that if you do happen to use it, there's no need to panic after. As long as you're not getting invasive with it and you're rinsing with water once you get home, you will be fine.
Mantri adds that in a few instances, your doctor may direct you to use a medicated vaginal wash as part of your treatment routine. This is mostly when there is an infection on the vaginal lips and the pH balancing wash they've picked is working in conjunction with their prescribed medicines.
Let's talk about sex
UTIs can be transmitted sexually — you should urinate before and after sex to flush out anything that may be lingering.
Ahuja says bacteria can be transmitted from the fingers of partners, sex toys and diaphragms as well.
"Always use a water-based lubricant during sexual intercourse as it decreases the friction and hence, chances of a UTI. If you use a diaphragm, un-lubricated condoms, or spermicidal jelly for birth control, switch to another method. Diaphragm increases bacteria growth, while un-lubricated condoms and spermicides can irritate the urinary tract and worsen UTI symptoms."
Clean your sex toys properly after every use. Most would come with instructions on how to effectively cleanse them.
Even if you have to force it a little, try and urinate after sex, that is incredibly important. Says Mantri, "I would recommend avoiding any kind of sexual activity related to your genitals if you're experiencing symptoms until you are fully recovered."
A note of caution: The above information has been shared in consultation with trained medical professionals. Please consult your healthcare provider to find a treatment plan that would work best for your needs.
WATCH NEXT – Awkward questions you're too embarrassed to ask your gynaecologist ft Dr Cuterus