Representative photo: Roberto Hund/Pexels
Vaginal wipes, washes and pubic hair oils: which intimate hygiene products do we really need?
Your self-cleaning oven doesn't always need a helping hand
I, a grown adult woman, was confounded during a recent trip to the chemist. Standing in front of a rack of intimate hygiene products, trying to dig the heavy flow pads out from the back, I spotted an 'intimate lightener and brightener'.
With furrowed brows, I thought, 'Does this go into my vagina or along the curves of my inner thigh or up my butt?' It's all pretty intimate. 'Apply it on your underarms too!' exclaimed the packaging, only adding to my confusion.
What are we even talking about when we say intimate hygiene products? You'd expect these items to support uterine and vaginal health. But it's more complex, even a little sinister.
"Many companies capitalise on women's fears and insecurities. We think, 'Oh, why is my vagina not pink?' 'My inner thighs are so dark and discoloured' 'Maybe there's something wrong with the vagina's smell'," says gynaecologist Dr Resham Mantri. Most of these products fall under 'beautification', rather than health and hygiene.
All the experts we spoke to agree that after everything our body goes through, whether it's childbirth and pregnancy or fighting serious illnesses – our home of flesh and bones is capable of a lot. Why don't we just leave it alone?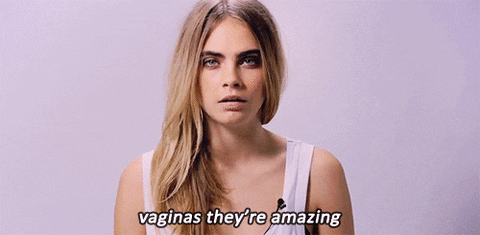 As a group, most of us aren't familiar with the workings of our vagina. Is there one hole down there or two? Is it supposed to smell like that or is something fishy going on? How much discharge is normal?
With the misinformation piled on us, we try to answer these questions with a slew of intimate hygiene products to fix something that isn't even broken. This self-cleaning oven doesn't really need a helping hand – unless you're facing an illness, infection or sexual dysfunction.
So, is it all a scam? Not entirely. There are some differing opinions even among the experts. But if you can sift through the product shelf with the right knowledge in hand, then you will find some intimate hygiene products that can help instead of hampering vaginal health.
We had experts analyse some of the more popular categories of intimate hygiene products in the ever-growing market to decipher how they work, and what we really need in our hygiene routines.
Intimate hygiene products we need, and the ones to stay away from
Vaginal washes
This is the popular kid among intimate hygiene products. Vaginal washes come with grand promises of acche din, sprinkling our intimates with the scent of roses and jasmine and 'long-lasting freshness' like female genitalia was a pile of laundry.
The vagina houses 150 types of good bacteria which prevent bad bacteria from growing. To understand how vaginal washes come into play, Dr Amodita Ahuja, gynaecologist, obstetrician and laparoscopic surgeon, says we need to understand how the entire structure works.
Good bacteria thrives under the influence of oestrogen. "Oestrogen helps in the multiplication of vaginal epithelial cells, increasing the storage of glycogen, which is food for the good bacteria. That breaks down into lactic acid, hydrogen peroxide, and bacteriocins (naturally occurring antibiotics). This acidic environment prevents the invasion of bad bacteria and other sexually transmitted pathogens," she says.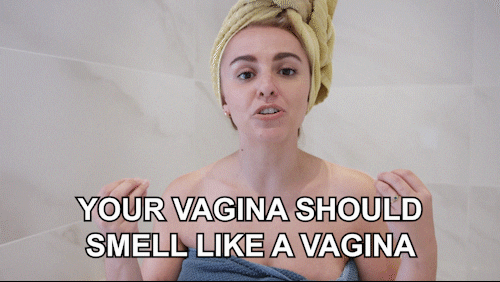 The vaginal washes you find on the store shelves are mostly rich in lactic acid. But our vaginal ecosystem is already producing that.
"So what will happen? Boom. Double dose of lactic acid. This makes the vaginal pH too acidic, killing the healthy bacteria and precipitating infection," says Ahuja. Instead, just clean your vulva from the outside with some warm water.
Dr Surabhi Siddhartha, obstetrician and gynaecologist at Motherhood Hospital, agrees that a water cleanse is the safest option. "Do not use any vaginal wash if your skin is already irritated as the ingredients in the wash can further aggravate your problem."
In a few instances, your doctor may direct you to use a medicated vaginal wash as part of your treatment routine. Don't be alarmed. This is mostly when there is an infection on the vaginal lips and the pH balancing wash they've picked is working in conjunction with their prescribed medicines.
Vaginal wipes
If not a wash, then a packet of vaginal wipes would always be slipped into my bag by my mother when I went on school camping trips to keep myself 'safe'. The thought of me using public restrooms and speed squatting behind bushes in the wild while keeping an eye out for snakes gave her nightmares. My sister, an actor, also swears by these when she's on set and using the vanity van toilets. You're just sending out an open invitation for UTIs otherwise.
They seem like a good idea. One swipe and you're good to go when you're out and about. And it's still fine, if you're using the unscented ones, according to Siddhartha.
Unlike my favourite hand wipes that I prefer with a lemony scent, the vagina doesn't need floral sanitising. Let the good bacteria that live there do what they're meant to.
Ahuja says they can be a double-edged sword. If you're feeling extra sweaty there and between your thighs, it can be useful. But if by chance you have a vaginal infection you aren't aware of just yet, you might be risking a bigger flare-up.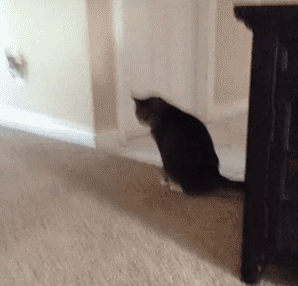 "If you are using these wipes to decrease the smell of the vagina, let me remind you, every vagina has its own odour which is not foul. And if you are experiencing a foul smell from the vagina, that means you have a vaginal infection and you need to see a gynaecologist, rather than getting rid of that smell and precipitating that infection further," says Ahuja.
Steer clear of the ones that state they're antibacterial — we need all our healthy bacteria which will get wiped away by the alcohol content.
If you're in a fix, then dampen some plain toilet paper and use that instead.
Toilet seat sprays
I may forget to carry my house keys when I head out but my handbag will always have a bottle of toilet seat sanitising spray. Especially since I was a daily Delhi metro commuter with many stops and train changes during my college days. It was either that or holding it in while cursing under my breath every time the automated station announcement didn't call out my stop.
UTIs are far too common, especially for women, because look at the options we have. Hold it in or use a not-so-sanitary public bathroom. Both of which can cause infections. "Toilet antibacterial sprays can be a boon in such scenarios. It can make the seat sanitised and decrease the chances of infection," says Ahuja.
You may be sighing with relief that you don't have to master your squat over the bowl anymore. Especially when you're slightly inebriated and it feels like a real adventure sport. But even after using one of these sanitising sprays, you need to be careful because they can't always provide 100% protection. Follow some precautions, according to Ahuja, "whenever you pass urine, pass it forcefully. Drink plenty of fluids and don't hold it in for a long time."
Whether you use a seat spray or an unscented wipe afterwards, give yourself a good rinse with water when you get home.
Intimate area lighteners and brighteners
"I've had women ask me about their 'dark vagina'. More women than you'd expect," says Mantri. This darkness and 'discolouration' often refers to the vulva and labia lips, and their inner thighs.
Don't believe what you see in porn films, brown folk are very unlikely to have pristine pink vaginas. We feel insecure about the colour of our own bod, so we chase these false ideals through various products.
"But the million-dollar question is, are these creams really safe and what do they really contain? All the brightening and whitening creams have a bleaching action which is done by steroids. Initially, the results will be amazing, but over a period of time, they make the skin thin, leading it to lose its natural immunity. The darkening of intimate parts like our pubes and underarms is nature's way of protecting you and by using such creams, you are putting yourself in danger," says Ahuja.
You may not be convinced and have your reasons to want to change your body. It's your decision, after all. Siddhartha recommends seeking out a cosmetic gynaecologist who could perform treatments at a clinic with proper training and guidance for follow-up care.
The hyperpigmentation in your pubic area and upper inner thighs is most likely caused by irritation. Your skin chaffing by skin-on-skin contact and rubbing. Or very tightly fitted clothing and rough fabrics which constantly rub up against the skin. It could also occur if you have very dry skin which gets irritated by hair removal, be it a bikini wax or shaving.
But before adding any lightening products to your shopping cart, you must consult a healthcare provider because this could also be due to an underlying medical condition like PCOS and insulin resistance related to pre-diabetes and diabetes type 2.
"They both have manifestation on our skin called acanthosis nigricans, which occurs in the folds of our body, like the groin, underarms, back of the neck, and more. So it's important to rule these out before trying anything because the root cause still exists no matter how it is treated topically," says dermatologist Rati Seth.
If your body structure is such that your thighs rub together, then keep that area moisturised and you can use something for the irritation and barrier protection like diaper cream. Just be careful not to get too close to the vaginal area.
Pubic hair oil
I wish I was kidding but apparently oiling your pubes has been a Goop-y trend in the West since 2016-2017. More so after Emma Watson shared her favourite pube oil which everyone then wanted to try out. It sounds like a great product, something to soothe any irritation and pain you may have after shaving or waxing, to prevent or get rid of ingrown hair. Some more far-fetched marketing claims say they can soften and straighten out our more bristly pubic hair to transform it from Hermoine in the first Harry Potter film to Hermione in the last.
It's safer to apply a water-based, basic product on the area after a wax to deal with possible ingrown hair and prevent any irritation. "In India, since the temperatures are usually warm, the greasiness and moisture created from using [oils] can act as an incubator for bacterial infection. And also if this oil enters the vagina, it can cause vaginal irritation and burning," says Ahuja.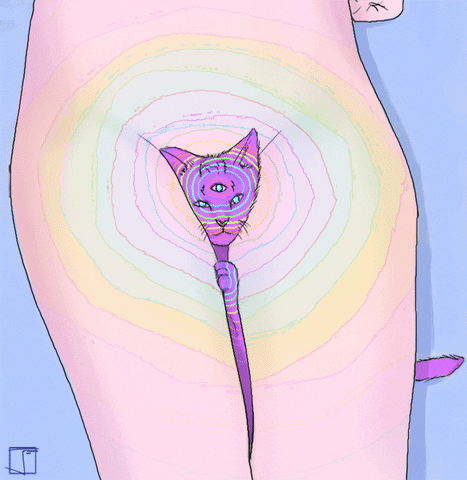 If razor burns or bumpy, itchy skin is your issue after shaving or waxing, then drop the oils and use a cold compress to soothe the area. Avoid any hair removal for a bit to allow your skin to recuperate. These bumps, burns and ingrowths are mostly caused by using dull razors and scented shaving creams.
"It's better to trim and keep the area neat, but if the hair is really bothering you, then laser hair removal at the bikini line may be a safer option in the long run," says Seth.
Stick-on patches and roll-on products for menstrual cramps
Not exactly an intimate hygiene product, but it's a growing best-seller when it comes to women's wellness products. You'll see all kinds of sprays, oil roll-ons, patches and pads dotting your Instagram feed that claim to soothe your dire menstrual cramps and ease your monthly turmoil. If these can help in place of constantly popping a Meftal Spas, then why not?
If you do have very painful cramps and period pain that is hampering your day-to-day work, then it's possible that you're suffering from PCOS, endometriosis, pelvic inflammatory diseases and fibroids.
Ahuja says that in such scenarios, take a trip to a gynaecologist and seek treatment, "Most of the stick-on patches and rolls have herbal medicines and oils which will provide a sense of relief but will not cure the reason of uterine contractions, that is due to prostaglandins released during periods. But there are also a few patches available in the market which have anti-prostaglandin effects and are quite effective and can be used under the supervision of a gynaecologist."
A heat patch can also be very useful if you have milder period pains and backaches which you can find at the local chemist. The heat works by relaxing the uterine muscles and increasing the blood supply to the uterus. So, the hot water bottle your mother keeps trying to hand you every month, take it.
A note of caution: The above information has been shared with the consultation and inputs of medical professionals. Everybody reacts to products differently. To find one that works for you, please seek medical guidance from your healthcare provider.
WATCH NEXT – Everything you've ever wanted to ask a gynaecologist