How to say no without feeling like a bad person
People pleasers, this one is for you
"Say yes and you'll figure it out afterwards." – is a much-referenced Tina Fey quote. Riding high on my Tina-wave of love, I took it to heart as a young adult and never dared to learn how to say no. I ended up overworking myself to the point that my dark circles had dark circles, I was going on multiple dates with guys my mother set me up with (never a good idea) and over-committing to plans with such ferocity that I soon found myself head deep in plates of dessert — in a, I-fell-asleep-in-them kind of way.
Perhaps a little too late came the realisation that she was talking about this as a rule for improv (comedy). Not life. Context is everything — especially when it comes to yes and no.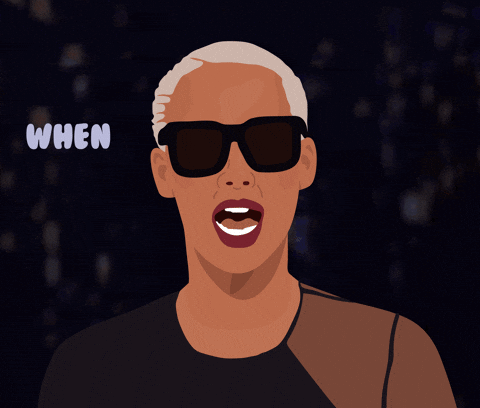 In a world where we're forced to touch the feet of older relatives we don't even know for aashirwad and refusing to go for Kaaki's brother's chachi's wedding makes you a family outcast, nobody teaches you how to say no. We explore why it's so hard to say no even when you really want to and the polite ways to set boundaries without damaging relationships.
How to say no, a survival guide
Na Na NaNa NaNa NaNa
Saying yes is ingrained in us from the time we're kids, nodding in agreement to everything our school teachers and parents demand of us. The lines between agreeability and politeness are blurred. Says psychotherapist Anusha Manjani, "If kids find that when they say "yes", they are rewarded and when they say "no", punished–children might learn that saying "yes" pleases people."
As a teenager attending weddings with her family, Ria Pinto was told should any gentleman seated at the same table ask her to dance, etiquette demanded she would have to agree. Decades later, she acknowledges that made her feel like she had no agency over her own body — and no choice in the matter. But the millennial generation is taking a slightly different route with their spawn.
Says Gayathry Latheef, mother to a 2-year-old boy, "When I was a kid, the only justification to any rule was — because I (mom) said so. It wasn't blind obedience but it was the norm of the house to follow rules set by the adults. Now that I have a son, I realise they need to be allowed to decide small things for themselves. It helps them have a sense of judgement and teaching them how to say no, and listening to them also means we value their decision." Latheef agrees every family needs to set the degree to which children are allowed to say no. She adds, "My son says 'no' for the most random nonsense, like not having rice on a plate but wanting to eat it from a glass (which he did)."
Neha Chhabria, mum to a 3-year-old boy, believes kids observe and learn by example. If they see parents playing yes-men, they feel the need to do so too. She teaches him to say no when he feels like, to strangers or people who are not a part of his inner circle. Says Chhabria, "We've spoken about good touch and bad touch, which is key in this current scenario. It's important to hear a child out, not make absolute rules and learn to respect the child's decision of a yes or no and teach him to follow his intuition always."
Say yes to yourself
As for adults who've already been conditioned, Manjani weighs in, "We live in a collectivistic culture—the family and community's needs are given priority over the individual's need." This becomes especially true for women are expected to "maintain social relationships and are taught from a very young age to prioritise the feelings of others. They have been conditioned to see 'saying no' and showing anger as undesirable and unfeminine."
Though the urban millennial has come a long way from being bogged down by these particular gender-led concerns, the need to constantly hustle and have it all has led to a rise in anxiety, stress, and low confidence. Even if you're sure you don't want to do something, the guilt of damaging relationships or fear of losing our jobs pushes us to say yes.
Even actor and spoken word poet Priya Malik admits "say no is her first tip to teaching young girls to be assertive. Being able to turn down requests you don't have the bandwidth for or are genuinely not interested in without feeling guilty is the ultimate act of self-care. Just hope my boss is reading this.
How to say no, according to psychotherapist Anusha Manjani
Buy time: Don't say yes or no instantly. Say that you need time to consider the offer/ question and will get back to it in a while. "I need time to think and reflect on what I want to do, can I get back to you?"
Don't over-explain: Whether it's work or interpersonal relationships, it's important to assert yourself, and that involves not offering up unnecessary justifications and explanations.
Keep the focus on yourself: Saying no is not about the other person or situation, it's about you being uninterested, unwilling or uncomfortable. "I am not well-suited for this role/ task, I think XYZ would be better at it; I'm not comfortable with this task, and I don't want to do it; I don't see myself enjoying this, so I would like to skip."
Offer an alternative: When it comes to work situations, saying no often isn't an option. Instead, go with "I cannot work this weekend, but I could come in next week / I won't be able to attend the entire event but I can come in for an hour.' In friendships, work up to your strengths — if you don't want to be a bridesmaid, offer up your photography, flower arranging, drama-diffusing, relative-ferrying skills instead. Even your best friend will find it hard to get mad at you.