Representative photo: Cottonbro/ Pexels
How to survive when period pain is killing you — but you can't take the day off
Expert-approved tips to calm Aunt Flo
Ghosts, professors who confiscate your cell phone, moms who scream out your full name and neighbourhood aunties who catch you smoking behind the jhaadi — all equally terrifying. But for a 16-year-old, watching your friend nearly faint in the middle of a lecture, weakly muttering 'period pain' is even more frightening.
"Do I take her home? To a doctor? This has never happened to me." These were the thoughts running through my mind. Ultimately, we took her home, where her father was calmly waiting with a painkiller.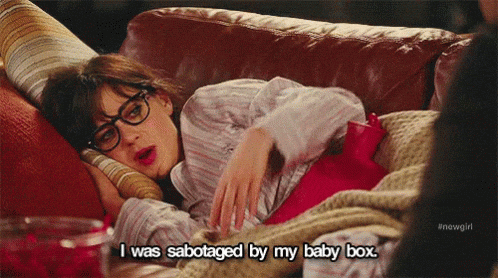 Painful period pain on the first days of your cycle isn't an anomaly. Just ask any woman who has to fight to get through the work day and was relieved when period leave came into existence.
According to a study published in The British Medical Journal, menstrual symptoms could account for nearly nine days of lost productivity per woman every year. Like 26-year-old freelance journalist Nikhita Arora, whose period cramps were so severe that she was forced to call for a replacement despite popping a painkiller.
The most common cause of period cramps is the release of a hormone called prostaglandin, inside and around the uterus, which causes pain in the lower abdomen, back, and legs.
Women are classified as having severe period cramps (dysmenorrhea) if they have two or more days of abdominal or lower back pain during a menstrual cycle. Dr Surabhi Siddhartha, consultant obstetrician and gynaecologist at Motherhood Hospital says that primary dysmenorrhea starts from menarche while secondary dysmenorrhea is when the woman experiences no pain during the first few years, but develops the condition later on.
It could indicate the onset of certain problems like pelvic inflammatory diseases, fibroids, adenomyosis (where the inner lining of the uterus breaks through the muscle wall), or endometriosis (where uterine-like tissue grows outside the uterus including on other organs). Visit a gynaecologist "if the intensity of menstrual cramps comes in the way of routine activities," advises Siddhartha.
If you're in the clear of serious health concerns, and like most 'adults' need to make it through a work day, or balance home life, we have some science-backed tips to ease painful cramps.
Expert approved tips to relieve period pain and cramps
Exercise, yes, exercise: "At least half an hour of exercise every day is mandatory, since BMI is directly linked with menstrual health. Practice pelvic floor exercises to relieve dysmenorrhea," explains Siddhartha.
The results of a 2015 study showed that doing 30 minutes of aerobic exercise three times a week significantly reduced the severity of menstrual cramps over the course of eight weeks. Lazy bones, this means making exercise a part of your lifestyle.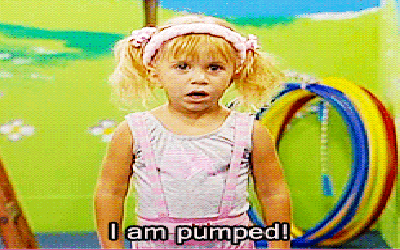 All you can manage on a bad day is weakly calling out to your roommate to throw you some chocolate, but exercise releases endorphins and oxytocin, happy hormones that alleviate pain. If walking seems like a stretch, opt for yoga poses designed to relieve period pain.
Heat things up: Heat relaxes the uterine muscle tissue, easing cramps. Hot baths and hot water bags/ electric heating pads  are your best friends, says Dr Riddhima Shetty, consultant obstetrician and gynaecologist at Durga Nursing Home.
Turn to supplements: Magnesium works by relaxing the smooth muscle of the uterus and reducing prostaglandin levels. Taking a vitamin D tablet, along with B-complex can help, because vitamin deficiencies add to the severity of cramps.*
Avoid alcohol, smoking and sugar: Smoking impairs blood flow to vital organs, interfering with the healing process, explains Shetty. Pickles and Curry Smoodles may be your major cravings, but salty foods can be dehydrating, which will worsen cramps. Whether you need water alarms, or flavoured water, and infused teas to stay excited, pick your poison and start sipping.
Want to dive headfirst into a chocolate cake on your period? Sure, it might soothe your soul but refined sugar tends to be inflammatory and can cause cramping. Don't say we didn't warn you.
Focus on a high fibre diet: Nichole Dandrea-Russert, nutritionist and author of The Fiber Effect, explains, "One of fibre's roles is to bind to oestrogen and flush it out of the body via the usual elimination route, avoiding over-production of prostaglandins." She recommends oats, beans, apples and strawberries for soluble fibre content.
Manage stress and focus on the Zzzzs: We blame stress for everything, from hair fall to weight gain, but lifestyle and psychological stress could also be linked to dysmenorrhea.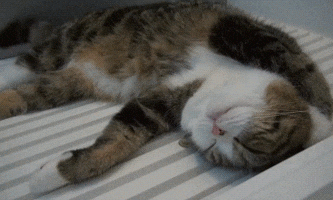 It's crucial to manage it in order to alleviate painful periods, whether it means talking to a therapist, meditating or using sleep aids.
Period sex may seem messy, but there are significant benefits, reproductive endocrinologist Dr. Janelle Luk tells Bustle.com. "Sex can significantly lessen menstrual cramps and pelvic pain by releasing endorphins that work as pain and stress relief." It can't hurt to try right?
*Please consult a doctor if your pain is unmanageable, and for supplements and painkillers