Photo: Mayank Mudnaney
How your emotions are affecting your physical health
Chronic illnesses have been linked to emotional trauma, says Luke Coutinho
Manifestation. Whether it's the founders of The Secret, who propagate "what you think, you attract" or your mother telling you to "think positive", turning thoughts to reality is the carpe diem of the millennial generation. And if holistic lifestyle coach — integrative medicine Luke Coutinho is to be believed, the impact of our thoughts and emotions on our bodies is undeniable.
Newton probably wasn't thinking of emotions when he came up with his third law of motion, but it certainly applies. "Each thought we have or process, is energy at the end of the day. A positive feeling results in our body cells vibrating on a high frequency, and a negative thought reduces this vibration, affecting bodily functions," says Coutinho who has worked extensively with cancer patients and conducted several research-based studies to substantiate his findings.
Dr Lorenzo Cohen, director of the Integrative Medicine Program at MD Anderson Cancer Center at the University of Texas states that "stress has a profound impact on how your body's systems function. It makes your body more hospitable to cancer." Another study co-authored by Dr Susan K Lutgendorf from the Holden Comprehensive Cancer Center, University of Iowa, found that "stress hormones (norepinephrine and epinephrine) stimulate angiogenesis, cell migration and invasion, leading to increased tumour growth and progression." It concluded that the happy hormone "dopamine retards tumour growth by inhibiting angiogenesis."
Bottling up emotions can increase your risk of contracting serious illnesses, apart from robbing you of mental peace and physical health. "When we consult cancer patients from all across the globe, we spend time diagnosing their condition and finding the root cause. Our diagnostics show that in some way or the other, the disease has roots in an emotional event or a strong feeling they have held onto and have not been able to release," explains Coutinho. His logic is echoed by researchers at the Dalian Medical University in China, who investigated the link between chronic stress and erratic mood with growth in breast cancer stem cells. Published in February 2019 in The Journal of Clinical Investigation, the study found that negative emotions in cancer patients tend to accelerate the development of tumours.
Spot the emotional stress by observing certain behavioural tendencies. "You will find that people suffering from emotional trauma find it hard to forgive, be grateful and and tend to be ultra-sensitive to change. They are prone to losing their temper, talking too much or too little, and often seek comfort in overeating," Coutinho observes.
But the pressing question is, how do thoughts and emotions affect our body so drastically? "Cancer is an inflammatory disease, and emotional stress, when kept pent up for long periods of time, can drive up the inflammations in the body," he reveals. Chronic emotional stress can also disturb your gut health and affect your immunity, making you prone to a host of diseases.
Photo: Peggy and Marco Lachmann-Anke/ PixabayA classic example of this is when children often fall sick due to pre-exam stress. Stress can also have a negative impact on the quality of sleep. "When we sleep, our body releases melatonin which is an anti-cancer hormone," says Coutinho. Lack of deep sleep can obviously rack up your risk of contracting the disease. As can the hormonal fluctuations that happen with negative and positive emotions. "Changes or deficiencies in hormones, like cortisol rising or oestrogen levels falling, often stress out the body and give birth to hormone-dependent cancers."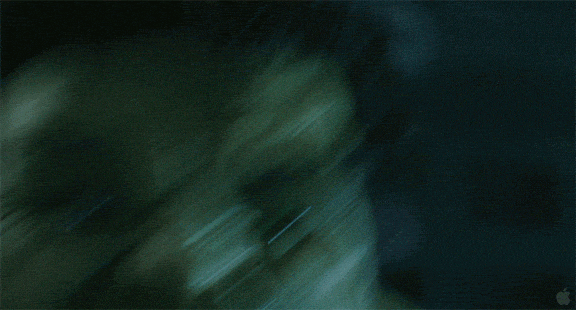 Coutinho believes that almost every disease can be linked to emotional distress. According to him, people with anger and rage tend to have heart or liver issues, those who hold on to bitterness and resentment tend to have problems with their gallbladder and those who feel lack of love or insecurity tend to accumulate most weight around their belly area. This is why it's so important to work with your physical body, nutrition and your emotional health at the same time, rather than rely exclusively on popping pills.
The first step should be accepting your emotional state, mental or physical. With acceptance, comes the motivation and drive to improve. Then, Coutinho suggests these simple follow-up remedies for a calmer mind and positive attitude:
Try your hand at yoga
"Yoga is a very holistic tool because the asanas, pranayamas and meditation heal and align not just your body, but also your mind and heart."
Take a deep breath
"Breath is another effective — and fortunately, free — tool that can lower stress (cortisol) levels instantly, fuel cells with more oxygen that we deprive the body of when we stress, and shift your body from a fight and flight state to a relaxed state."
Make positive affirmations
"Auto-suggestions are positive sentences that we consciously repeat out loud or in our minds in order to reprogram our subconscious minds. For example, repeating 'I am healthy and happy' everyday makes our mind believe the same and vibrate on a positive frequency."
Do not suppress emotions
"Good or bad, emotions are meant to be displayed and suppressing them will only lead to bigger health issues. We often reach out for materialistic things or substances like drugs and alcohol to numb our emotions. That glass of whisky on the rocks or a pack of cigarettes will only become a habit to hide what you're really feeling, without addressing the root cause."
Find your tribe
It might sound unicorn-y, but it's true. "Cut or reduce your exposure from people, places or situations that rob you of your energy and make you feel negative. Take the support of your friends, family, loved ones and children to release your emotions—the people who truly care for you will always be there to support and help you. In some cases, where the trauma is too serious, one may need professional help from a counsellor or an emotional healer."
WATCH NOW: 5 easy ways to get fit, by vegan bodybuilder Roshni Sanghvi
Stylist: Divya Gursahani; Makeup: Riddhima Sharma; Hair: Krisann Figueiredo; Model: Gayatri Hariharan/Inega. On Gayatri: Dress, H&M