Representative photo: Cottonbro/Pexels
Is it just me, or does everyone have back pain now?
Raise your hand if you're suffering from 'lockdown back'
In 2020 while most of us were still working from home, eating our feelings, taking up knitting, and meditating to cope with pandemic-induced anxiety, German scientists grew a spine. In a study published in Science, they shared they managed to grow an external mouse embryo in a petri dish that showed signs of a central trunk. This trunk holds the developing neural tubes that go on to become the spinal cord, all thanks to a special gel rich in proteins that they added to the mix. Growing a spine externally could be a future possibility – we're assuming, we're no scientists – and that's fantastic news for genetic studies. But unfortunately for people with irreparable back injuries, news anchors, and politicians around the world, it's going to be awhile before humans can regrow their spines.
Are you currently reading this hunched over your laptop or craning your neck to look at your phone? Through the course of the lockdown, we've curled over to a point where we're ready to be ​​the ​​bell-ringer at the Notre Dame Cathedral. And then we complain about a pull in our lower back when we try to get up.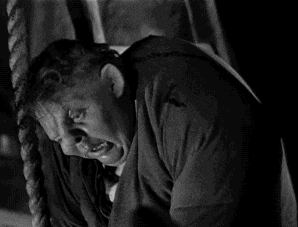 Physiotherapist Avni Rana Jog saw a threefold increase in patients reaching out to her about non-injury-related lower back pain after lockdown. "During the lockdown, more people started taking sessions for lower back, shoulder and neck pain. They all had very similar issues, all related to the lockdown lifestyle change and poor posture. But now, more people are feeling the impact of it in their life after coming out of lockdown and being active in society again." It's with our return to office life, long commutes, and socialising that we're really feeling the pinch of back pain. 
An increase in back problems has been noted around the world post-pandemic. The Institute of Employment Studies in Brighton, UK, even conducted a survey where more than half the respondents spoke of new aches and pains post-lockdown. Experts have started calling it 'lockdown back'. 
At the office, we were forced to move around, as much as we may not have enjoyed it. From our desk to the bathroom, heading to the conference room for meetings, or going downstairs for an evening chai break. We had chairs that were designed for sitting for long periods of time with cushioning and support. "There are people who had to work from home from sofas, dining tables, whatever space they could find. There was housework, cooking and cleaning. There are all things our body wasn't used to and started to stress the muscles," says Jog. We evolved the ability to stand erect but the modern-day joke is that we spend so much of the time now sitting or lying down. 
The confinement of lockdown gave us aches we never felt before and didn't know how to cope with. Now back in the wild, with the demands of life, people are feeling the strain more than ever.
Why did lockdown cause problems for our back?
Improper work stations
We considered ourselves lucky to continue working from home whenever we listened to our friends grumble about having to head back to a professional setting. We don't miss the commute, or having to wear pants, lounging on the sofa all day with our laptops on, well, our laps, switching between spreadsheets and the latest drop on Netflix. 
But our back's neutral position is in the shape of an 'S', which is hard to maintain on a sofa or a bed. "So you're either straining your neck looking down at the screen, hunching over, or sliding lower to keep your neck ache at bay," says Jog. This concentrates the pressure on the lower back, which is already curved and out of its neutral position.
Our body form goes through multiple alphabets in the way we end up shaping our backs. From a hunched-over 'C' to a lazy 'L' while lying in bed and working. Sometimes even a 'W' if we decide to get some back support but pull our knees up to rest the computer. Fatigue causes pain to set in as we're putting back muscles under pressure that aren't used to holding up the weight of our torso for such extended periods of time.
A sedentary lifestyle causes the weakening of core muscles
When we think of our core, we think of our abdominal muscles and immediately suck in our stomach, but there's more to it than that. Our core includes muscles that make up our trunk, says Jog, including our pelvic floor, abdominal wall, back and hips. These are all connected to make up your core which gives us better balance and stability whether that's while working out, or simply just walking to your car.
Inactivity and a sedentary lifestyle can cause our core muscles to weaken. "There are indicators of weak core strength, including lower back pain, you're unable to maintain good posture, swaying or tilting side to side while you walk and notice a forward tilt of your pelvis while standing straight. 
Jog says to picture core muscles as tape wrapped up over a broken pipe. When the tape is tight, it holds the pieces of the pipe in place, nothing moves or leaks or spills. When the tape is loosely wrapped, everything is moving all over the place. There's no stability, just increasing pressure on the individual parts. "A weak core means your body lacks that central support that it needs. This makes your outer muscles and joints take on a bigger load and they eventually succumb too."
Over-exercising and bad form
There were two types of fitness enthusiasts during the lockdown: those who frequented the gym when it was open, and then started working out on their own at home, and the fitness first-timers. Both groups were at risk of developing back pain from improper form while exercising. 
"At gyms, you're used to either having someone spot-check you, a fitness trainer monitoring you, or at the very least a full-length mirror. At home, we didn't all have those luxuries. Beginners, on the other hand, would go overboard, try unrealistic exercises, and end up injuring themselves or pulling a muscle," says Jog.
Sitting for multiple hours
One day, one of our predecessors decided to flex and stand erect. Now here we are, undoing all their good work by sitting in place for hours on end. 
You may not even have noticed it, but while seated at a chair, after a certain point we have a tendency to pull our feet under, cross our legs or pull up on foot on the seat. "A lack of cushioning can cause numbness in the buttocks and nerves can get compressed under the weight of the body. You start to feel this as pain shooting down your leg and a lot of stiffness when you try to stand back up. When it's extreme, it can be a complete instability while standing and being unable to stand up straight."
Weight gain
Easy access to the cupboard full of Maggi packets, delivery apps at the tap of the finger, and diminishing motivation to make Insta-worthy dishes every day from scratch meant we binged on junk food a lot more during lockdown. Added to the the lack of exercise and movement while indoors, many of us have put on a few kilos. In fact, a survey of more than 22,000 people across 30 countries found that one-third of the respondents experienced the same. 
Weight gain, especially in the abdominal area, can cause back problems because it pulls the spine forward, forcing it to curve in an unnatural way. This places a strain on the core muscles as well which need to hold you up straight.
How to recover from lower back pain after lockdown
Stand up 
Your first recourse is perhaps the simplest but also the most tedious. You need to stand up more. A lot more. 
We often go hours without realising that we haven't moved an inch from our seats. Researchers have linked different health ailments to prolonged sitting, such as varicose veins, hypertension, and diabetes. Coming to spine health, prolonged sitting causes tightness in your hip flexors and increased pressure on your vertebral discs which can cause a number of things like ​​joint misalignment, pinched nerves and surrounding muscle weakness. 
Get up and take a 2–5 minute break to walk around and stretch your spine every 1 hour. "For some people, it may be necessary to get up every 45 minutes. Others can manage sitting for 2 hours before needing to get up," says Jog. But the important thing is for you to get moving and not be in the same position for longer than 2 hours, maximum. It can even be a walk to the bathroom or kitchen for a cup of coffee. Put an alarm on your phone to start as a reminder to stand up.
Here are some simple back stretches you can do at your desk.
Strengthen back muscles and core
The good news about non-injury-related back pain after lockdown is that relief is possible with a few stretches and strengthening exercises. If your pain is severe Jog highly recommends you seek out a physiotherapist to guide you on your recovery journey, and we concur.
For those with mild pain and people looking to strengthen their backs and give it a good stretch at the same time, you can try these three basic moves to build your back, core and glute muscles. Start by doing 7-10 of each twice a day. But see what your body's limits are, you don't want to push it too far.
Cobra pose or Bhujangasana
Lie flat on your stomach, point your toes and place your palms flat on the mat, slightly wider than the width of your shoulder. Take a deep inhale while lifting your chin and head up and off the floor. Squeeze those buttock muscles and make sure your pelvis stays on the floor. Stay in this pose for 5-10 seconds. Exhale while coming down. Bending your elbows slightly as you slowly descend, starting with the lower back and moving up.
If this feels like too much, start with a modification where you don't fully straighten your arms and lift up. Rest on your elbows, upper arms flat on the mat and lift your chin and chest up. In fact, before attempting the cobra pose, Jog says first prop yourself in this position and hold it for a few seconds to give your back a slight warm-up for what's to come. Remember to roll your shoulders back, keep your chest forward, and keep breathing.
Cat-cow pose or Marjaryasana-Bitilasana
This yoga move is great for building balance, stability and extending the back. You want to start by being on all fours. Place your hands on the mat, shoulder-width apart and knees directly below your hips. Take a deep breath in, and bring your head and chin up while tilting your pelvis back. Hold for 5 seconds and then exhale deeply. Imagine a string pulling your abdomen in, making you tuck in your tailbone by arching your back and bringing your head down. Hold the pose for 5 seconds before repeating the set.
You can start with doing this three times, and then build up to doing each pose 10 times.
Glute bridges
A glute bridge can help strengthen your core as well as your glute muscles. Start by lying on your back and bending your knees with your soles flat on the mat. You want to maintain a neutral spine position. You should ideally not be tucking in your pelvis, says Jog, but allowing your lower back to keep its natural shape. For complete beginners and those experiencing pain, slightly tilting your pelvis inwards can help to easily engage your core. Contract those muscles along with the muscles of your buttocks to lift your bum off the mat.
While in the bridge position you don't want to overextend your spine and lift too high. Your body will tell you when it's time to stop lifting. When you flex you will automatically be able to tell how far your pelvis can lift off the floor without overextending the spine. Hold for 5 seconds before exhaling and slowly coming down by relaxing your core and glute muscles.
If you're looking to level up you can try Yasmin Karachiwala's back and core strengthening exercises.

Invest in a proper mattress and pillow
A good mattress is one that provides ample support to the natural curve and alignment of your spine. Jog says there's no standard mattress unfortunately, and different people find relief from different types, though they are usually medium-firm to firm mattresses.
She suggests avoiding memory foam and spring mattresses and sticking to coir or rebonded foam. Always test it out before buying your mattress.
Half-moon lumbar pillow by The White Willow (₹999, currently on sale)
You can invest in lumber pillows which you place according to the position in which you tend to sleep the most. If you're a back sleeper, place the pillow under your knees to help maintain the normal curve of your lower back. Side sleepers should try placing a pillow between their legs. Jog says that sleeping on your stomach is probably the worst for your back, but if that's the only position you can fall asleep in, place a small pillow under your pelvis to give it a slight elevation.
Picking the right kind of footwear 
It's time to retire the flat sandals and kohlapuri chappals you got for Rs 200 from Janpath. A change in footwear can help you get some relief from lower back pain. Sandals and flip-flops don't provide a lot of support. Now, you don't need to fully switch over to orthopaedic shoes either, unless your healthcare provider says so. Just something with cushioning and ideally shock absorption, and definitely hit pause on wearing those stilettos.
"Both high heels and shoes that are too flat can lead to pain in the knees because the body is trying to adjust its centre of gravity. When the knee is affected, the muscles on the side of the hips have to work harder to maintain your balance, which causes tightness and lower back pain," said physiotherapist Prachi Lotlikar, who's worked with the BCCI, when we spoke to her previously about how to find comfortable shoes.
We know, you're thinking we're about to suggest Crocs, and we get it, we were in the same disapproving boat not too long ago. But at this point, we're willing to make some fashion sacrifices. Now, you can find a pair of comfortable shoes that are pretty stylish too. We're team Birkenstock all the way (find more of our favourites here).
Set up an appropriate workspace, no matter how small
Not everyone is able to create a full working office at home. When you've got space constraints, kids running around and in-laws all under the same roof, it's difficult to find a spot for some peace and quiet. But if you're still working from home or in a hybrid work situation and can manage to create a corner for yourself, Jog says the ideal work table is one where once you place your laptop down, the top of the screen is at your eye level. This allows you to keep your neck neutral.
You'll want to look for an office-style chair (though they may not be the most aesthetically pleasing) to give you lumbar support, or alternatively get a lumbar pillow you can use on any chair around the house. If you're shopping for a chair, you want to try it out first. See that the height of the chair allows you to rest your forearms on the table at a 90-degree angle from your elbow, and has enough space for you to place your feet flat on the floor below you. If the chair is too high then add a little footstool or even an old box, anything you can prop your foot on.
If none of the above is possible and your only option is to work from your bedroom or living room sofa, then remember to take breaks. Give your eyes a rest from the screen, walk around the room a bit, and stretch out your back. You could even go a little jig to pep you up before getting back to work. The good news is that you can be rid of non-injury-related back pain. It just takes a bit of planning, some cobra poses and a good night's sleep on a medium-firm mattress.
A note of caution: This story is for educational purposes and contains inputs from experts and personal experiences. Please consult your healthcare provider if you're in crisis for a treatment plan that works for you.