I took the 'no phone while eating' challenge, and there's no going back
 Caution: Not to be read at lunchtime
I had just started toggling between my e-newspaper and Instagram notifications, dunked the first biscuit from my selection of Hide and Seek and Parle-G into my gigantic mug of coffee and ordered Alexa to hit my morning playlist, when I was told I had to evict all electronic devices from my dining room. The 'no phone while eating' command didn't come from some new-age life coach trying to hack my growth mindset, but my editor.
After a story appeared about a Japanese restaurant prohibiting customers from using smartphones to reduce the waiting time and enhance the overall meal experience, Team Tweak was raring to test out this theory, and I was chosen as the guinea pig.
Despite my initial complaints, I realised I wanted to try this 'no phone while eating' experiment for myself. Full disclosure: it boils my blood to see people hooked to their phones while talking to me when they have my complete, undivided attention —during mealtime or while just hanging out.
The 'no phone while eating' challenge had two parts: first, make plans with people IRL and force them into the anti-devices zone. Then, to come to terms with the fact that I'd have to drain my own social battery as opposed to my phone's for a change. For every meal, the entire week. No big deal for a social media junkie Gen Z kid, right?
Before diving into my personal 'no phone while eating' challenge, I sought out expert advice on what to expect. Psychologist Sakhi S. Harish says, "Eating is such a sensorial experience, that when we're distracted, we miss out on a lot. The use of smartphones during meals may possibly influence the number of ingested calories as we might not pay attention to what and how much we've eaten."
My first lunchtime sans gadgets meant making impromptu plans with a friend. We ventured out for a quick bite, turned off our mobile data to preempt our lack of self-control, and ended up chit-chatting (read: oversharing) past our lunchtime. There were times when I was itching to steal a deedar of my screen just to check the time, but luckily I never leave the house without a wristwatch. If not for this saving grace, I would've unlocked my phone and tumbled down the Instagram rabbit hole before I could stop myself. Is it too soon to say we're seeing growth already?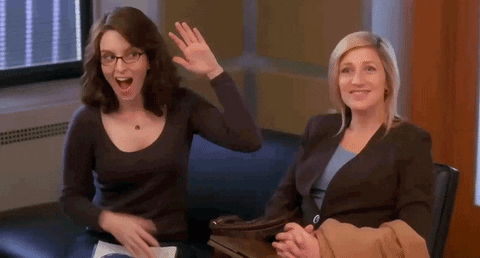 Come dinnertime, I lured some local British friends to my home with the only brahmastra every Indian knows – home-cooked food. While I've seen my Indian friends broadcasting snaps and maintaining streaks of their every meal, their British counterparts don't want to miss BeReal: an app that buzzes at any (any being the operative word) random time of day and requires you to post a quick, candid picture within seconds.
I wanted to see if my overdose of masala could trump BeReal. With baskets of naan slathered in ghee, jeera dal sold as dal tadka and gobhi aloo laid out, the only thing off the table was phones. My wannabe food blogger friend had a mini heart attack.
With our phones tucked away under my duvet, we ate our body weight, chortled at the silliest of jokes, ignored two calls and somehow, made it through the night without any devices. General feedback? Some said it was a waste they couldn't click pictures of the wonderful spread but overall, not having to look at tomorrow's work calendar, discuss how glossy a friend's friend's Insta life is, or worry about the week before it had even begun was a nice change.
Unsurprisingly, adding to my 'no phone while eating' wins was a lot harder when I was by myself.
I usually start my day by downing an espresso shot while getting a fix of the news. For an entire week, my morning coffee ritual changed to watching the sun escape a misty night sky from my terrace or being entertained by the building kids hopping into tiny boxes of stapoo.
Despite my best intentions, I did succumb twice when I just couldn't do without knowing how a leader has wronged us again or catching up on the Rocky Rani Ki Prem Kahani memes. The problem with being Miss Goody-goody is that I didn't need anybody to punish me for slipping up, the guilt kicked in on its own. That's when I realised this addiction was almost as hard to kick as smoking or sugar.
After 5 days, I can say the 'no phone while eating' challenge made me a keen observer, and I like having this superpower. I was aware of my surroundings and paying attention, not just to the food in front of me, which I began to appreciate in a new way, but also to my body and mind. It also helped anchor me in the moment. On a lunch date with a friend, I realised we were both lost in the present, not wanting to be found. I know it has been said a gazillion times before that we're slaves to our screens, but this no phone while eating experiment brought it alive for me. My will power was tested with every morsel. Yes, my will needs to be more powerful.
From now on, I'm sure I'll have a 'no phone on the dinner table' policy in my home. Convincing my dad to quit his endless scrolling of reels on full volume is a mammoth task, but seven days in, I'm sure he'll appreciate this change too.
Written by Poorvi Singhal