Representative photo: Pexels
Overtired? These sleep aids are the self-care your bedtime needs
Switching off, scented candles and the soothing baritone of Stephen Fry
They thought it was a ghost. Almost every night in the wee hours, they'd all hear muffled footsteps in the corridor. No one ever tried to chase this phantom down because they didn't want to be victims in Bhoot 3. We all know what happens when some brave schmuck goes out to investigate.
The 'ghost' was me pacing, midnight snacking, and blundering around trying to fall back asleep.
My terrible sleep pattern meant I took at least 1.5 hours to fall asleep, and woke up at least five times a night in spite of the haldi ka doodh, sugar-infested warm milk, and other homemade sleep aids I abused.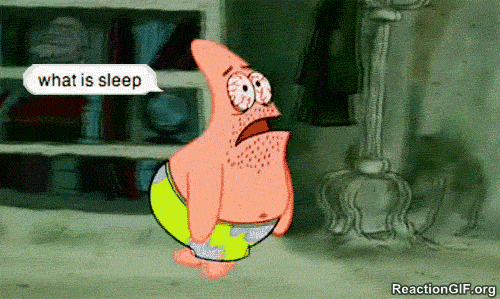 Irregular sleep patterns and difficulty falling asleep can be attributed to lifestyle choices, erratic schedules and medical conditions.
Step 1: Identify your cause — track your symptoms, consult a medical professional and if it's medical condition-related (sleep apnea, insomnia, restless legs syndrome and the like), follow their line of treatment.
If you're all clear, then your problems in bed could be lifestyle-related and the result of anxiety, underlying stress, over-stimulation at night, an uncomfortable bedroom or even, 'overtiredness'. In my case it was exhaustion and an over-dependence on tech.
According to an article in the Guardian, overtiredness keeps us awake at night. Ironic.
How overtiredness could be keeping you awake
Overtiredness is the state of being completely exhausted — the result of missing one night of shut-eye, or a chronic condition if your sleep patterns are disturbed over a longer period.
Symptoms include fatigue, nodding off during the day, slower reactions (bending down to pick up that fallen pen feels like you're in a slo-mo video), the inability to think clearly, among others, and could eventually lead to anxiety or depression.
According to this study, lack of sleep can actually make it harder for your body to identify sleepiness. Says Vik Veer, an ear, nose and throat consultant who specialises in sleep apnea, people in their 30s-40s are the most vulnerable — and it boils down to our "always-on" lifestyles.
We always knew responding to every DM, work email and PTA message, and balancing work with multiple girls' nights would eventually get to us — but it's now taking away those forty winks we so desperately need to stay functional. Talk about a vicious circle.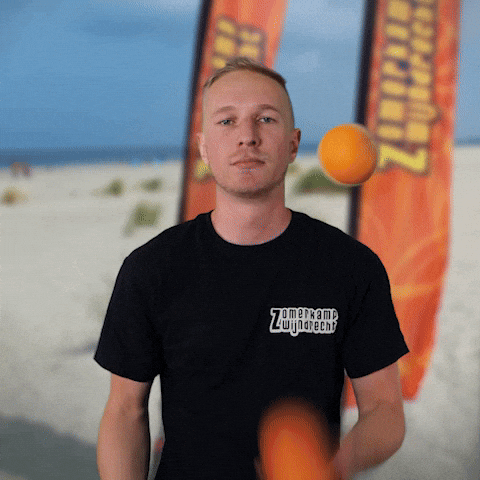 According to Nerina Ramlakhan, author of The Little Book of Sleep, our desire to squeeze the juice out of every hour pushes our brain into survival mode — it assumes that something bad is about to happen, ups the adrenaline and puts out an urgent call for sugary snacks to provide quick-release energy.
Over time, if your brain gets used to this and never takes a moment to pause and rest, it becomes harder and harder to fall asleep.

Luckily sleep aids are less painful than the evil godmother's poisonous spindle, and until CBD sleep aids become easily available, they're all we have.
Sleep aids to help you drift off to dreamland
Download and dream on
Harness the powers of the screen for good. Apps are some of the best sleep aids around, especially when you're on your damn phone anyway.
Calm: The app includes a range of problem-solution techniques — including sleep aids. From guided meditations, to sleep stories narrated by the likes of  Stephen Fry and Matthew McConaughey and relaxing music to help you drown out the chaos of your mind. Pick a light summer breeze to lull you into dreamland and go… Calm.com, paid app
Reflectly: This app takes a different route when it comes to helping — the intelligent journal asks you guided questions and prompts you to organise your thoughts about the day's going-ons.
The same thoughts that would keep you awake at night (should I have texted my boss "okay" instead of k?) are addressed head on, and you might clear your mind enough to fall asleep. Reflectly.com, Free, with in-app purchases
Pzizz: The app uses clinical research to create 'dreamscapes' — a sleep-optimised mix of music, voiceover, and sound effects that change each night. Use it to fall asleep at night, or as Joey said for, "the best nap ever". Pzizz.com, Free, with in-app purchases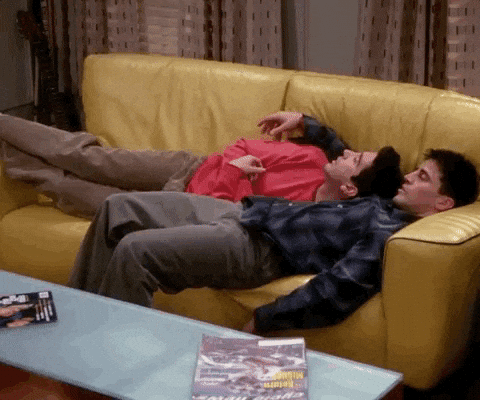 Slather, spray, sink into and smoulder
The world of sleep aids is a diverse one — aromatherapy via essential oils, pillow mists, candles and even body lotions helps lull you into a state of relaxation. Not to mention weighted blankets (that work better than sweaty spouses):
Himalaya Stress Relief Massage Oil: Winter cherry, known to be an anti-stress agent with a tranquillising effect combined with Indian tinospora (guduchi) that helps relieving body pain, country mallow or bala in Ayurveda (relieves nervous disorders) and antiseptic herb Indian madder come together for this oil — if you have someone to massage it in for you, you'll be drifting off before you can say good nigh… Himalayanwellness.in,  Rs 260
Forest Essentials Tranquil Sleep Gel Lavender, Vetiver & Grapefruit: Lavender is soothing, grapefruit reduces stress, vetiver is detoxifying and soothing — a combination of these ingredients applied on the temples and nape of the neck will help you unwind. Forestessentialsindia.com,  Rs 850
Kama Ayurveda Lavender Essential Oil: Lavender's calming and relaxing qualities make it the hero of sleep aids. As an essential oil to be used in a diffuser, it has a cooling energy and helps to soothe nerves, calm the spirit and relieve irritability. And it smells amazing. Kamaayurveda.com,  Rs 925
View this post on Instagram
Damessentials Mulberry silk pillowcase: The good news? Silk pillowcases can help keep your skin hydrated and control that frizz. The bad news is their connection to better sleep has still to be proven. They do help regulate temperature better than cotton, so that should help make bedtime more comfortable. Some 'beauty' sleep never hurt. Dameessentials.com,  Rs 5,549
Breathable sleepwear: According to the Alaska Sleep Clinic, you need to dress for the sleep that you want. "Wearing binding clothing at night can inhibit melatonin production — responsible for regulating your sleep cycles — and if your body's circadian rhythm is off balance, this could affect sleep quality."
Loose cotton fits, like the Tweak X Mint & Cotton pyjamas, are what you're looking for. The stylish embroidered shirts will allow you to roll out of bed and roll into your surprise morning meeting with your boss, with no one catching on. Rs 1,800
Weighted blanket: What could be better than falling asleep in your loved ones' arms? Falling asleep under the weight of something that isn't sweaty, or snores — 10 points to weighted blankets.
According to experts, the pressure from the extra weight mimics a therapeutic technique called deep pressure stimulation — you essentially feel swaddled, and protected which helps calm you down, and sleep better. Amazon.in, price on request
Candles: The most calming scents include:
Lavender: The sweet, soothing scent helps you calm down and relax
Neroli: The sweet and spicy aroma is known to alleviate stress and improve your mood
Sandalwood: Rich, woody and earthy, the scent is associated with relaxation and research connects it with having sedative qualities, and increasing amounts of non-REM sleep. Bombayperfumery.com; Goodearth.in; Veedaa Candles at Nykaa
Stir, and zzzzzz
Homemade remedies that can be whipped up before bed — adding this layer to your night-time routine could also help signalling to your body that you're ready to calm down.
Golden milk: Nutritionist Anupama Menon recommends you "Mix haldi with water, boil it down a bit, add two-three tbsp of coconut oil, and store it in a glass jar. Add about a tsp of this to your warm milk every night. It helps you calm down, so you can sleep sleep better. Turmeric contains curcumin which helps to eliminate toxins from your system."
Chamomile-lavender tea: Chamomile has long been known for its sedative qualities, and its effects may be attributed to an antioxidant it contains called apigenin — that binds to specific receptors in your brain that may decrease anxiety and initiate sleep. Paired with lavender, you're getting a double dose of relaxation.
Cherry juice: While this not only sounds delicious, sweet and tart cherries are associated with improved sleep quality, because they're a natural source of the hormone melatonin, that regulates the sleep-wake cycle.
Best practices to help you sleep better
Who would have thought that one day that eternally sleepy teenager and self-proclaimed nap god might have trouble falling asleep? If hearing your partner snore into snooze town, while you stare at the insides of your skull is getting your goat, try adopting these habits:
Blue light exposure and devilish screens interfere with sleep — wear glasses that block this light, install apps on your phones and laptops (f.lux) that block blue light — and yup do the impossible: don't watch TV or stare at your phone two hours before bed.  I mean you could just read the 787 books gathering dust on your bookshelf.
Don't ingest caffeine at least three-four hours before bed. It tends to do what it proclaims — i.e keep you awake.
If you're lucky enough to have nap time in the day (cue jealous emoji), restrain yourself from giving in. Just think of it as delayed gratification.
Ensure your sleeping space is comfortable (soft mattress, cotton linens), temperature is suitable and dim the lights a couple of hours before bed.
Steer clear of adrenaline-pumping activities in the evening — switch to morning workouts to kickstart the day.