Representative photo: Anushka Sharma / Facebook
Taking a sabbatical is an act of self-love. Here's how to do it right
When 'we were on a break' is a valid answer
Like the ant in Aesop's Fable, I work diligently, cautiously and excruciating routinely. I'm not storing for winter (though my hips might be). In pursuit of career success, financial security and personal happiness, I've never experienced that urban utopia called a sabbatical.
I love my job, but after 8 years of work, and the years of schooling that came before it, days blur into one and only Friday glows as a beacon of hope.
Turns out mega famous, super rich, successful actor Anushka Sharma and I have this burnout feeling in common.
In an interview with Grazia India, the actor who hasn't been seen in a film since 2018's Zero says, "I was on auto pilot, and it got exhausting. There was a period when I was shooting two films simultaneously."
"I made choices that weren't necessarily healthy. There's never a good time to step away from creative opportunities, but I needed to grow and I needed to challenge myself in a different way."
Sharma has the privilege of turning down gainful employment, but if you identify with a permanently exhausted pigeon, you're probably struggling to enjoy the benefits of your hard work.
A sabbatical is a healthy way to disconnect from brain drain, and recharge before you reboot.
We talked to people who have taken the plunge, and an HR professional, to put your fears of being unemployable, post-sabbatical, to rest.
When is the best time to take a sabbatical?
Shweta Shetty-Rathod, founder and principal consultant at BlueJay Executive Search & Recruitment Services says that a 'break in your career' that exceeds a month, qualifies as a sabbatical.
While the most common reasons range from getting married and maternity leave to mental health,  even travel has become a major reason.
For 27 year-old PR consultant Pooja Mehta, a sabbatical was unavoidable because long hours at work meant she couldn't really plan her impending wedding the way she wanted to.
It was only when she took time away from the job she loved that she realised she was burnt out.
Says Mehta, "I did not even have the energy to go to the gym, or even to remember to eat. I had forgotten what I was like before I started working because it became my identity."
She spent eight months getting into a different kind of routine  — yoga and dance class, the gym, cooking and realising she wanted to start her own business (which she launched earlier this year).
For 32-year-old chartered accountant Shubhra Mukherjee: "I was bored of my job because I was being under-utilised. I also wanted to focus on my health which went for a toss because of my sedentary lifestyle and long commute to work."
Journalist Anamika Butalia's post-wedding break turned into a six-year sabbatical.
The thirty-five year old explains, "I'd achieved a fair bit in my career and saved some money, so what was meant to last about six months ended up becoming six years."
"The comfort of being able to refuse work that didn't pay well or wasn't palatable became addictive. I travelled a fair bit and freelanced during the time. I'd recommend a sabbatical even to those who aren't feeling overwhelmed yet."
If you find yourself breathless with professional commitments, plugged into emails when on holiday, with a personal life as invisible as Anil Kapoor in Mr India, it might be time to take a step back.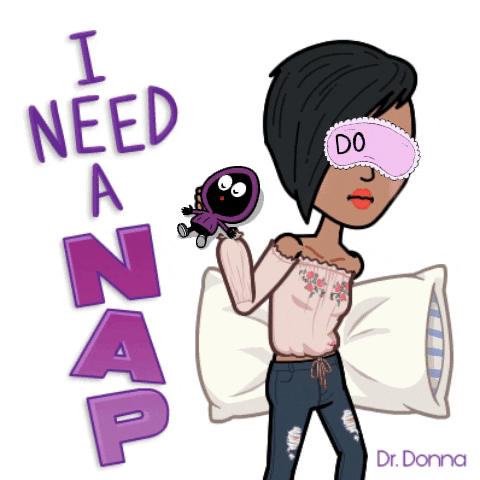 A sabbatical is just what your body, mind and soul needs
Advises Mehta, "One of my biggest learnings was that no matter how stressful work is, you have to find that a few hours of time, every single day, for something you love other than your job."
Now, Mukherjee consults with her previous employers, while Butalia is back to full-time work.
HR professional Shetty-Rathod advises those who have taken a sabbatical to never undersell themselves.
"You still have the years of work experience, and even on sabbatical, you're not going to switch off your brain — if you travel, you're going to learn something new life skill or language. You might pick up hobbies, or just realign yourself. It's quite beneficial."
How a prospective employer views sabbatical
Despite the prospect of travelling and making time for #yogaeverydamnday, money and that awkward gap on your CV might be holding you back.
As a recruiter, Shetty-Rathod says that the reason for taking a sabbatical is crucial. She advises people with less than three years of experience to avoid taking a break so soon. For someone with over eight years of experience, it's understandable.
While the duration and nature of sabbaticals are subjective to your profession, Shweta advises you stay in touch with new advancements in your field.
Sabbaticals also mean companies, and recruiters will try to employ you at the salary you had pre-break.
She explains, "I placed a very senior person in one of the top media agencies, but because he had been on a three-month break, he agreed to join at his old salary."
So, take a break to travel, catch up on your sleep, learn to ride a bike, or even just spend some time alone. The world won't stop spinning.
But you finally might.
HR consultant Shetty-Rathod on what you need to know before you take a sabbatical:
A sabbatical after a career of 8-10 years is understandable, but 2-3 years is too soon for a career break unless you're looking to change career paths.
If you want to resume work in your field after taking a sabbatical, ensure you stay abreast of new developments. Networking, attending seminars and events is crucial even when you're on a break.
If you intend to switch fields, ensure you acquire some experience first. Sign up for courses and reach out to professionals from the field to prepare yourself.
Like Shetty-Rathod said, being on sabbatical doesn't mean switching off your brain. Use the time to learn a new skill, a new language, or improve your current skill set, so when you return to work you're able to bring something new to the table (and have better negotiation power).