Photo: Clarisse Meyer/Unsplash
The trick to having a great day, according to science
Making a Not-to-do list is right up there
"How we spend our days is, of course, how we spend our lives," wrote American author Annie Dillard in her book The Writing Life. These words, I assume, were penned down to inspire the reader. To jolt them out of the comfort of having settled for the familiar, and mundane. To put them face to face with how while they went about their days mechanically, waiting for life to start, it had, in fact, already started, and was passing them by. Probably in the hope to inspire them to spring out of bed, and say "I am going to take on the world, today, and every day."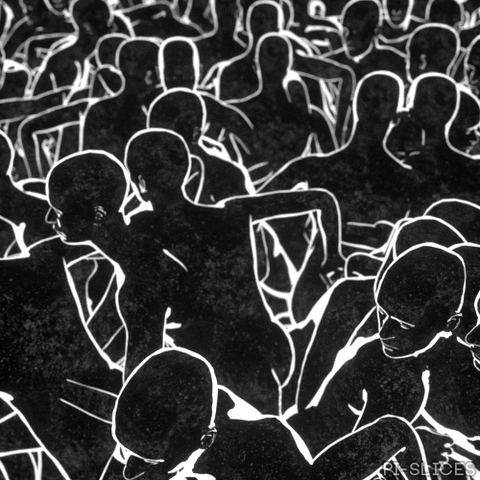 These words came at me with the force of a labrador greeting you at the door, and knocked the wind out of me.
It was as if I was looking at my life from someone else's eyes – a 26 year old who hadn't worked out a day in the last two years, was eating junk five days a week, and couldn't remember the last time she had a great day.
First, I followed my therapist's advice to no longer dismiss my emotions, and allowed myself to feel – sadness, anger, and sheer panic. When my brain felt a little less noisy, I tried to understand why I couldn't remember.
Before you think I am a problem solver, out to overcome all challenges that come my way, let me come clean. I was just procrastinating, and distracting myself from a fast approaching deadline.
But I guess procrastination isn't always unproductive. I began noting down possible reasons that were coming in the way of me having a great day.
The answer was simpler, and way less profound than I'd have liked it to be – I was doing nothing to work towards it.
I'd massage my head with the soot-coloured concoction my mother made if I felt like I was losing too much hair. I'd google how to get burnt rice off the pan, after I'd left it to boil and forgotten about it. But when I was having a bad day, or even an okay-ish day, I'd just sit on my behind, and wait for it to magically become better. And if it didn't, I'd snort and say "Today sucked" before plonking onto the bed with a tub of double chocolate chip ice cream.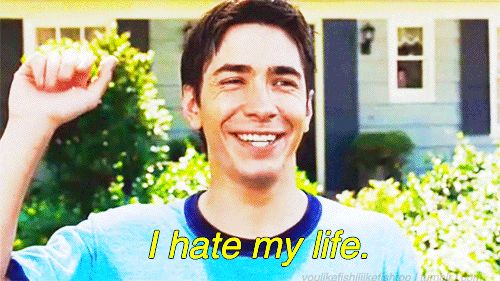 Why do we think that we have no control over the way our day is going, even though it is just made up of activities that we choose to engage in? Activities that we have complete control over.
Maybe because it's easier to look up at the sky and scream profanities instead of actually doing anything. "Whether you call it projection, denial, or displacement, blame helps you preserve your sense of self-esteem by avoiding awareness of your own flaws or failings," explains Susan Krauss Whitbourne, professor emerita of psychological and brain sciences at the University of Massachusetts Amherst.
But is it worth looking back, 20 years down the line, and realising that all your bad days have piled up to result in a not-so-great life?
I don't need you to answer that.
Because the past year has wrung our life clean of all the optimism we had in store, it's time to fight back, with scientifically backed ways that guarantee having a great day.
The formula to having a great day
Set intentions
When you're thinking of redecorating your home, suddenly all you notice in your friends' Instagram photos is  their four-poster bed in the background, the upholstery of the chair they're posing on or their quirky wall gallery that "just brings the room to life."
It is human nature to notice something that has been playing on your mind, the scientific term being selective attention.
Selective attention also plays out in determining how our day-to-day activities pan out. For instance, if you attend a friend's birthday having decided that you will not have a good time, then all you notice are the things that align with your expectations (the cake had too much frosting, the music was rubbish), ignoring aspects that you might have actually enjoyed.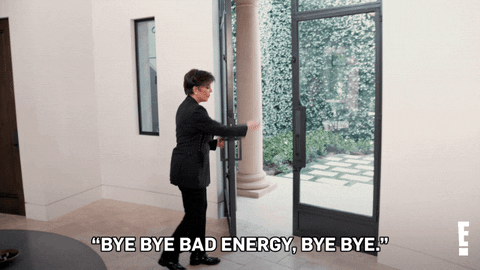 British author, economist and executive coach Caroline Webb, in her book How To Have A Good Day, encourages readers to notice the positives by setting the right intentions at the beginning of your day.
Ask yourself "What really matters most in making this a success?" at the beginning of the day, and each task. What is the one thing that can make or break today, and how can you approach it positively.
When you feel the negative thoughts creeping in, ask yourself "Do these attitudes and assumptions help me achieve my real aim, and if not, can I set them aside for now?" Are the fears, concerns, or underlying negativity helping you in any way, if not, then stop entertaining that emotion or thought.
When you're struggling to set intentions, ask yourself "Given my real priorities, where should I focus my attention? What do I most want to look out for?" Chart out your day so that the thing that matters to you the most is given most attention – "Given I have only four hours to do everything, what needs my attention first?"
Make a not-to-do list
We all make to-do lists. Once you're done with yours, attempt the more satisfying (and realistic) not-to-do list. Here, add a few things that often derail you from accomplishing what's on your to-do list. This helps set realistic goals and keeps you from getting overwhelmed.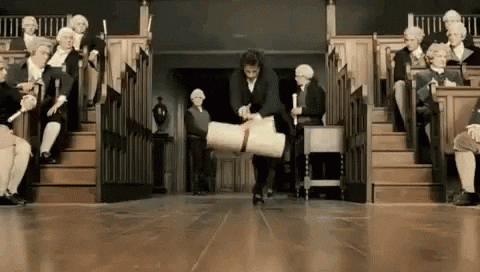 "Once you accept that you have more to do than time to do it all, that is actually liberating. This realisation forces you to acknowledge there are lower priority items that you will likely never complete. Delete those non-essentials, put them on your not-to-do list, and commit to letting them go. This will prevent you from wasting precious time continually re-evaluating whether you might get to them that could be better invested in actually completing your work," writes management consultant, and executive coach Allison Rimm for the Harvard Business Review.
If you have a deadline to meet, add "I will not clean the sock drawer to buy time, again" to the list, along with "I will stop scrolling through Instagram mindlessly", and "I will not take more than two snack breaks."
Reducing the number of things on your to-do list, by transferring them to your not-to-do list can also help keep you from encountering a phenomenon called choice paralysis, which refers to an inability to choose and prioritise.
Kickstart your day with some OJ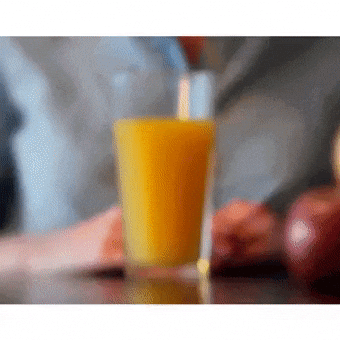 Orange should be the new black (coffee).
Instead of pouring yourself a steaming cuppa, squeeze some fresh orange juice, a delicious step in the direction of having a great day.
Orange juice is loaded with vitamin B6 and folic acid, both of which are deficiencies commonly found in people suffering from depression. Which makes orange juice a mood uplifter.
And on mornings when you're running especially late, and have no time for orange juice, even a whiff of orange might do the trick. A study recorded that the smell of orange essential oil reduced respondents' anxiety levels, and the calming effect remained for an extended period of time.
Give decision making a rest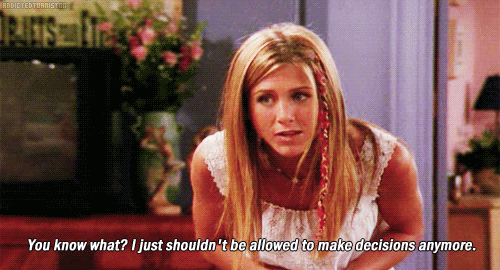 From choosing which pyjama bottoms to wear with the formal top for a Zoom meeting, to considering if the full stop at the end of a text message sounds too stand-offish, our days are filled with endless-decisions. This could also be the reason why they aren't all that great.
Making decision after decision can take a toll on the brain, and lead to a psychological phenomenon called decision fatigue. The burden of making choices can add to emotional and mental stress. "Searching for answers can turn a simple decision tree into a maze of stress and burden," explains Tonya Hansel, PhD, director of the doctorate of social work at Tulane University. One of the most successful proponents of this philosophy is Barack Obama, who explained in an interview, "I'm trying to pare down decisions. I don't want to make decisions about what I'm eating or wearing. Because I have too many other decisions to make."
To keep yourself from going down this rabbit hole, ask yourself two questions before making a decision – "Does this decision impact me greatly?" and "Do I feel strongly about which way this particular situation goes?" If your answer to both these questions is no, then, you don't waste your time.
Plan a trip
Before you come at me with flaming torches, asking how I could even mention the T-word during a pandemic, I would like to clarify that all I said was plan a trip, and not actually go on one.
Studies show that just planning a trip pumps you with enough happy hormones to ensure that you have a great day. So, all the hours you spent in school, planning fruitless trips to Goa, weren't a waste after all.
Research suggests that anticipation of a vacation can boost happiness for up to eight weeks.
Shut out all the haters who've sniggered at you for planning post-pandemic trips, and plan away to glory. A girl can dream.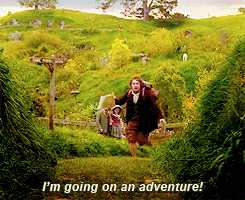 Work in a workout
We know you know this one already. We also know that you haven't worked out today. And holding a cup of coffee in each hand doesn't count as weight training.
Let the burn help you have a great day. And no, it doesn't have to be an HIIT session that leaves you dizzy, and makes your arms feel like jelly. It could be something as simple as going up and down the flight of stairs in your building.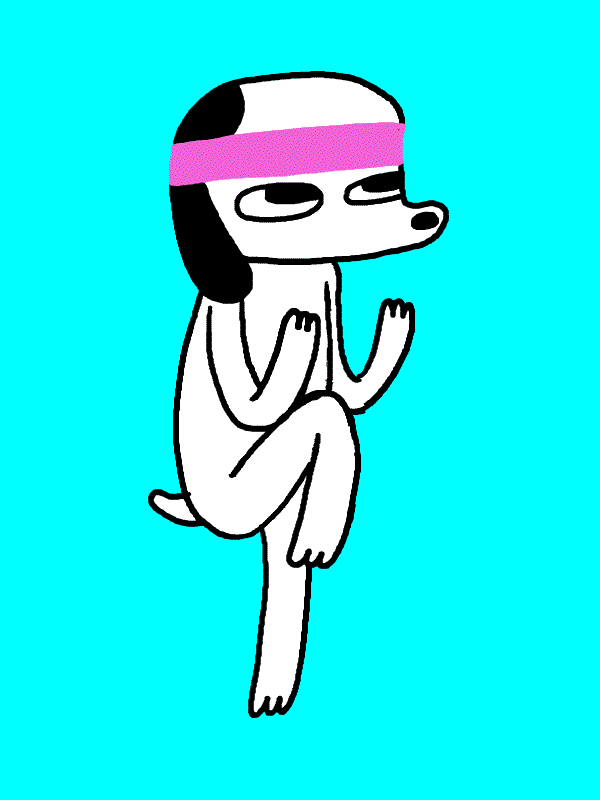 Exercise is a proven mood booster, and helps people work through depression, stress, and anxiety. It increases the production of endorphins or the feel-good hormones, and increases brain sensitivity towards hormones like serotonin and norepinephrine, which relieve feelings of depression.
Don't make this activity counter-productive by stressing about what workout to pick because you're not sure of your fitness level. Use energy coach Urmi Kothari's hack to make life simpler – "Hold a plank for 30 seconds and if that's tough or moderately challenging, you are a beginner. As for intermediates, try running five kilometres in 30 minutes or less. If that's moderately challenging then you are at an intermediate level. And at this level, you should be able to easily hold a 60-second plank."
Celebrate small wins
It's not just your angry cat who deserves treats.
Let every task ticked off your list be acknowledged with a full blown celebration, complete with a present from you to you.
And how will this ensure you have a great day?
It is scientifically proven that receiving a reward results in your body secreting dopamine, which leads to you feeling a sense of pleasure, the same way you do when you feel love, have sex, gamble, and even smoke.
"When we give ourselves treats, we feel energised, cared for, and contented, which boosts our self-command — and self-command helps us maintain our healthy habits," writes author Gretchen Rubin in her bestseller Better Than Before, effectively illustrating how rewarding ourselves doesn't just ensure we feel momentary happiness, but also receive positive validation for getting something off our lists, which encourages us to keep at it.