Photo courtesy Suman Agarwal
Thyroid weights for no one
Nutritionist Suman Agarwal on how to keep fluctuations under control
As if the consistent lethargy, racing heartbeat, sweating and high cholesterol levels weren't bad enough —  you'll also be dealing with thyroid related weight fluctuations and hair loss. When it rains, it does pour.
Celebrity nutritionist and founder of Self Care, Suman Agarwal gives you a few key pointers and the yoga asanas that help those suffering from thyroid disorders. Because yoga really does have a solution for everything.
The game plan
Says Agarwal, 'The side effects of thyroid are weight gain (hypothyroidism), constipation, dry hair, low mood and digestion slowing down. The first thing you need to do is seek medical help— you can't solve this on your own. Thyroid levels are associated with low iron and B12 in your blood, so once those two are corrected, sometimes thyroid levels tend to improve."
She adds that handling thyroid related weight gain is a three-pronged approach that includes medication, exercise and minute corrections in your diet. "People sometimes think that if your TSH levels are ok, you're good but we have observed that even the TSH levels which are fine could be making you gain weight — the ideal level of TSH is 1 to 2.5. So take medication and stabilise your TSH so that the efforts you're making towards weight loss will actually yield results."
Beyond medication, Agarwal advises people facing thyroid related weight gain to avoid soya-based food, peanuts and bajra. She says, "We are not very strict about removing cauliflower. You can't really avoid so many foods, just avoid soya bean and peanuts as they might contribute to higher TSH levels and you'll gain weight. Workouts on the other hand, are designed around people's individual body shapes and health issues, not specifically thyroid, so each person will have to find a different workout that suits them."
For those diagnosed with hyperthyroidism, Agarwal cautions that medication is key as you're susceptible to heart disorders. You should also get a thyroid scan to check for thyroiditis, and in terms of nutrition, she recommends cutting out all Goitrogens – soy, millets and the like, peanuts and cruciferous vegetables. And start looking for those dumbbells, because you're going to have to start weight training.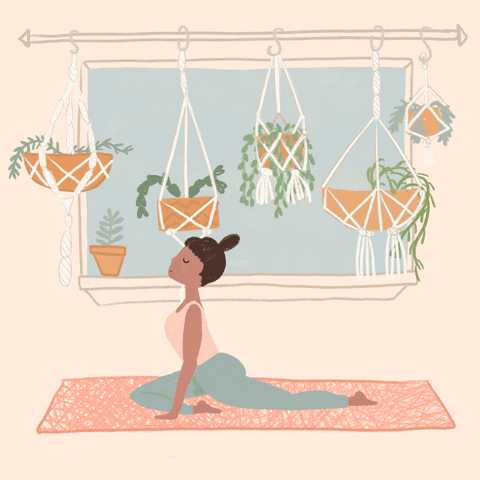 Yoga-n do it
Yoga moves to help fight the symptoms of thyroid related weight and improve your overall health.
Bhujangasana: The cobra pose gently stimulates the neck and throat region, thereby increasing thyroid functioning — great for those suffering from hypothyroidism.
Matsyasana: The fish pose stretches your neck, stimulating the thyroid glands. It's great for healing symptoms of thyroid patients, to lower stress levels and reduce stiffness of muscles and joints.
Marjariasana: The fluid motion in Cat-Cow pose is believed to stimulate your thyroid — it involves neck movement, which also works on the throat chakra.
Sarvangasana: B. K. S. Iyengar champions the shoulder stand as a way to balance the thyroid, because it employs a chin lock — it also exerts pressure on the thyroid gland and helps in improving blood circulation and squeezing stagnant secretion.