Representative photo: Pexels
Why do I pee a little every time I cough?
The 'shameful' secret many women silently suffer with
Sreya M never thought she'd have to worry about urinary incontinence. She wasn't a mom. Urinary incontinence is something she thought happened to either pregnant women or the elderly. "At first I thought it was just some irregular vaginal discharge. I'd empty my bladder, but still, when I'd get up from the toilet, having washed and wiped thinking I was all done, a few seconds later I'd feel the wetness."
She silently suffered for over two months. Stocking up on panty liners and carrying extra underwear in her bag when she left the house. "I hate going to the gynaecologist, I've had some bad experiences. I was also embarrassed," she says.
She started spending an extra few minutes sitting on the pot after she was done peeing to make sure her bladder was empty. Somehow, it still happened. Tired of constantly changing panty liners, she finally booked an appointment with a professional. Turns out it was a common urinary tract infection (UTI). "I could have treated this so easily. I don't know why I avoided it for so long." 
A little trickle when you cough. Slight dribble when you go too deep during your squats set. You feel the sudden urge to pee and aren't able to hold it in long enough to make it to the bathroom. Panty liners become your new favourite accessory, but for the sake of the environment and your health, we need to talk about urinary incontinence. 
"It's very common for the elderly people or during pregnancy. But it can happen to anyone. There is a shame surrounding this condition, but it indicates a larger problem that should be addressed before it gets worse," says urogynecologist Dr Simone Chaddha. 
Urinary incontinence is a symptom, not a condition
If you're repeatedly losing bladder control, Chaddha says to take it as our body's signal for the fact that something is wrong.
Surveys show that 30% – 40% of women deal with urinary incontinence. Most of them never seek medical treatment.
Identifying the reason for urinary incontinence with a doctor will help create a treatment plan. Chaddha says you should also take into consideration any medications you are on which could be causing it to happen, such as muscle relaxants.
Stress incontinence
Pressure on your bladder, or stress, causes urine to leak. This happens mostly when you have weak pelvic floor muscles.
Vanshika Gupta-Adukia, pregnancy specialist, founder of Therhappy and pelvic floor physiotherapist, asks you to picture your pelvic floor muscles like a hammock. The hammock is tied properly to two poles and the weight on it isn't significant so it retains its shape and elasticity. The minute you start putting more weight on that hammock, you're going to see it sagging down towards the floor.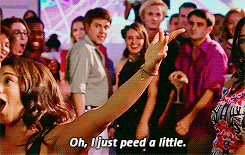 "The pelvic floor is tied between two ends of your pelvic bones and the more load or pressure on it, the more stress it's going to take," explains Gupta-Adukia.
Stress urinary incontinence can happen with menopause where the drop of oestrogen can weaken the bladder and pelvic floor muscles. During pregnancy, there's added pressure on the bladder and it's further pushed to the limits after natural childbirth. "Simple movements and activities like running, sneezing, coughing, laughing and even getting up too quickly can cause a trickle of urine to escape the bladder," says Chaddha.
Overflow incontinence
No matter how strong the urge is to let things flow, only a little comes out. Then, when you least expect it, the need to go to the loo hits you hard, but you can't hold it and feel the leak.
Overflow incontinence is a lot more common in men who are facing prostate issues. It can also result from a damaged urinary bladder or a block in the urethra. In this case, your bladder isn't able to hold onto the urine that's being made, and is unable to empty itself, causing a constant dribble to occur.
Urge incontinence
'Urge' is the keyword here, one that you are unable to control. You're overcome with a sudden need to relieve yourself. You're rushing to the loo at PT Usha speed but your bladder uncontrollably spasms and starts to release before you can manage to pull your pants down.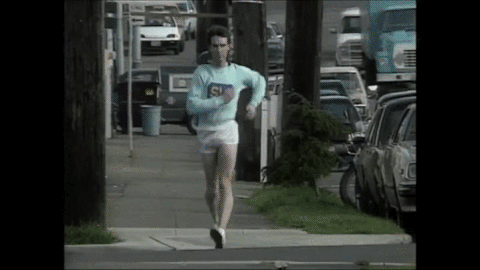 This is the second most common type of urinary incontinence in women, after stress. "The lack of bladder control here could be caused by muscle inflammation, UTIs, bladder stones, nerve damage. It could also be a symptom of a neurological condition," says Chaddha.
She adds that in her practice, for people who haven't given birth, the cause of urinary incontinence is most commonly a vaginal or urinary tract infection. "People are apprehensive of seeing gynaecologists. They avoid treatment, thinking it will clear up on its own. But it can spread, and then incontinence can happen."
She urges people to get themselves checked out because untreated UTIs can turn into a full-blown kidney infection.
Total incontinence
Compared to the others, this is a lot less common, says Chaddha. Total incontinence refers to the inability of the bladder to store urine, caused by anatomical birth defects, fistulas or an injury to the spine or urinary system.
The sooner you start treatment, the faster you'll get relief
Urinary incontinence can take a serious toll on your personal life and mental health. "People will often withdraw from social situations with anxiety because they feel they may lose control of their bladder. It is embarrassing for people," says Chaddha. More seriously, the constant wetness against sensitive vaginal skin can trigger rashes and, skin infections, and also increase the risk of repeatedly catching UTIs.
A treatment plan will be created with a medical professional based on the type and extent of urinary incontinence you're experiencing. Serious cases would require bladder controlling medications and medical devices such as urethral inserts, even botox, but most cases can be treated with physical therapies like bladder training and pelvic floor exercises.
Bladder training includes creating a timed schedule to go to the loo, and is best left to the experts to discuss with you. What you can try is doing pelvic floor exercises or Kegels at home.
Pelvic floor exercises for beginners
This first step towards strengthening our pelvic floor muscles, which Gupta-Adukia says women of all ages should do, is identifying the muscles. There are two ways you can do this:
1. Imagine you have to pee but there's no washroom around. What do you do to hold it? You clench. You feel the muscles contracting. That distinct squeeze and lift—those are our pelvic floor muscles working.
2. Next time you go to the washroom and you're urinating, stop mid-flow. "The muscles you're using are the ones you're going to engage when you're performing your pelvic floor exercises,"
says Gupta-Adukia
. She cautions that this should not be done as part of the routine. This is purely to identify the muscles. A stagnation in urination can have negative results, even UTIs.
Exercise #1
Pulses – Sit in a comfortable position. You can even lie down. Remember the muscles we previously identified? You contract, hold for a second and release. This is something we can easily do a couple of times during the day. Gupta-Adukia says to start with 15 counts and work your way up.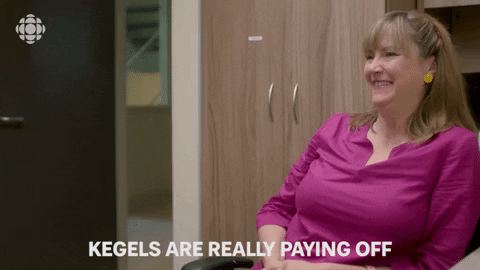 Exercise #2
Contract and hold – In this exercise, you contract your muscles and hold it for 2-3 counts and then release them. This can be done 10 times in a row, and the exercise can be done 3-4 times in a day.
"For any exercise, it's crucial to keep in the mind the intensity at which you're contracting. At which count does the intensity of the contraction start dipping? That count is your fatigue point. It can be as early as 7 or high as 20-30. For every individual it varies, the number of counts don't indicate how weak or strong your pelvic floor is," says Gupta-Adukia.
"If you drop at count 15, don't look at trying 20 or 25 right away. Do sets of 15 counts. After a week, if you realise you can do it till 20 and your intensity remains the same, that means you've progressed. That is your self-progress check method," says Gupta-Adukia.
The great thing about pelvic floor exercises is that you can pretty much do it anywhere at any time. Nobody knows what's going on. There is no special equipment (other than what nature gave us), attire or space requirements.
A note of caution: This story contains inputs from trained medical professionals and is for educational purposes. Please contact your healthcare provider to find a treatment plan that works best for your needs. Some kind citizens have put together a crowdsourced list of non-judgemental gynaecologists across the country, read it here.