Representative photo: Ava Sol/Unsplash
What's all the fuss about probiotics anyway?
Gut issues, be gone
Raise your hands if you've ever tried to make kombucha at home in an attempt to harness its probiotic superpowers based on the health and nutrition articles you've read. Now raise your hands if your fermented concoction tastes more like sewer water. Over the last few years, 'probiotics' is a buzzword thrown around in nutrition circles more frequently than Sima from Mumbai says 'the girl must be flexible'.
But what are probiotics? Why are they so important to gut health? What are the most probiotic-rich foods, and can everyone have them, regardless of chronic health problems?
Nutritionist Suman Agarwal, founder of Selfcare, shows us exactly where these gut-cleansing microbes will take us.
Why is everyone so obsessed with probiotics?
Trillions of bacteria live happily in our bodies, and while the most beneficial microbes are those that live in your gut, especially in your large intestine, you have several locations in and on your body that host good microbes (mouth, vagina, urinary tract, skin and lungs).
The term "gut microbe" refers specifically to the microorganisms living in your intestines and having a wide variety of these good bacteria in your gut can enhance your immune system.
Says Agarwal,"Probiotics are the bacteria which are good for you, they are present in your gut and we also get them from other foods like yoghurt, Yakult, fermented foods like idli, kimchi. They help in nutrient absorption and keep the body fit by restoring the healthy gut microbes. They also prevent stomach issues like diarrhoea and constipation. "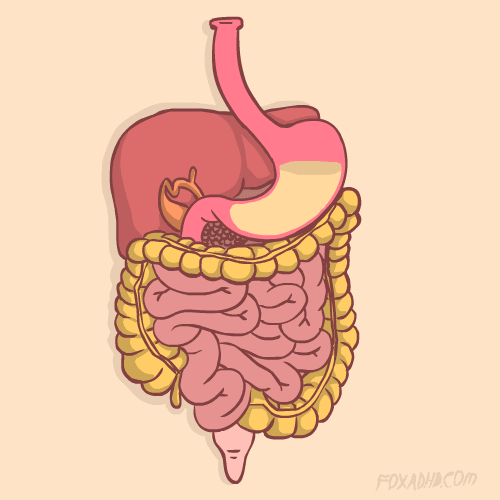 But trouble could ensue through when the balance is thrown off — either through chronic health issues, lifestyle habits, or even when you 'accidentally' OD on gobi manchurian to battle lockdown mood swings.
Cue the diarrhoea, constipation, outbreaks of Irritable Bowel Syndrome (IBS). That's when probiotics swoop in to save the day, through intake of probiotic supplements or an increase in consumption of probiotic-rich foods.
According to nutritionist Anupama Menon, an unhealthy gut affects more than just your digestion and could cause mental health issues like depression and anxiety and affect your mood and even sleep patterns.
And a Harvard Medical School study pointed out that they can reduce high cholesterol levels and also prevent skin diseases including eczema, atopic dermatitis and acne.
Now we know why everyone's more obsessed with probiotics than teenagers are with PUBG — we need them to survive.
Agarwal recommends probiotics for clients with Leaky Gut Syndrome, GERD (Gastroesophageal Reflux Disease) and for those with low iron levels. They're also given to those who are getting off a dose of antibiotics, as antibiotics flush out the beneficial microbes from gut.
But watch out for allergic reactions.
"Common side effects are bloating and gas when taken for few days but after that, the body gets used to it," she explains.
"Some research has shown that probiotics have amines, a substance that can excite the central nervous system and may cause headaches."
It's always better to consult a doctor before OD-ing on the kombucha or self-diagnosing supplements.
The most probiotic-rich foods
According to Menon, we need to slow down and live like we did in the '50s, or at least simpler times.
"Things you have learnt as a child but forgotten as an adult, like adding simple pickles to your diet, and making things like Beet Kvass that contain probiotic bacteria."
Consuming fermented food (yoghurt and pickles) and drinks packed with probiotic-rich bacteria — kombucha, kefir and buttermilk —and the like is a good place to start.
Suman Agarwal's Mock Mayo Sandwich — give the kombucha a break with this sandwich
Ingredients (Makes 4 sandwiches)
8 slices whole-wheat or white bread (4"x 4")
4 cups fat-free curd, made from 800 ml fat-free milk (0–0.8% fat)
½ cup carrots, grated
1 medium capsicum, chopped finely
4 tsp powdered sugar
2 tsp mustard seeds
¼ cup curry leaves
½ tsp red chilli powder
Salt as per taste
1½ tbsp oil
2 tsp butter
Directions
Hang the curd in a muslin cloth for one and a half hours. Remove from cloth and transfer to a bowl.
Add the carrots, capsicum, salt and sugar; mix well and set aside.
Heat oil; add 1 tsp mustard seeds. Once seeds begin to splutter, add half of the curry leaves. Remove from heat and add red chilli powder.
Add this to the curd mixture.
Divide the curd mixture into 4 equal portions.
Evenly spread one portion between 2 slices of bread. Apply some butter on both the outer sides of the sandwich.
Heat a tava (flat pan) and sprinkle 1 tsp mustard seeds and the remaining curry leaves on it.
Then grill each sandwich on the tava over the curry leaves and mustard seeds till golden brown on each side.
*Make it Jain – Replace ½ cup carrots with ½ cup cabbage.
Recipe courtesy: Suman Agarwal/Unjunked
Homemade Beet Kvass


Ingredients
2-4 beets
¼ cup whey (or juice from sauerkraut)
1 tbsp sea salt (or Himalayan salt)
filtered water
Directions
Wash the beets and peel if not organic or leave skin on if organic
Chop the beets in to small cubes, but don't grate.
Place the beets in the bottom of a half gallon glass jar
Add the whey/sauerkraut juice and salt. If you don't want to use whey or sauerkraut juice, you can double the salt instead, though it may take longer to ferment.
Fill the jar the rest of the way with filtered water.
Cover with a towel or cheesecloth and leave on the counter at room temperature for 2 days to ferment.
Transfer to refrigerator and consume as desired.
Recipe: Wellnessmama.com