Representative photo: Sam Lion/Pexels
Why is there activated charcoal in everything?
Sifting through the facts and myths with experts
Last year, Valentino put hot pink in the spotlight. The fashion trend seeped into the imagery of beauty brands, pop culture, art direction and marketing campaigns. The frenzy with which the colour popped up across social media feeds is no surprise to Meryl Streep fans. Her character Miranda Priestly's explanation about how colours become so iconic in the first place from The Devil Wears Prada still has us in a chokehold.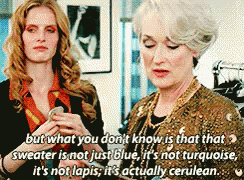 While colour trends come and go (yes, even cerulean), and Pantone throws a new one at us every year, one shade of black will forever be a hot seller in every product we use.
Infused into face masks, stuffed into supplements and detox drinks, sheet masks and nose strips, and even infused into toothpaste and toothbrushes. Sometimes it's available to buy in bulk in straight-up powder form. We're talking about activated charcoal. The much-lauded ingredient has numerous benefits, ranging from sucking out impurities deep in the skin and killing acne-causing bacteria to ridding the scalp of debris, removing teeth discolouration, putting a plug in flatulence, and detoxifying our gut.
We can't help it. The colour has its draw. Colour psychology researchers propose that there's a preference for the colour black because it symbolises strength, mystery, and power. The black of activated charcoal also has an allure in the beauty and wellness space. Of course, we'd be lying if we said we didn't hit the like button on pictures of 'goth' ice creams, burgers, and pav bhaji.
But with all the new products that tout the virtues of this magic powder, you start to wonder why activated charcoal needs to be in everything.
What is activated charcoal?
Charcoal is carbon soot made from the burning of any carbon-based matter. It could be plants, coconut husks, walnut shells, wood, or more. It turns into activated charcoal when treated with oxygen at very high temperatures to make it porous, explains Priyanka Lulla, a clinical dietician at Sir HN Reliance Foundation Hospital. "This treatment changes its internal structure, reducing the size of its pores and increasing its surface area."
Think of it as a weirdly jagged, sticky sponge with a lot of holes. Estimates have been made about its immense surface area, ranging from 950 to 2000 m2 per gram. That's about three Olympic swimming pools. Having such a large surface area means it can stick to a lot more substances using intermolecular force, explains cosmetic chemist Dr Michelle Wong.
The tale of activated charcoal begins in the emergency room of hospitals. Doctors have been using it as an emergency treatment in cases of poisoning and drug overdoses. The sticky activated charcoal bashes into whatever's in your gut and binds itself to it. In this way, it would 'soak up' the excess in your gut, and you end up pooping out poison.
"Studies show that ingesting 50–100 grams of activated charcoal within 5 minutes of taking a drug may reduce an adult's ability to absorb that drug by up to 74%," adds Lulla.
There are also claims that activated charcoal can promote kidney function in patients suffering from chronic kidney disease and regulate cholesterol and gas production using the same binding abilities. But Gurugram-based general physician Shahadat Khan says the jury is still out on this one.
Are the activated charcoal benefits of being a magnet true?
Unfortunately, it's a murky, unexplored area. Activated charcoal being a 'magnet' that attracts toxins is more of a marketing ploy. Wong explains, "Since it's a common treatment for soaking up actual toxins that can kill you, the logic goes: the charcoal has some special attraction for toxins, so it also soaks up the toxins from your body and skin."
But it still needs to be tested. Activated charcoal doesn't have the brain to distinguish between good and bad in your body – a nutrient that you need to be healthy or a poison that could kill you. It's going to remove all of it.
But it can't dig deep. Think of it as the sponge you use to clean your dishes. It can be abrasive to remove dirt and grime at the surface level and soak up some of the gunk. But if there are deeper impurities in the vessel, the sponge isn't getting to that.
In the case of magnets, too, the attraction is strongest when the magnets are close together. The further apart you place them, the weaker the force. "For activated charcoal to stick to something and trap it, it needs to be touching it. It's not going to draw out impurities deep inside your pores or toxins from your bloodstream," adds Wong.
Myths and truths of activated charcoal benefits for detoxing
The confusion around the legitimacy of detox drinks and diets is enough to make your head spin like a cartoon (we did our own deep dive into it). There are staunch supporters of the bi-monthly juice cleanse, while other medical experts say detox drinks and colon-cleansing powders are a scam. Yet the global market of detox products is worth $51 billion and is said to only keep growing. 
The idea of drinking charcoal drinks or popping them as pills and washing away your past mistakes is tempting, if perhaps unnecessary. "We don't need marketed detox and cleansing products because if you have a liver and kidneys, the job is getting done on its own," explains nutritionist Divija Mittal. Our organs and immune system can naturally rid our bodies of unwanted toxins. But our current lifestyle and food habits can cause certain bodily processes to slow down or make these vital organs work harder than they need to.
"Instead of spending money on packaged products for a detox or cleanse, focus your time and energy on making some temporary dietary changes which will boost your body's ability to detox itself," she adds.
Myths and truths of activated charcoal benefits for hair and skin
Can it help with scalp health? 
Dr Banani Choudhury, a Consultant Dermatologist at Sir H. N. Reliance Foundation Hospital, says it could help with mild dandruff and exfoliation. 
The abrasiveness of charcoal can physically exfoliate the scalp and soak up some of the oil. Be gentle if using a scalp exfoliator with charcoal by keeping the finger pressure very light. Don't use it daily as it can be drying too.
"If the condition of the scalp is severe or any associated infection, then a medicated shampoo containing ketoconazole and zinc pyrithione will help," advises Choudhury. 
Will it really help with hair growth?
Choudhury debunks this as a myth. Experts consider losing up to 100 strands of hair a day standard. More than that, it could indicate stress-induced hair loss called Telogen effluvium, which usually rectifies itself.
It's best to consult a medical expert for guidance on what products would work well for you. The medical gold star for hair regrowth is minoxidil, closely followed by redensyl. Choudhury also recommends products and hair lotions with ingredients like "anagain, capixyl, and biochanin A, " plant-derived growth factors for hair regeneration.
Can it get rid of my oily skin?
Wong says that activated charcoal in skincare works like any other clay mask. It won't pull out impurities or toxins – after all, our skin is the barrier preventing toxins from entering the body – but it could absorb excess oil and dirt on the skin and the upper surface of our pores.
There will be a brief feeling of skin tightening and minimised appearance of pores, as would be the case with a clay mask. But it's essential to moisturise your skin afterwards if you use activated charcoal powder as a face mask. It may have gotten rid of the natural oils that our skin needs to be healthy, which leads the skin panic and produce even more oil.
That is probably the only real way that activated charcoal could have any impact on the skin. If formulated into a face mask or cream, it's unlikely to have close enough contact with the skin to stick to anything on our face.
Does it help with acne?
One of the biggest skincare myths surrounding activated charcoal is its use in fighting acne. It can clear up sebum and debris in our pores that could potentially turn into a blackhead. But acne is caused by bacteria on which activated charcoal has no impact.
Choudhury warns against using it on inflamed acne, saying that it may "give rise to infection or abrasion and marks later."
Some effective acne-fighting cosmetic ingredients are benzoyl peroxide, azelaic acid, salicylic acid and sulphur. However, treatment for severe acne should be prescribed and guided by a trained professional.
Will it get rid of hyperpigmentation and brighten my skin?
According to Choudhury, people with oily and combination skin types could potentially benefit from charcoal-based masks and face washes as they can give a brightening effect. However, people with dry and sensitive skin should avoid it. 
She recommends that for evening out skin tone, opt for ingredients such as kojic acid, alpha arbutin, and ferulic acid. These have more long-lasting benefits for the skin. Your best defence against hyperpigmentation will always be sunscreen. 
Myths and truths of activated charcoal benefits for oral health
One of the highly claimed activated charcoal benefits is its use as a natural teeth whitener. The belief is that it will absorb the plaque. Dentists have always been torn about using activated charcoal powder as toothpaste. Dr Grey Kantor, DDS, explains that, to an extent, the claims could be perceived to be true. "It will make your teeth look whiter, especially if you haven't seen your dentist in a while. What it does is clean off surface stains on your teeth."
Dentists do this in-clinic during professional teeth cleaning, too, in a much safer manner. They use a mildly abrasive paste to clean your teeth. But the risk in using charcoal, Kantor says, is that the abrasiveness is uncontrolled. "You're using a sandpaper basically, or polish, to remove your surface stain."
According to him, doing so once in three to six months is not so bad. But not daily or weekly, as you're then basically scrubbing off your enamel. Enamel loss will make your teeth sensitive and more prone to chips, cavities, and staining.
There are no definitive studies to say whether it's good or bad. In one 2019 study, the teeth of cows, goats, and sheep were stained with black tea. Researchers found toothpaste with activated charcoal was less effective than other whitening agents like hydrogen peroxide.
A review of 118 studies in 2017 found no evidence to support the safety or efficacy of charcoal-based toothpaste and powders. Given that better alternatives are available, there's no real point in investing in such products.
If you are brushing your teeth with charcoal powder, remember to wet your toothbrush well before dipping into the powder, be gentle on your teeth and rinse well. Activated charcoal particles can quickly settle in gaps, cavities or cracks and be a pain to rinse out.
When it comes to topical application or consumption, experts concur that in moderation, there's no major harm that can come from using activated charcoal. So if you feel having a weekly charcoal drink is helping you somehow, go for it. However, taken in large quantities, people may experience adverse symptoms like vomiting, constipation, and bowel blockages. When it goes into absorption mode, Lulla cautions that it could also reduce the absorption of certain medications. 
Worst-case scenario, you could deprive yourself of the full effects of essential nutrients and medication, sensitise your teeth, and damage your skin barrier. In the best-case scenario, you'll feel a little backed up and have goth-black poops.