Representative photo: Nathan Cowley/Pexels
Can I really change my metabolism?
There's only so many cups of green tea you can drink in a day
The idea of changing our metabolism has all the elusive whimsy of going on a quest to find El Dorado. The possibility of losing weight without doing anything; lying in bed watching the latest rom-com to hit Netflix. 'Boost your metabolism' and you could lose weight while reading this article. Those are the promises that many dietary supplements plaster on their labels, while videos and articles will highlight the keywords in their headlines for a fast click.
I mean, who wouldn't sign up for that? If a pill could solve all my weight woes, I would pop it in a heartbeat.
No more tracking calories, weight training or dessert-free life. I'm willing to bet a month's salary that you've seen at least one online advertisement about a magic fat-burning metabolism booster.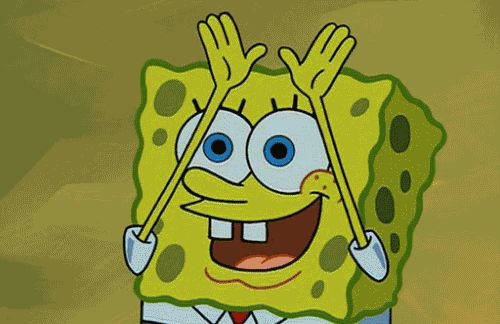 But we've been thinking about our metabolic rate like it's shifting the stick to change gears without fully understanding how any of the mechanics under the hood really work. 
I was as confused as you are about what the deal with altering our metabolism is. Can we really speed it up to lose weight quicker? Are some people just blessed with a fast metabolism so they can eat what they want? Will drinking green smoothies every day change anything? Other than giving me some pretty solid poops, which I do appreciate.
We had to get to the bottom of this metabolic madness and enlisted the help of some experts to help us separate the marketing claims from the practical things that can be done.
What are we talking about when we refer to changing our metabolism?
Metabolism is the chemical process of our body breaking down food for energy, turning calories into fuel to keep everything running. Our body needs energy, whether it's for marathons, Monday meetings or for our organs to function while we're at rest.
"Even if you are not doing anything, your brain is still functioning, your heart is pumping blood, your lungs are expanding and contracting. In short, it is the energy burnt by your body for its normal functioning, growth and maintenance," says dietician Mac Singh, co-Founder of Fitelo.
"The metabolism that everyone refers to is the resting metabolic rate (RMR), that is, the total energy burnt by your body when it is at rest," adds Singh.
The higher our RMR, the more calories we will burn while at rest. Meaning that you could eat higher calorie food without gaining the weight someone with a lower or 'slow' RMR would, if they ate the same meal.
What determines our metabolic rate?
Sing says that physical activity contributes to 20% to 40% of the total energy burnt by your body in a day. "The remaining 60% is dependent upon the metabolism of your body."
During the catabolism process, the body breaks down food into energy. Anabolism is the process by which the body uses up that energy for its various processes. Our body weight, at the end of it, is determined by a simple formula – catabolism minus anabolism. The extra energy is then stored as glycogen or fat.
Different factors influence our metabolic rate. According to Simrun Chopra, deep health coach and founder of Nourish With Sim, these include genetics, age, levels of physical activity, hormone function and our bodies muscle to fat ratio. "A fast metabolism can make weight loss extremely easy for you however,  at the end of the day, it comes down to calories in versus calories out for weight loss," she adds. 
Can you really change your metabolism?
Temporarily boosting your metabolism may be a possibility, says Singh, with the right diet, exercise and mobility. Though according to Chopra, it's hard to change your metabolism in a significant or permanent way.
"The fact that some people naturally have a faster metabolism than others is purely based on their genetics.  While one doesn't have much control over the speed of your metabolism, You can definitely bring lifestyle changes for improved metabolism by being more active, building lean muscle too, you can keep a track of how many calories you burn through your level of physical activity. The more active you are, the more calories you burn but this takes time and consistency as these changes are slow," she adds. 
The experts agree that we need to infuse our daily diets with a variety of seasonal and hyperlocal fruits, vegetables, superfoods and fibre. "Make sure you consume 0.8 grams of protein per kilogram of your body weight," says Singh. 
When planning your exercise routine, remember to incorporate resistance and strength training and not just focus on cardio. If you're a beginner, start slow with low-impact routines and work your way up. The name of the game is sustainability – creating lifestyle changes that you can stick to and maintain in the long run.
What's unfortunate is that while speeding up our metabolism is difficult, slowing it down is a lot easier. And it's the usual culprits. A lack of sleep, improper diet and a sedentary lifestyle. Doing crash diets and detoxes can hamper your RMR and "consuming a lot of processed and junk food can lead to metabolic disorders like hypothyroidism and PCOS which directly affects your metabolic rate," says Singh.
What's the deal with supplements?
Who wouldn't want a quick fix for our life problems? I'd be lying if I said I wouldn't opt for it. But in this case, there's no fast remedy. Singh's observed that metabolism has become the new buzzword in town. "We all have been there, trying to eat fat-free foods or eliminate sugar thinking that this would help us speed up the weight loss process. But now the emphasis has shifted to metabolism. We have a lot of products available in the market."
Chopra urges us not to fall for marketing gimmicks. "More often than not these supplements might momentarily speed it up but not significantly enough to sustain change." 
"Our market is flooded by diet pills and shakes claiming to boost your metabolism. 
In the longer run, these metabolic supplements can cause more harm to your body than any good," says Singh. His recommendation is to dig into our masala drawer and add ingredients like cinnamon, bay leaf, black pepper and coffee to our diets who have the ability to support a healthy metabolism. The pill bottles and shakes will suggest you use their products for at least a few months to see any changes to your body. That kind of money adds up. And I say save it, invest in insurance instead.