Photo: Unsplash
A working woman's guide to buying insurance, according to your age
Shopping for insurance simplified
As we go from one decade to another, from stilettos and ripped jeans to blazers and sneakers, our priorities change dramatically too. In our 20s, we're looking to take over the world. Our 30s are for embracing hangovers and figuring out why we have sudden aches and pains, and the 40s are when we begin to wind down, empty the nest, and plan extravagant and well-deserved vacations. But even though we always seem to be juggling responsibilities, some boring ideas like buying insurance remain on the checklist, never checked off.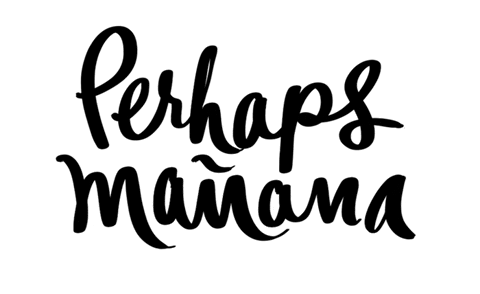 Planning for tomorrow is not a common human skill — apparently, we're often disconnected from our future selves.  Just ask Princeton psychologist Emily Pronin, who asked a group of students to drink a bad tasting liquid. Those who signed up to drink the liquid on the same day volunteered to consume two tablespoons, on average. But those who had to do the same thing the next semester, volunteered to drink half a cup. They were okay with their future selves being subjected to an unpleasant experience.
We presume that "the me of tomorrow will have more energy, or the me of next week will have lots of time," explains psychologist Fuschia Sirois.
Added to the psychological aspect is the honest truth that buying insurance is an intimidating process that we are usually given very little information about.
"Insurance, for the most part, has been sold, not advised," says Dipika Jaikishan, co-founder of Basis, a platform that champions financial independence for women.
And the insurance scheme we do opt for is based on hearsay or the most convenient option available. Which is not the best way because when an emergency arises, we have to retrofit our needs based on what the plan offers.
"Our age, medical history, current circumstances and future financial objectives require us to look at insurance products from different lenses. It's important to make an informed choice. An entire family's savings can be affected by the lack of the right insurance in case of a sudden healthcare need or other events," she adds.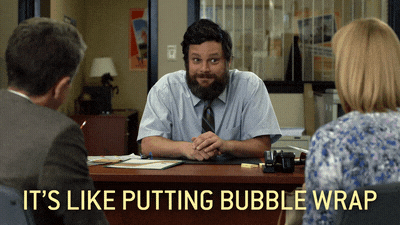 Why does buying insurance change according to our age, you may ask?
"Those who buy the right policies in their 20s, 30s and 40s, are saving themselves from the pain and more importantly the risk of rejection. As you grow older, fewer insurance providers want to take you on," explains Jaikishan.
Scroll down to know how you should be shopping for insurance based on your age.
Buying insurance in your 20s
In your 20s, you're at your healthiest, raring to go and take on the world.
And it is this luxury of taking risks that you should take advantage of.  "You have the luxury of time, and also, premiums that insurance companies charge will be at their lowest," explains Jaikishan.
Also, the earlier you start planning your finances the better, whether its investments or insurance – "This is when money really compounds. For instance, if a 20-year-old invests ₹2,000 and a 25-year-old invests ₹4,000, in the long run, the 20-year-old will end up making more money."
Health insurance
Your primary medical needs will include hospitalisation costs, which your company might cover for you, but it's best to buy a basic plan. This acts as a security blanket in case you can't avail your company's plan – you might quit, decide to study further, move jobs or might want to take a sabbatical.
While choosing a health care plan, keep in mind your future needs. In your late 20s or even later, you might develop lifestyle conditions like thyroid or PCOS. In such situations, you will be at a disadvantage if your plan doesn't cover it already. "Health policies may not cover treatment or costs for these conditions depending on their extent or nature. So having a plan that covers these conditions when you aren't diagnosed will put you in an advantageous position," explains Jaikishan.
Maternity insurance
Don't shy away from maternity insurance — this doesn't mean you have to have kids any time soon. "Maternity insurance in India comes with mandatory waiting periods. You can't avail it immediately after you purchase the policy, so buying in advance is not just smart thinking, but unavoidable," explains Jaikishan.
The waiting period can be anywhere from two years to six years, sometimes more. Also, it's better to buy a plan sooner than later because those with longer waiting periods tend to be cheaper.
Life insurance
Your first pay cheque marks the beginning of you finally becoming an adult. But with mummy's emotional "My baby is all grown up", come hordes of people trying to sell you insurance products. "In your 20s, you're most vulnerable to vultures. I might be exaggerating a bit here, but as soon as you get your first pay cheque, you will be often sold life insurance products that you do not need," says Jaikishan.
Don't fall for companies promising "future returns."
If you do have financial dependents, you can consider a term life insurance plan, which comes at a nominal premium, and can give you a high cover – "you get life coverage up to 20 times of your income."
Instead of buying an expensive plan that promises future returns, your savings can be directed towards investments that will actually grow. "When you look at insurance as something that promises you returns in the future, those returns rarely exceed 4% to 6%." Investments equal growth, while insurance equal protection, and because now is when you can take high risks, it's a better idea to work towards growth.
Plan for life changes in your 30s 
Now is when you've been a working professional for eight to 10 years. While marriage, kids or other major life changes might not be on the horizon, they perhaps will happen some time in the near future, and now is the time to plan for them.
Revaluate your life insurance
Your income is likely to have grown since the time you bought your life insurance. "It's time to consider increasing your term insurance cover to ensure that in the case of death, your family's financial resources aren't impacted," says Jaikishan.
For instance, if started buying insurance at 26, in your 30s, your life can change substantially. You might have taken a joint home loan with your spouse, your parents might now be financially dependent on you, or you might have a kid or planning for one. You need to factor these aspects in and evaluate if your life insurance is adequate, if not, it's time to increase the cover.
Plan for the future
It is also best to be equipped to deal with surprises that life might throw your way. "While you may be healthy now, there is no promise that if you decide to have kids in the future, it'll be easy," explains Jaikishan. To be safe, you might want to freeze your eggs and be prepared for a reproductive treatment in the future.
Since the costs of IVF and reproductive health procedures are high, and there are very few insurance products that actually cover these, consider taking a comprehensive health cover that has cover for fertility treatments. These are limited, so you might have to actively seek them out.
Build a healthcare fund
Your 30s are when you should use your investments to build a healthcare fund. Do this by putting aside a fixed amount every month and grow a corpus that you can access when required. This ensures that an ailment or health scare does not derail other life plans. A good amount to start with is anywhere between five to 10 lakhs, though Jaikishan explains that the more you are able to shell out, the better.
Buying insurance in your 40s — Plan for retirement
Remember when you turned to your friend, four months into your first job, and said "I am all set to retire." Your 40s are when you actually need to consider this seriously.
"If you have kids, it's time to start taking into account their education goals, and ensure that you have a significant amount of health insurance with a critical illness cover," explains Jaikishan.
The former can be dealt with by reviewing your term insurance, and checking if it covers your kid's education.
As for a critical illness cover, it protects you from the loss of income in case you are diagnosed with an illness that has an extended treatment or recovery period. "A critical illness cover serves as a replacement of income in case you are diagnosed with any of the 35+ listed illnesses. Breast cancer is an example of an illness on the list," explains Jaikishan.
Don't rely on your employer for your retirement corpus
Most people rely on their employer to cover healthcare costs, and help with building the retirement corpus via employee provident fund accounts. Jaikishan cautions that over-reliance on this could be a problem – "It is imperative to build security of your own."
Another thing to familiarise yourself with how to avail the fund your company has put aside for you. "I have often seen employees or their families run into trouble when trying to access the funds. It's better to be prepared," adds Jaikishan.
The financial expert also mentions how it is much harder to access insurance plans in your 50s and 60s. "If you are at that stage and insurance is absent in your financial pool, build your investments slowly, and also put aside some amount that is earmarked for health concerns," she adds.
Expert's advice on things to keep in mind when buying insurance:
Pick a company that has a high claim-settlement ratio. Ideally above 95%.
It's okay to try a newer company. "Smaller companies might lack credibility because they're new, but their product can be better," explains Jaikishan.
Similarly a government-backed insurance isn't necessarily better. Do your research and window shop a little before settling on the plan for you.
Declare all relevant information, when it comes to health history. If you haven't declared that you drink or smoke, and end up getting an ailment linked to these aspects of your life, then your insurance won't pay out the expenses because you haven't been entirely transparent.
Your financial security is not just through investment products. "If you were to ask me, I would advise you to build insurance before building investments," says Jaikishan.