Representative photo: Pexels
Help, I worked out and now my muscles feel like Ambuja cement
Dealing with delayed-onset muscle soreness, the thorn in your workout routine
It's 8am, you're done with an HIIT set without having a breakdown, and the endorphins rushing through your body make you feel invincible. Except, this euphoric feeling lasts only until you wake up the next day, with stiff muscles that weigh as much as twin baby elephants. Muscle soreness is why I stopped working out. I gave up after I could not walk up two flights of stairs without internally screaming. Eventually, the pain went away, replaced by a severe case of laziness.
I had turned into Garfield (my spirit animal).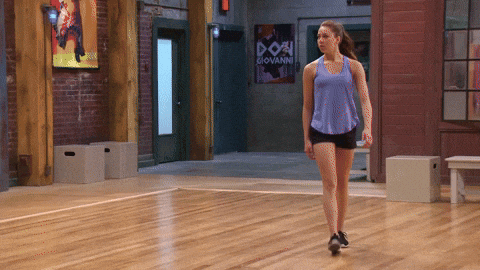 Delayed-onset muscle soreness (DOMS) is very common, but that isn't any consolation for you, Miss Legs of Lead. Dr Chandan Poddar, Sir H N Reliance Foundation Hospital, explains that, "High intensity training leads to muscle damage and inflammation at a very micro level. This is why we feel sore after heavy workouts."
Micro tears and inflammation occurs after we perform movements our bodies aren't accustomed to. The damage is temporary, and when our muscles repair and recover, they come back stronger than ever. This is why people who have a more consistent relationship with working out and being healthy aren't as immobilised after two sets of burpees as the rest of us.
While all exercise causes a certain amount of strain on the muscles, Dr Poddar says, "Resistance training, high intensity functional training and plyometrics are more likely to case DOMS."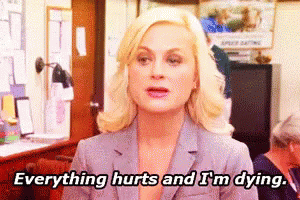 Studies also show that eccentric muscle contractions, the lengthening of the muscles, are more likely to leave you waddling like a duck the next day. These movements include running downhill, lowering weights or lowering down into a squat. This is when your body is working overtime, creating tears in the muscle fibres.
But this isn't the only factor responsible for DOMS.
Think of it this way. You're more likely to experience post-workout muscle soreness anytime you do something your muscles aren't familiar with. This could mean the new plank challenge you've taken up or the virtual boot camp classes that you joined on a whim.
The trick is to know how much is too much and to understand that more muscle soreness or DOMS is not synonymous with better or quicker results. If anything, pushing yourself too far is counterproductive to your fitness goals.
Preventing muscle soreness
Anushka Nandani, multidisciplinary fitness coach and co-founder at The Tribe India, explains, "The best way to prevent DOMS is through progressive overload. Which means very gradually increasing your repetitions, your intensity, the amount of weight you're lifting. This allows your body to gradually grow in strength and stamina."
Too much too soon is a big trigger for DOMS. If you're new to working out and want to avoid doubling over in pain the next day, join a beginner's class, then start building your routine.
Another way to prevent post-workout muscle soreness is to load up on caffeine before working out. I'm not saying this so coffee addicts like myself have another reason to down an espresso — it's a fact. Numerous studies show that consuming caffeine before working out can limit the subsequent muscle soreness or pain. One study published in the Journal of Pain indicated a 48% drop in DOMS among exercisers who drank coffee before starting their workout.
Apart from having the capability of just making everything shine brighter, caffeine also contains analgesic and anti-inflammatory properties. Nandani adds that coffee makes the brain more sensitive to dopamine, a happy hormone, "so that helps the body perceive pain differently." Looks like Gilmore Girls were onto something with their coffee addiction.
Nandani encourages us to eat "a combination of foods that are high in complex carbohydrates because your carbohydrates are going to replenish the fuel stores in your body. Protein and healthy fats will help with repairing wear and tear."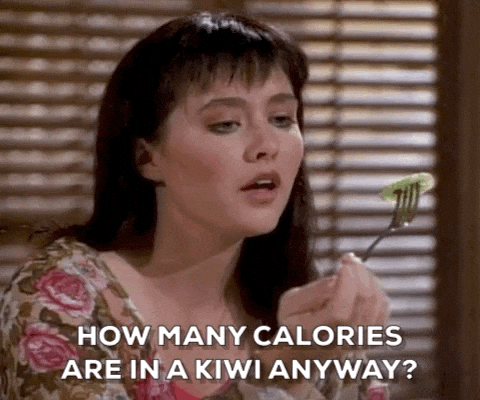 All sources of protein are necessary when you're on a workout spree, but some work better to reduce DOMS than others. Cottage cheese contains branched-chain amino acid (BCAA) leucine, that reduces muscle soreness and discomfort. Nandani said, "BCAAs help to synthesise protein, resulting in faster muscle recovery."
Watermelon can also help you battle muscle soreness, thanks to the presence of a powerful amino acid called l-citrulline. A study in the Journal of Agricultural and Food Chemistry found that athletes who drank watermelon juice reported reduced muscle soreness after an intensive workout.
Unfortunately, if you're already in the throes of muscle soreness after an exhausting workout, there is no instant remedy, just a few tips to speed up the process of recovery. Dr Poddar said, "After working out, focus on optimal immediate recovery techniques, like proper hydration, nutrition, rest (sleep), cold water showers, ice baths and static stretching."
Rest and recovery
Don't skip the cool down 
All of us, at some point, have thought of the cool down part of the workout as optional. It isn't. Cooling down with an aerobic activity like light walking or spot-jogging will help restore your heart rate and breathing. Mix it up with some light stretches.
Use heat and ice 
First, wrap an ice pack in a thin towel and apply it to your throbbing muscles for 15 minutes. Then, replace the ice pack with a heat pack for another 15 minutes. The ice pack calms the muscles down by reducing swelling and nerve activity, and the heat pack helps to boost blood circulation. Fitness trainer Dhiraj Bediskar says, "Use a gentle warm heating pad. That allows the movement of blood through the inflamed part."
Book a (self) massage 
A study published in the Journal of Exercise Rehabilitation found that leg massages after an intensive workout reduced pain. After a massage, you'll be too relaxed to focus on the pain. Finally an excuse for a spa day.
The science behind foam rolling is similar to massages — it reduces stiffness and muscle tension, by increasing blood flow. Bediskar says, "Foam rolling can be done as a warm-up, and repeated before the cool down and static stretching." Invest in a good foam roller, your body will thank you.
Fill up on fluids
Water is the key to ease muscles and lubricate joints. Before, during and after a workout, keeping yourself hydrated will speed up your recovery time and flush toxins out of the body. Consistently drinking enough water coupled with eating right will help you in the long run by doing away with your post-workout muscle soreness. So, drink up.
Get in some light movement the next day 
As tempting as it might be to just be a couch potato, it's probably the worst thing you can do. Bediskar says, "Going for a walk for at least half an hour will allow your body to warm up, and you can take that opportunity to stretch the muscles. If you do want to work out, cross-train by working on a different set of muscles. So if your lower body is sore, then you can work on the upper body."
Allot rest days and fix a sleep schedule 
Unless you consider yourself to be Wonder Woman, you need rest days. As tempting as it is to click on "next episode" until the wee hours of the morning, catch up on sleep. Give your muscles some breathing time to recover and regroup. Rest days are as important as the workout. You aren't being lazy, just healthy and cautious.