When skinny is a bad word — the side of body shaming that I dared not talk about
In Lady Gaga's words, "you were born this way"
Crispy paper dosa, masala papad, and for the fish lover, a side of bombil fry. I'm not describing a blogger's #foodporn content. It's just a rough compilation of all the terms of endearment I received while growing up. What else would one call a 22-year-old skinny girl, who weighs only 39kgs? In a Utopian world though, you'd address them by their name just like you would everybody else.
But before I can talk about 'log kya kahenge', a quick confession: it took me a while to actually gauge the weight of the issue. I wasn't a fussy eater — give me doodhi or gobi, I'd eat it all.
Yet at some point, that comment in the biology lab about me being a better skeleton than the one hanging became a tad redundant. I started building a shield of self-deprecation, one skinny joke at a time. If I can't be the pretty one, I might as well be funny, right?
Skinny shaming, like charity, begins at home
Over the years, I have unfortunately contributed to climate change, extinction of hilsa in the Bay of Bengal and my mom's fractured sleep cycle. But for that last one, I'm not guilty as charged. When I didn't put on a single kilo for six long years, my mom made it her mission to transform me from XXS to S.
Ghee rice thrice a day with obnoxious amounts of butter in everything on the side. Making mannats at the neighbourhood mandir. Dragging me to a new grumpy doctor every month who prescribed a 'better' health tonic was her Friday night plan.
She had the kind of resilience that would put Thomas Alva Edison's 1,000 failed attempts at inventing the light bulb to shame. My patience was running out.
On the other hand, my dad found solace in strategically-timed humour. The time I came first in a 100m flat race at school, he casually told everyone, "She didn't run; she was just gone with the wind." He also religiously warned me to hold on to lamp posts every time I was out during a monsoon storm. Lest I fly away. Dad jokes never change, do they? 
But with time, the skinny humour took a darker turn. Neighbours got their cheap thrills out of warning my mom about "Itni patli ladki se shaadi kaun karega?" Attending family gatherings was a separate two-fold hell altogether. First, I would never find any clothing in my size at one go. Ultimately, I'd just tell myself, "beggars can't be choosers." Through my teens, darzi uncle was my BFF. Only he got me.
Facebook likes were already a major source of validation at that point. I'd often stretch my photographs slightly to hide my stick-like frame. I have also gone back and deleted most of those photographs because they kind of trigger PTSD.
Body shaming either makes you vocal or a recluse
All those years, meeting relatives was not the most fun experience either. The mild ones stuck to "Khana nahi khilate isse?" while the intense aunties wanted me to take steroid injections and invest in padded bras. When cousins and friends started making assumptions and indulging in below-the-belt humour, it sent me into a shell.
I was accustomed to not being selected for dance or theatre performances. Not that I have moves like Shakira, but when you are backstage taking care of things or just being 'a cloud' in every school play, it makes you wonder: Am I not good enough?
In high school, everyone would casually assume that I didn't have a boyfriend. "Join the gym and put on some kilos. That's the only solution to get a boyfriend."
When I started seeing someone, he wanted to keep it a secret. And again, I wondered, "Is he ashamed of being seen with me?"
It took me years of searching for validation, sulking, escaping social situations and being hurt at comments about the way I looked before I could start to heal. Perhaps it would have helped if I was an expressive person who could just cry it out. But because I always thought that was a sign of weakness, I never let anybody in on what was going through my head.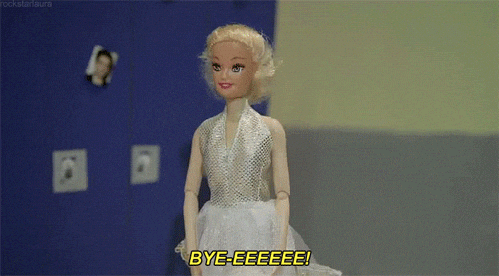 Fortunately, I was diagnosed with hyperthyroidism and with medicines, I started putting on the kilos. Everybody was jubilant, especially my parents.
The taunts reduced almost overnight, and I could be myself once again. Today, when I look back at those dark years, I wonder how my entire college life revolved around my weight and appearance.
Even now, people will leave a comment on my profile photo (not stretched anymore) complimenting me on my weight gain. It's still bizarre to me that people place such importance on these things.
I'm not the only one
There's so much written and spoken about body shaming and weight issues over the past decade. Strangely, most of it revolves around the excess, never the lack of it.
Every time I tried talking about it, I was shut down with generic responses ranging between "Oh poor you. You're thin. Such a life-threatening problem you have, no?" and "Why are you cribbing? You thin people just want drama in your life".
Last year, supermodel Bella Hadid silenced her trolls by saying "All body types are different and react differently to a great workout routine and a healthy diet." Skinny shaming is finally inching closer to the spotlight in terms of body image issues.
Albeit very slowly. But what is important to understand is that it's as uncool to call a thin person "maachis ki teeli" or "rassi" as it is not okay to call someone "fat".
I think it's safe to say that as long as nobody is trying to Chokeslam you to death with their weight, it's none of your business. And in Lady Gaga's sacred words, we are 'Born this way'. Just deal with it.