Can Chyawanprash really help boost immunity?
A guide to Ayurvedic potions that actually work
When the pandemic had just about turned our lives upside down, there were a few things that almost everyone began doing – stocking up on sanitisers by the bucket load, uttering the phrase "what is this world we are living in?" every 17-and-a-half minutes, and adopting the lifestyle their dadis had been championing all along to boost immunity.
The Dadi Lifestyle Package (DLP) included waking up early to do a round of pranayama, then spending time under the sun till you felt warm and toasty to replenish your quota of vitamin D, having kadha twice a day and only eating home-cooked food. Another pre-requisite of taking on the DLP? Stocking up on chyawanprash.
The obsession with India's patent concoction to boost immunity led to a 400% increase in sales of chyawanprash. Dabur's CEO confirmed the surge — and a corresponding spike in honey, the preferred chaser for amateurs looking to squash their gag reflex. 
Before we dissect the true potential of chyawanprash, the question to ask ourselves is — do we really know what it is?
"Chyawanprash is a 5,000-year-old multi-herbal jam, considered to be a rasayana for all tissues of the body. Rasayana translates to "path of essence," explains Dimple Jangda, Ayurveda health coach and founder of Prana healthcare centre.
Chyawanprash is made by combining antioxidant-rich spices, botanicals, and herbs with ghee, black sesame oil, and honey.
"It's a legitimate Ayurvedic formula that can boost immunity against bacteria and viruses," confirms Jangda.
But you need to watch out for brands that add sugar and preservatives to the mix to make the otherwise bitter, sour, and astringent jam more palatable. It's counter productive and suppresses the concoction's immunity-boosting properties.
Jangda recommends brands such as Vaidyaratnam, and Kottakkal Arya Vaidya Sala, which have retained the authenticity of the formula.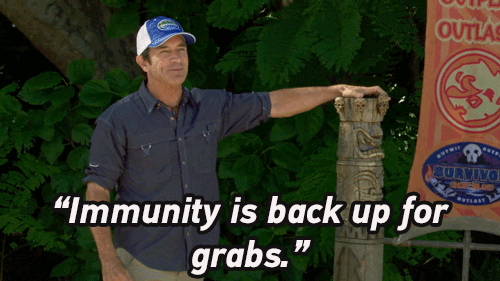 Chyawanprash has a host of benefits, thanks to the superfoods that make up the jam.
It's a rich source of vitamin C. "Amla is one of the main ingredients and its vitamin C content is equal to that of 1,000 lemons," explains Jangda.
Chyawanprash is rich in adaptogens, which help the body manage stress.
It supports the liver in detoxifying blood.
It promotes protein synthesis and absorption of nutrients by the body, which helps promote healthy muscle mass.
It acts as a respiratory tonic by nourishing the mucous membranes.
It helps maintain healthy levels of glucose and cholesterol.
"Chyawanprash boosts the production of ojas, making it a powerful formula to naturally boost your immune system. Ojas is the essence that's the end product of perfect digestion, governing youthfulness, beauty, strength, sleep, digestion, and reproductive health," explains Jangda.
Other Ayurvedic remedies that can boost immunity
As with all potent ingredients, consult a doctor if you have any doubts or pre-existing conditions.
Guduchi is a powerful detoxifying agent that can help alleviate symptoms like sneezing, congestion, and a runny nose. It also acts as a preventive measure for hepatitis, fatty liver disease, and cirrhosis. Its anti-inflammatory properties aid in healing skin conditions such as eczema and psoriasis, and rheumatism, joint pain, asthma, bronchitis and other respiratory conditions.
Powdered Guduchi is used as an antidote for fevers of all kinds, and is especially effective in case of malaria and dengue.
Here is how you can prepare a Guduchi concoction:
Ingredients:
1 tsp dried Guduchi stem
Few peppercorns
3 to 4 cumin seeds
Directions:
Boil all the ingredients in water.
Steep for 15 minutes, and drink three to four times a day.
Neem extract is a powerful antibacterial that's been used to treat symptoms of asthma, cough, and bronchial health at large. It stimulates the immune system, and helps with diabetes, gastric ulcers, indigestion, and urinary tract infections. "Pregnant women and children are advised not to consume neem, because it can lead to miscarriage and the bitter taste may be nauseating for kids. It's such a powerful anti-bacterial herb that it was used for abortions," adds Jangda.
Here's how you can make the most of neem's immunity-boosting properties:
Wash and crush 50 milligram of neem leaves using a mortar and pestle.
Take the paste, place it at the back of your throat and swallow.
It must be had on an empty stomach.
This weed, known as bhui amla, found in the coastal areas of India is known to have antimicrobial and antioxidant properties. It is a popular remedy for kidney stones, and is said to have anti-inflammatory and anti-carcinogenic properties. Jangda emphasises on how phyllanthus niruri must not be consumed by those who are pregnant, have diabetes or those on blood thinning medication.
Here is the best way to prepare phyllanthus niruri:
Boil the leaves or dried herbs in water.
Filter this water and drink on an empty stomach.
An Ayurvedic drink to keep all ailments at bay
This Ayurvedic immunity booster doesn't require you to make a trip to the chemist, but to simply walk over to your kitchen to ensure that you are equipped to fight off infections. "This drink will help you fight the common flu, allergies, and common cold, thanks to its anti-inflammatory, and anti-bacterial properties," says Jangda.
Ingredients
1 tsp organic ghee
Cinnamon
Cardamom
Clove
Turmeric
Ginger, grated
Pepper
1 glass of water
Directions:
Heat the ghee in a saucepan.
Add in the spices and ginger, and sauté for about a minute.
Add in the water and boil well.
Drink this concoction in the morning to help boost your immunity.