"An early divorce changed my life, I don't take shit from anyone anymore"
Three people share what they learnt from their failed marriages, and a divorce lawyer weighs in
At 26, *Tara Bhagat was mourning her failed marriage of nine months. The next seven years had her teetering on the edge of nervous breakdowns. Relatives insisted she should have tried to 'work things out', and 'supportive friends' asked relentlessly 'what went wrong?', even when she wasn't ready to talk. Now nearly 40, she's happily remarried, mum to a three year old and believes her early divorce was the 'best thing that happened' to her.
Bhagat met her ex-husband through an arranged set-up, and despite a long engagement, married life was nothing like she'd envisioned. With a controlling mother-in-law, a smothered husband, married into a family that was financially demanding, Bhagat lasted only nine months before appealing for an early divorce.
Divorce and family lawyer Kanupriya Kejriwal Aggarwal says Bhagat's is one of many urban marriages where couples take the arranged plunge, succumbing to societal pressure, and belatedly discover differing family values, and diametrically different approaches to life.
If in Bridget Jones' Diary, the world was divided into single people, and the smug marrieds, in India, the layers, like a patriarchal onion, are manifold, and peeling them open might make you burst into tears. There are the singles (below 30), the spinsters, the married-young, the married-late, the widowers, the divorcees, and the worst of them all, the early divorces.
But as actor Neha Vyas asks, "Why should the failure of one marriage determine the course of our lives?"
Early divorce is on the rise in India
Kanupriya has seen a number of reasons lead to this rise in early divorce: hurried arranged marriages, inability to assimilate into each other's social groups, even a lack of essential co-dependency.
Says Tweak reader Vijaya Sangle, "Women have finally started respecting themselves and taking a stand, I don't know why people relate this to ego or stubbornness. Divorce happens between two people, so please don't blame it on the girl."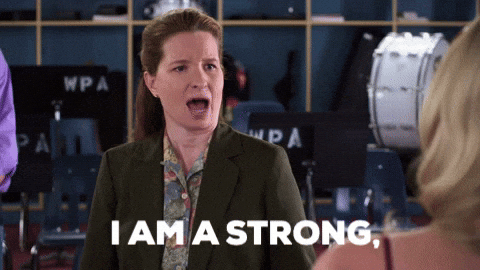 Reader D_KJain points out that "girls are educated and becoming independent, but boys are being raised the same old way, taken care of by ladies of the house. We need to educate them to treat women as equals and contribute in the household as equal partners."
While the reasons may be diverse — differing values, emotional or physical abuse, familial interference — the heartbreak associated with a failed relationship is universal. So is learning and growing. We asked three people who endured early divorce to share their stories.
"Go in with your eyes open or don't go in at all"
There's a running joke in my family. Couples who've had arranged marriages can blame their parents, but those who chose their own partners have to sleep in the bed they made.
That was 34-year-old *Satya Chawla's approach. College classmates who were friends for four years, and dated long distance for another four, he and his ex-wife didn't have those essential conversations pre-marriage about values, morals, expectations — "taking for granted' that they would 'figure things out ultimately".
They were divorced within two years, when Chawla was 33.
"Our priorities were different. We lived in Hong Kong, and when I went back home to Mumbai (to visit), I expected her to accept my family as hers — but she viewed her and me as one unit, and my family as outsiders," he explains.
Kanupriya adds, "I've seen lots of marriages where within a year or two, you realise that a boyfriend or girlfriend is very different from a spouse. The importance given to one's parents or extended families is not like in your dating years, and that's a sudden shock."
In Chawla's case, their differing personalities sowed the seed for contention, and compromises were always 'quid pro quo' — "We were both stubborn. She would only compromise when I was making a similar compromise that made her feel good. But marriage isn't about my way and your way. It is about finding the best curvy path that works for both of you."
Marital counselling helped them come to an amicable split, proving their differences were irreconcilable. His support network of family and friends has helped him move on, but he's still wary of dating since it's only been a year since the divorce was finalised.
His biggest regret? That they didn't try pre-marital counselling, "We wouldn't have married if we had. I advise you go in with your eyes open, or don't go in at all. The most important thing, that will affect my future relationships, is that I am now clear on what my non-negotiables are."
"We live in fear of the future or regret of the past. Divorce has taught me to let go"
'What if' is a game over-thinkers like to play with themselves. For Vyas, who is in her early thirties, a traumatic divorce that landed her in the hospital (due to migraines induced by bad mental health), made her rethink her entire approach to life.
Vyas dated her 'charismatic, smooth-talking' ex for two years before getting married. They lived together in Mumbai for the duration of their 1.5-year-long marriage, while her family is based in Hyderabad. She had seen the red flags, but 'ignored' them.
"Once when we were still dating, he raised his hand on me by 'mistake'. He said he wanted to give me a tap on the cheek but accidentally got too hard. I let it go because friends and family made sure he apologised and he told me he would never do it again. Once we married, he took control of our finances, bought a home and I was paying EMIs, even though my name wasn't on the deed. I went along because he kept telling me I was bad at managing money."
Vyas' ex made digs about her weight, her cooking, and started cutting her off from her friends. Their sex life was dwindling, and Vyas who has trouble with penetrative sex, a fact her ex was aware of, feels that it became a bone of contention. When she told her friends, she was shocked to hear some say, "Don't be a feminist, yaar. Look he's such a nice guy."
"We would have terrible fights, and in the morning I'd be woken up by a coffee and a kiss on the head which made me second-guess my own judgement. I realised he'd been gaslighting me only after I recorded his abrasive words, and made my colleagues hear it. They were shocked."
"I realised he tried to instil fear in me through these conversations. 'I have never hit you but I can'. 'Without me, you'll fall apart'."
She eventually ended up hospitalised with all the stress, and was diagnosed with high functioning clinical depression.
A few months of counselling later, it was the end, even though her ex tried to get her to stay.
She says, "I was ashamed that I allowed this man to govern my life, my ideas and my finances. How did a person as strong, educated, opinionated as me allow this to happen?"
Luckily, her Marwari parents were the most supportive, and when an acquaintance told her mum 'love marriages' cause early divorces, she responded, "Divorce isliye badh rahe hai ki humne apni betiyon ko sikha diya hai ki aap independent ho and they have a voice but we have forgotten to teach our sons that women have a voice."
Vyas' major regret is, "Not calling him out. We just let go of little things but those become the big things. Strong women in this country are more at risk because we have built an idea of ourselves that this cannot happen to us. We just have to see facts and stand up for ourselves."
Three years after a traumatic divorce, Vyas who's currently in relationship, says, "I'm living in the moment. A teacher of mine says we are constantly living in the fear of the future or regret of the past and I want to go beyond that."
"I don't take shit from anyone, anymore"
Bhagat jumped into what her family called an early divorce. But after nine months of being emotionally upset, harassed for money and watching her health deteriorate, nine months were way too long. Tara, who hails from Amritsar, was already in the 'too old' category at 25 and even a long engagement didn't prepare her for what was to come.
Kanupriya knows in an arranged set-up, "You haven't spent enough time getting to know the other person or their family, especially because the girl is going to live with the boy's family, then it really heads towards divorce very often."
It took her seven years to recover — battling depression, the usual taboos, queries from gossipy friends, and unsolicited advice from family.
She says, "Friends pushed me to meet, inviting me on drives. Two minutes after I'd sat in the car, they'd ask me what happened? It was just gossip."
Bhagat underwent a major transformation. "I've become stronger. I was very shaant, but now I don't take shit from anyone. You're the only one who is going to take care of you, so learn how to stand up for yourself."
Her now-husband and she, both moving on from previous marriages, have the same values and expectations out of a relationship. Bhagat believes she would have never made her way to a brighter future, if she hadn't been through her early divorce.
Bhagat's story is just another in the sea of reminders, along with Vyas and Chawla, that an early divorce isn't a death knell, but in many cases, a rebirth.
*Names changed to protect privacy
We're inviting you to join Tweak Connect, our private community of like-minded women, where you can make friends and freely chat about the relationships that rule our lives — from partners and parents to work colleagues and BFFs. Join here.