Photo: The Cut/Instagram
How to be friends with an ex, according to our Tweak family
If Brad and Jen can do it…
'How to be friends with an ex' may be the most googled relationship question on the Internet — perhaps after how do I bury a body without anyone seeing me? Much like food, relationships are the greatest equaliser on Planet Earth.
No matter what part of the world you come from, the unabashed joy of finding someone who shares the same quirks as you, and the absolute heartbreak of losing your love are feelings everyone can identify with.
And so are the feelings of hate, disgust, sadness and revenge that tend to wash over you like Mumbai's monsoons in the peak of July. We get into relationships because of the love we share for each other, and things that united you, like being the only two people that enjoy dipping their french fries into strawberry milkshake, don't disappear when the 'relationship' label does. The end of relationship can make you despondent enough to let your mother set you up, as you question your own choices.
So how do you take that romantic love and salvage a healthy platonic friendship? Is it even possible? While sometimes a clean break is the way to go (If you're feeling murderous, take some space), and in others, you have grown too far apart to have anything in common anymore — there are plenty of instances where it's possibly to develop a healthy equation. Cue the Brad and Jen memes.

So we turned to our Tweak family (online and IRL) to find out how to be friends with an ex — while we received a barrage of 'nos' and some 'don't look into their eyes' (we feel you, sister), here are the helpful, practical tips they came up with:
How to be friends with an ex
Take a cooling off period
"It's important to me to maintain a healthy relationship with my exes: this person used to be witness to your high points and your support during low moments, those memories don't get wiped out like a hard disk that's crashed just because your relationship did. Give each other a cooling off period immediately after you break up. You need time and distance to forgive the fights and arguments so that the positive moments stick out sharper. Avoid talking to everybody about what went wrong because different people's opinions tend to mess up your own. And when you're ready, it's important to meet one on one and actually tell each other out loud that you've forgiven each other and would like to stay friends. Assuming he doesn't hate your guts…" — Rochelle Pinto
Resist the urge to gossip about your relationship
"Before you can be friends with your ex, do some precautionary damage control: don't announce micro details about your breakup to the world because that only makes things worse. Duniya gol hai and all those talks are only going to make things messier. Do what you need to do to heal from the break up if it was really toxic: cut off ties, skip social gatherings to avoid them, you deserve the time to heal. Also it's important to know that if it was really toxic, things may never be cordial. Being friends with your ex is a two-way street. Make efforts only when you both feel comfortable to put things in the past and talk again. Take baby steps: start with maybe wishing them on their birthday. Consider their feelings too. See if they are equally comfortable talking to you again. Hanging out with your ex or being friends with your ex isn't as hard as pop culture makes it look like. Yet at the same time, it's a personal choice. You can't force someone to be friends, just like you can't force a relationship. If things have to be cordial again, they will, but don't be persistent if the other person isn't don't the same page." — Arundhati Chatterjee
Respect each other's boundaries
It depends on what terms you end your relationship with. If they're mutual, or reasonably good then you can try and be friends. But there needs to be space between you too for some time. Bringing boundaries into a relationship that had absolutely none is the most difficult thing which is why you need time apart. I'd say meet one-on-one and have an honest conversation and see if you can forgive each other and really move on from the past. – Vikram Sharma
Don't walk down memory lane
The elephant in the room might be all those memories you made together (in restaurants, in cars… in bed) but in order to develop a genuine friendship, steer clear of making references to times when you guys were together. At least until both of you have managed to move on and eliminate all residual feelings. — Anwesha Dasgupta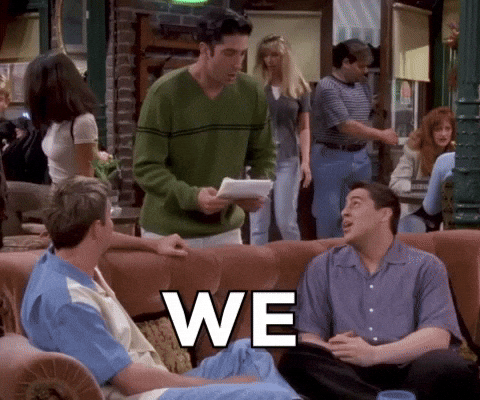 Clear the air
It totally depends on the individuals walking out or who have walked out of a relationship. If two people have acted mature enough while walking apart, have a clear understanding that they have moved on with their respective lives, then it is fine to be friends and even good friends for that matter. But if the confusion(s) in any form still persists, then it is wise to keep a distance. — Gaurav Gautam
Don't exchange details of your love life
Avoid talking about each other's love and sex lives, at least in the beginning. Jealousy can kick in (and impair an already precarious relationship). — Shreya Nayak
Focus on the friendship
Before the breakup we share beautiful memories together and during that time, your partner is a priority — so remind yourself of that bond, and focus on the friendship. — Karan Bhatia
Exes can totally be friends if they have utmost respect for each other. This means they will give each other space to communicate freely and not just keep inviting each other for booty calls in the name of friendship. It is such a pure friendship when you want someone you were romantically involved with at one point, to be nothing but happy and at peace. I believe if you don't want to see them happy after you, were you even in love, in the first place? Or were they just filling a void for you, that's pretty need-based then. — Nida