Representative image: Vogue BFF/ Youtube
How to reconnect with a friend you lost along the way
Did you know that just like baking, friendship too is a skill you could learn?
Spending a lot of time at home makes you want to dig deep – into your brain, into your wallets (yes, we too are online shopaholics), shoeboxes packed with photographs and sometimes into your closet. And it is during these digging expeditions that you often chance upon fragments of your past that remind you of a bond you lost along the way.
According to Snapchat's Friendship survey, featuring 30,000 people across 16 countries, 88% of Indians said that they had lost touch with a close buddy this year, as compared to the global average of 79%.
"The lockdown gave us a chance to spend time with our families, but it took away the opportunity to meet our friends in person. Friendship serves a need for freedom and unsurprisingly, we have started to value our connections with them a lot more at a time when opportunities to meet them regularly have reduced," explains psychotherapist Rhea Gandhi.
While 69% of people polled admitted that losing touch with former confidantes has made them feel lonelier overall, there were a few surprising admissions: 12% said they would feel guilty if a forgotten pal reached out to them, while 15% even claimed they would be 'suspicious'. Luckily for your diminishing social circle, the survey set the bar for reestablishing contact fairly low. Sending a photo of the two of you is enough to elicit an "aaaw, I miss you" from 47% of respondents, while 40% think that "sending a funny meme would be the best way to start a conversation".
And just like this time is ideal to reminisce, it is also perfect to pick up the phone and reconnect with a friend you lost touch with. And we are here to tell you how to do exactly that.
How to reconnect with a friend you've lost touch with
Bridge the liking gap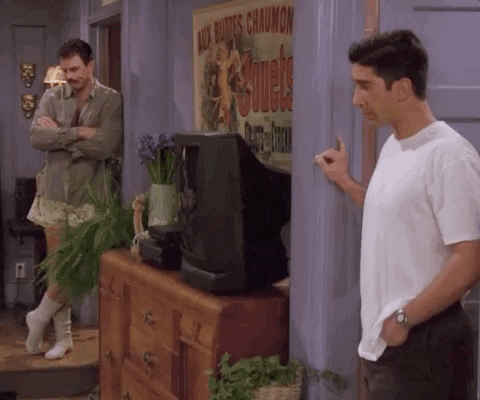 People are inherently prone to thinking that others like them less than they actually do. This tendency is called the linking gap, explains researcher and psychology lecturer Gillian Sandstorm.
The assumption that people don't like us can lead to feeling insecure and apprehensive about engaging in conversations and keep you from trying to reconnect with a friend.
So whenever the invisible critic sitting in your brain tells you that starting a conversation might lead to a painfully awkward silence, just hit mute. People like you more than you think, I mean just look at yourself, how could they not?
Brush up on your friendship skills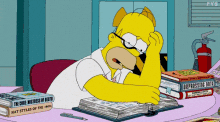 Remember how you started as a hopeless chef who couldn't boil rice at the beginning of lockdown, but now you churn out banana bread like a desi Nigella Lawson.
Well, you could do the same with friendships. According to experts, friendship skills can be learnt.
Some habits you might want to practice before attempting to reconnect with a friend are active listening, staying present, and accepting responsibility. This helps your old friends feel secure in your presence and allows them to be vulnerable.
Ensure that you aren't distracted while talking to them, and know that you don't have to give them advice, just listening is enough.
Taking the pressure off yourself while engaging with them is going to help you work on your bond and make up for all the time you've lost.
Take conflict resolution seriously
It's okay to have had conflict with someone. What you really need to focus on when planning to reconnect with a friend is what comes after – resolution
The way to mend a friendship after you've had a disagreement determines how good your friendship actually is, explains Dr. Dan Siegel, founder of UCLA's Mindful Awareness Research Center.
"Repair, not perfection, allows you to build the resilience you need. There is no such thing as being a perfect friend," he adds.
Also, it's not just about resolving conflict but also about how you do it.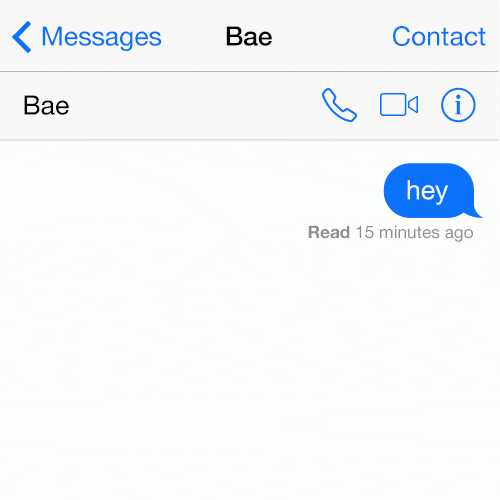 Don't risk being left on read. Not just because blue ticks and no response induce unparalleled feelings of sadness that boomers will never get, but also because reaching out over text is said to be less effective than using visual tools.
According to the Snapchat's report, writing "eliminates much of the powerful subtext of human emotion. Missing out on body language and tone can feed negativity bias, or give the impression that someone's negative even when they didn't mean to be at all."
Visual tools like videos or photos help dodge the probability of being misunderstood. So, choose Facetime over texts.
"This is because the majority of how the world judges us is non-verbal. How we say things is more important than what we say. Actions really do speak louder than words when it comes to friendship," says teacher and friendship expert Dana Kerford.
Another thing to keep in mind is that it's okay to be angry as long as you're not letting it come in the way of effective communication. "When anger is expressed well, you're able to put it aside. The repair process then becomes a discussion. When you are both accepting anger as part of communication, allowing that communication to happen is enough to help you cool down and be ok afterwards," explains Gandhi,
Also, ego, the fear of being rejected, and "Why should I go first?" often lead to us losing precious time. Move aside all the roadblocks and be the first to reach out.
Do you really want to spend another birthday without being able to drunk dial your OG BFF?
Small talk can lead to big changes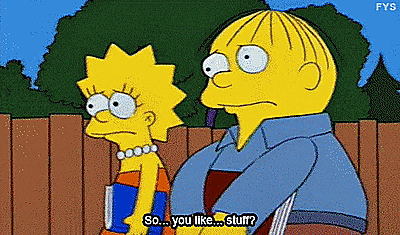 Small talk might seem frivolous and a waste of your time, but the truth is that it can play a huge role in reconnecting with a friend.
When you're reconnecting with a friend you've lost touch with, to begin with, they might seem like acquaintances at best, it is only by talking about the weather, new fashion trends, and other mundane stuff that you are going to be able to build the kind of familiarity you once had.
And if you've brushed up on your friendship skills and are actively listening, then you might even end up picking up on a few talking points that you could follow up on in your next conversation.
Small talk is the only way you're going to find out if you and your OG BFF still share a common hatred for elaichi, cassata ice cream, and pineapple on pizza.