Photo: A still from Kabhi Khushi Kabhie Gham
"I thought having no in-laws to deal with would make marriage easier. I was wrong"
A pre-wedding checklist of what to think about before you commit to the family
In my fantasy of married life, I'm living in an eggshell white apartment, spending leisurely mornings reading the paper over a cup of tea. But like a vase shattering in the quiet, my fantasy is interrupted by the sound of all four parents offering advice on what paint to choose and which doorknobs to use.
Call it excitement, expert advice or the inability to let go of their 30-something kids. "Shaadi ladke/ladki se nahi hoti hain, parivaar se hoti hain". We are the products of parents' upbringing — we either turn into them and gasp in horror as we realise this, or try not to repeat their behaviour patterns. And whether living in the same zip code, or another continent, our families enter into our marriages — viewing them as training wheels, or third wheels is up to us.
To help you in this pursuit, we spoke to six women who explained how religious, lifestyle and cultural differences must be taken into consideration when you're committing to a lifetime with each other's families.
Use their advice as a start point to create your own pre-marriage checklist. Because it's saath janam's worth of lifetime commitments.
"You're entitled to independent lives even if you're part of a joint family"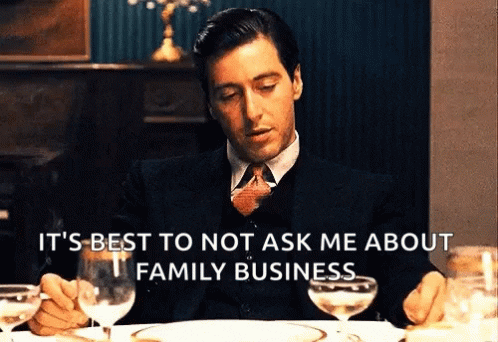 'Opposites attract' might work when it comes to an extrovert and an introvert. Or Nutella with a buttery croissant. But when you bring an NRI from a nuclear family into a big fat Indian joint family, sparks are bound to fly. Take a magnifying glass to what's expected of you, when you enter into a union with your pati, woh Kalkata wali masi, and more.
US-educated *Ira Iqbal moved from Dubai to India 29 years ago after getting married, which itself was quite an adjustment. Her husband had become the patriarch of the family at a very young age when his father passed away. "Parenting the siblings was left up to him and me," she recalls. Her mother-in-law died soon after the wedding, and she recalls her husband being "made to feel guilty about doing anything for himself and me, and not the rest of his family. We educated them all, got them married and settled at our expense. It created a lot of obstacles in our marriage, but all started so quick and moved so fast that I didn't have much time— or chance— to protest."
Iqbal didn't realise the extent of family demands, and just how big a role they'd play in her marriage, "Very honestly, at first I thought 'Ok, only a mother-in-law, no father-in-law to deal with so that'll make it easier'. I was definitely wrong."
She now realises the importance of discussing gendered expectations very early on, "because it won't just affect whether the woman can continue working or not, but carries on to your future children."
Iqbal's experience has taught her the need for the couple to ensure private time. "Even if you're living in a joint family, you're entitled to your privacy and to have independent lives as a couple."
"A joint family looks at you through your husband's eyes"
We've seen the memes about waking up one day to find out you're married into a family that goes on 5km runs for fun on weekends. Kolkata-native Neha Ramnani Chhabria came close when she married into a Mumbai-based family seven years ago. Her bed time was 2am, and she was often horror-struck when she woke up at 8am to find the entire household had been up for hours.
Now, considering couples are crossing saat samundar to be with each other, wake up times don't seem like deal-breakers, but ask any couple who's been married for longer than three months, and you'll see that the smallest changes are the most annoying.
Neha, who met her husband through an arranged marriage setup, believes that the parents give you an accurate idea of your spouse. "Go for a stable family. Financially as well as relationship-wise," she cautions, adding that lifestyle differences can be overwhelming. "I was non-vegetarian when I first got married, and not being able to eat that at home was a big adjustment — it's your food, it's basic."
After seven years of marriage, Neha believes the one thing she would never compromise on is 'my husband not standing up for me'. She explains, "A joint family looks at you through your husband's eyes. If he respects you, the family is left with no choice but to love and respect you. If he puts you down or undermines you, eventually you lose their regard for you."
"Discuss how you're going to raise kids, not just whether you want them or not"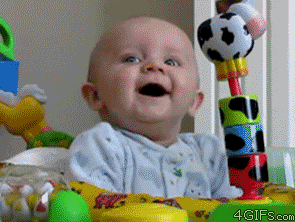 So, you've met the parents, and spent enough time with them to know that they're not sex therapists who enjoy tantric love making. Now think about the next frontier — what kind of parents do you want to be?
*Shreya R, a freelance content writer who hails from Hyderabad, married her Jaipur-based husband a little over a year ago, and while a lengthy courtship prepared her for the fact that they came from completely different family backgrounds, adjusting to life in Jaipur took effort. She describes a largely patriarchal setup at extended family gatherings, where men and women are segregated.
Her husband's mother and sister are both hands-on moms, while Shreya comes from a family of working women. She says, "We didn't talk about how we want to raise a child, until a couple of months ago. He's okay with doing most of the things I want but his mom and sister are very traditional. And when you live with your in-laws, you do get some amount of judgement."
"When it comes to religious differences, be open and honest from the start"
Inter-faith marriages, contrary to the term 'marriage', tend to be divisive in our country. Even ads talking about these unions get flak — so what is it really like to marry into a family whose religious background is completely different from yours?
Says Malini Agarwal, who's been married to Nowshad Rizwanullah for nine years, "We had three weddings: a registered marriage in Mumbai, a conversion ceremony and nikkah in Bangladesh, and the big, fat Hindu wedding in Goa. I'm not particularly religious, but since it would mean a lot to his parents if I went through the conversion ceremony. We had a conversation about it – he didn't force me."
Agarwal's example highlights how crucial setting boundaries for what you're willing to give up (or not give up) is crucial from the start, as it sets the tone for what comes next.
Sometimes, even when you're on the same page as your spouse, parents see things differently. Shabnum Vohra married two years ago and realised that her husband's parents were religious Hindus, compared to her agnostic parentage. "When it came to having children, it was quite contentious and I had to concede to allow them to conduct rituals if a child is born. But I made it clear that I won't force anything on my child. We aren't very happy about this, but since we aren't having a child anytime soon, we've left it for now."
"Embrace your chosen family as your own"
After getting married 31 years ago, Swagata Chatterjee lived with her in-laws who didn't treat her any differently from their own daughters. "One could say that I acquired my academic degree and core values from my parents' house, but everything after that — from cooking to stitching and everything else, I learnt from my husband's family. I couldn't even make a cup of tea when I got married,. I moved to Mumbai after my marriage and one of my sisters-in-law used to live here, so she was a constant support."
*Names changed to protect privacy