Representative photo: Pexels
"I found my future wife during the national lockdown"
This 38-year-old Mumbai resident finally cracked the arranged marriage success code
I was 30 years old when I had my first serious break-up and my mother did all that she could to push me back into the dating pool, which for her, was throwing me head-first into the arranged marriage market.
I lost my father when I was 17, and my mother is my everything. So, I succumbed to her melodrama – 'What will happen after I die? You won't have anybody' and made a matrimonial profile.
What she wasn't prepared for was an eight-year-long bride hunt and a lockdown to facilitate the process.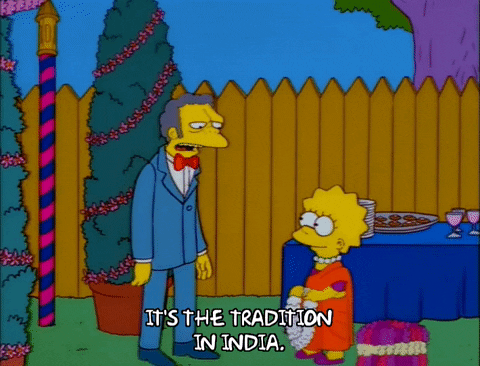 Back in 2012, I was just another profile on Shaadi.com – no obscene pay cheque or fancy NRI status. Fortunately, girls didn't find my profile interesting, because I would have been ruining two lives at once considering I was still not ready to settle down and didn't really believe in marriage.
Over the years, I acquired an "antique" or a "veteran" status on the site. At 38, I was still regularly checking the website, and had met almost 20 girls.
Sometimes kundalis didn't match, sometimes the girl thought 'we didn't look good together' and sometimes, I was apparently just 'too laidback' and loved football more than making time for the girls.
Finding love in instalments
By now, most of my friends are married with two kids or two divorces. In fact, one of my nieces is also looking to settle down.
Many wonder if I felt strange attending so many weddings over the years, but I live in a Catholic-dominated locality and most of my friends are Christians, so there were multiple other benefits too — dancing, drinking and all that.
And, I was always hopeful and believed that when the time was right, I'd find the person.
Sometime last year, I got in touch with a girl called Menaka on Shaadi.com through her mamaji.
It was a strange meeting where we only discussed the textbook questions — where do you work, what are your hobbies and so on. There was no follow-up. After a week, when I called her, she rushed through the conversation like I was a telemarketer trying to sell insurance.
I felt bad for a split second because there was potential, but this is normal in the arranged marriage scene and I moved on. For the next several months, we stayed in touch intermittently.
Lockdown marriage made in heaven
In March, when the lockdown started, she reached out and we started talking regularly. We learnt about each other's likes and dislikes, quirks, habits, friends and family. And having all the time in the world to reconnect, we decided this was it for us.
Initially Menaka wanted to keep it under wraps for a while because she didn't want this to end, like it had with many other suitors in the past. And we had decided to meet after the first round of 21-day lockdown and formally go talk to our parents.
But when the lockdown kept on extending with no sign of it ending in the near future, we informed our parents that we had decided to get married, and naturally, they were overjoyed.
It might seem strange to rush into this lockdown marriage but there are two major reasons. Honestly, the fact that my mum is now 70, and pushing me to settle down, is one of the reasons that I decided to make this decision during the lockdown.
Secondly, even though there was a lot of back and forth in my equation with Menaka, there was this comfort level that I didn't feel with anybody else. It was the same for her. Talking for hours was effortless, so it wasn't difficult for us to decide.
We have met less than five times and it can be daunting for couples to take the giant leap only after meeting a couple of times. But since we have been meeting so many other people over so many years, we kind of knew what we didn't want and what worked for us. Maybe we needed that time for things to finally work out between us.
For the first time, I'm so sure of something and have found faith in this institution called marriage. I guess "when you know, you know" is true in our case. She is a year elder to me and our maturity levels match. She is an only child and I am the youngest of five siblings. Our families have decided to meet once next month somehow and finalise this lockdown marriage.
She wants a destination wedding abroad. I would be happy just by going to the registrar's office and signing the papers. But since hers is the only marriage in the family, I understand it's important.
I still can't believe that this lockdown could turn out to be life-changing in this way for me. After all, there's always a silver lining, only if we keep our hopes alive.
(Pushpendra P is a Mumbai-based communications manager and also runs a crowd-sourced library)
– As told to Arundhati Chatterjee