Representative image: Little Things/ Netflix
Mastering the art of conflict de-escalation, because we're stressed out enough as it is
Tu Tu Main Main was only good as a TV show
We're all a little on edge these days. It takes little more than someone cutting us in the grocery store line, wearing a mask wrong or touching your groceries (even when they're trying to help) to set us off. By the end of the screaming match, you're so worked up, that forget conflict resolution, you don't remember what you were even fighting about in the first place.
You're not the only one feeling like they're ready to explode right about now. Psychiatrist Dr Bindu Malhotra says that the pandemic has put us all on high alert. "This has made us more sensitive to external stressors."
This fear, paranoia and stress has us ready to pop off at the first person who is unfortunate enough to get caught in the crosshairs of our anxieties. Friends, co-workers, neighbours, family members – we're coming to a point where even simple misunderstandings are turning into red hot blowouts.
The best thing we can do for our mental wellbeing right now is to master the art of conflict de-escalation.
Malhotra has a three-pronged approach when it comes to effective conflict de-escalation. The first focuses on how you feel, second on how you're presenting yourself and the third focuses on how you're communicating.
"When you're confronted, your body automatically goes into fight or flight mode. Ask yourself, is this a fight worth having? Do you need to put your body and mind through all those stress hormones over something inconsequential?"
You don't have to always back down but confrontations rarely follow a rational path or result in a happy ending. "If it's an important matter that you need to discuss, driving a conversation during a tense moment where emotions are running high won't work," says Malhotra.
We'll start by saying that telling someone to "just calm down" is not going to help. It's more likely to turn the person into Anger from Inside Out.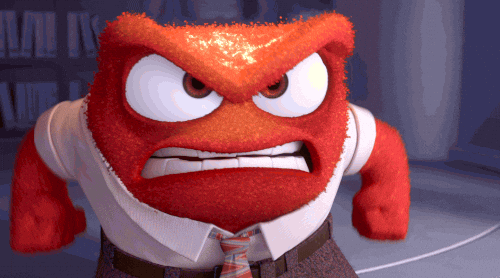 Save yourself from the scorch and learn from Malhotra's three-point conflict de-escalation guide:
An expert's guide to conflict de-escalation in an argument
First retreat to your mind palace
You didn't expect this conversation to take the turn that it did. It could be a debate-turned-argument with Mina mausi about how sex education won't sully children or a neighbour complaining about your music being too loud. While the person in front of you may have embarked on a personal tirade, your goal is to defuse the situation, even if it's just for now.
Malhotra says that you want your reactions to come from a practical and not emotional place. When your emotions take the driver's seat, things get said that do more damage than you'd expect. Now you can't always keep your emotions in check but you're going to want to exercise control by trying to pull back.
Count back from three to one in your mind before responding. This gives you a moment to frame your answers better instead of blurting out the first emotional response as a reflex.
We're not rocks, it can be incredibly overwhelming if someone gets up in your face and starts screaming. A way to keep yourself grounded is focusing on your breathing.
"Focus on your lungs as the air fills them up. Follow its path in and out of your body. This kind of slow deep breathing can help bring your heart rate down and give you the clarity you need to diffuse the situation. Also, it can also keep you distracted until the other person is done venting," says Malhotra.
Your body language can speak louder than their words
Have you ever seen a video of two rams butting heads? They'll keep at it until one of them bows out with a concussion or they both lose a couple of thousands of brain cells. If you're both here in the ring in your best power poses, expect a fight to ensue.
For conflict de-escalation, Malhotra suggests a neutral stance that's noncombatant.
"Stand tall and try to control your facial expressions to keep them relaxed. Maintain eye contact to show you're listening to them. In most cases, all people want is for someone to listen. Their anger could be a chain reaction to a completely different matter."
We've all encountered people who enjoy triggering an emotional response out of you during an argument. They use their loud voices and insults as a power move to lord over you, letting their ego get giddy. The best thing for you to do is to appear interested but unfazed by their anger.
Keep your voice low and calm to be non-threatening. "People have an unconscious tendency to tilt their head a bit when they're really listening intently to someone. Even if you aren't that interested in what the person is saying to you at that moment, try to tilt you head slightly to show them you're really listening," says Malhotra. Nodding along will give them that confirmation that their perspective is understood.
Choosing what to say and what to let go
It's not easy to communicate with someone who isn't willing to listen. Malhotra says to just ride their anger wave until it comes down. "Once they have gotten all that frustration out of the way, that's when you can actually communicate."
What people want in these situations is a feeling of validation. Empathy goes a long way, they need to feel like you understand where they are coming from. Use phrases like "I understand" and "I see what you mean". You'll find them getting a bit calmer once they feel that you've put yourself in their shoes.
"Giving people validation helps bring down the wall that's been created between the two of you," adds Malhotra. This is when you can move past those initial emotional reactions and address the core problem.
Drive the conversation towards the future instead of what has already happened. How do we avoid this situation? This will take you from the tu tu main main phase of the conversation to a collaborative problem-solving mode.
We need to agree to disagree and be satisfied with that. You may never be able to convince your spouse that magenta is the best colour for your bedroom walls, they might still stick to lurid orange.
We've forgotten how to agree to disagree. There doesn't have to be a winner and a loser in this situation. Because, at the end of the day, robots are plotting to take over and we need every person in our corner that we can get.
WATCH NOW – How to cope with anxiety and stress