Representative photo: Mayank Mudnaney
Smother Nature: why Indian men find it hard to adult
Why is mollycoddling confused with love in our culture?
Complaint: Living with grown Indian men who can't adult.
Symptoms: Gender-biased expectations, male privilege, inequality in relationships.
Plausible causes: Three-toed sloth. Or a mollycoddling female figure
Diagnosis: Toxic behavioral patterns and marital conflict
On my holiday to the Masai Mara, our guide was explaining the parenting rituals of Panthera Pardus, also known as the common leopard. Interestingly, leopard moms face a conundrum similar to human parents: When is the best time to let your kids go?
After 40 years of research, it was recently discovered that this period was anywhere between 12 to 36 months, and despite the dangers that cubs face – scavenging for food, dodging predators – they manage just fine.
The most evolved species, the subcontinental Homo Sapiens, cannot survive in concrete jungles without his mother and this umbilical cord can remain attached from two years to, well, forever.
If you think this is a female rant about Indian men (you may be right), you'd also have to consider all the responses I received after circulating a WhatsApp message asking for anecdotes.
Unlike free political propaganda, real stories tumbled out faster than celebrities leaving Antilla after a Diwali party.
So why is mollycoddling confused with love in our culture? And is it truly wrong?
My brother and I did equal chores, irrespective of our genders. We were handed responsibilities and thrown in a few Fear Factor-style challenges ("Go talk to the manager of this public bank, and see if he'll double the interest exclusively on our Fixed Deposit").
Sindhi jokes aside – our parents were strict, but it compelled us to get our shit together because they weren't going to do it for us.
So it amazes me to see mothers fussing over grown men, pandering to whimsical requests at their own inconvenience – over dining options, living arrangements, sartorial needs and pretty much everything, except their offices.
My boyfriend-turned-husband lived in a foreign country for seven years. So I couldn't fathom why he would leave wet towels on the bed. Until I realised that no one ever told him to pick up after himself.
Once I came home to the sight of my mother-in-law packing his bag for a two-day business trip. He told me that it was something she "enjoys".
"Indian men living here don't do physical work – wives are expected to take care of sons the way that their mothers did for them," says 34-year-old Avantika*.
"You can only respect your spouse if you have emotional intelligence — something your parents teach you. So if most male kids haven't seen it at home while growing up, then how will they practise it?"
Thirty-five year old Pune-based entrepreneur Kamayani* faced similar stereotypes at home, "where her two brothers would barely move a muscle".
She believes most women are more independent than men, and Indian mothers seem to be fixated with their sons, going to any extent to spoil them. "This becomes unhealthy for their future partners."
For 35-year old actor, Prerana,* who married her boyfriend after 11 years of dating, she realised her husband and brother-in-law were used to a sole central female figure that "did everything the right way" for them.
"Anything that my husband did independently – even making basic breakfast was celebrated as a big event," she laughs.
The trickle-down effect of 'harmless' mothering rouses a new variety of hell for working women who have 21st century expectations.
Is me running errands for my husband, that he can very well do himself, directly proportional to my feelings for him? Absolutely not.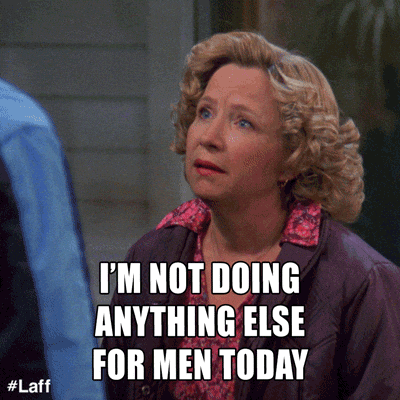 The truth is, our roles as female figures have always encompassed so much – managing high-pressure professional expectations, organising social calendars, rearing children, keeping house, ideating meal plans – right down to buying that grand-uncle a birthday present.
We aren't gatherers, waiting in a cave. So, do I really need another adult's personal chores added to my mental load?
Since he's not doing these himself, it's the Great Indian Mother driving this vicious cycle.
For Mumbai-based Claire, a 43-year-old German married to an Indian, she learnt the dynamics of the Indian Mothership the hard way.
"My mother-in-law would shop for my husband's wardrobe – including his underwear." she reveals.
Her husband was financially dependent on his parents until his mid thirties, but lived a lifestyle beyond his means. In turn, she felt they were spoon-feeding passiveness that was hurting his professional and personal growth.
After a few sessions of therapy and moving out of the family home together, her partner slowly changed his behavioural patterns and claimed responsibility.
Psychologist Jenisha Shah of MPowerMinds says that Indian mothers condition their daughters to toughen up and "get with it".
"With time, there's a role confusion – that the woman has to take care of the house, and the man only has to make money. It's so deeply ingrained. When I'm counselling a 40-year-old man, it's almost like introducing a new idea."
This generation gap isn't easy to bridge.
For decades, women have spent their lives serving their parents, husbands, and then their children, because they were never economically independent.
While doting mothers are part of the problem, many believe they're also part of the solution.
Forty-two year old Maya*, a marketing consultant, believes this hand-holding syndrome can change if kids are taught to look after themselves, irrespective of gender.
"His mum used to do everything, rendering him and his brother incapable of doing basic chores on their own – be it bank-related paperwork to assembling a crib for our first child."
Maya believes that her mother-in-law was compelled to do these things for everyone else, as no one else took charge in the house. "Not taking responsibility percolates into every aspect of our lives – from planning holidays to personal errands," she says.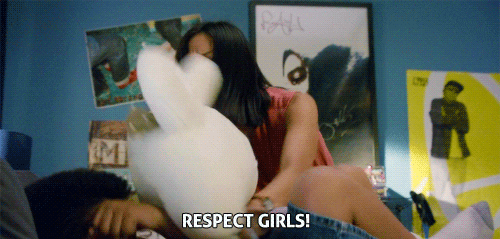 But there is hope. As a mother to an 11-year-old, she believes that Indian women, collectively have to set the right example to pave change for future generations.
If you want your cubs to survive and make for loving, respectful people – and partners – it's time to cut the cord.
WATCH NOW: Konkona Sen Sharma on raising boys in 2020
Styling: Divya Gursahani, HMU: Mausam Gandhi, Model: Shamini Mashruwala, Saurabh Chaudhary/Inega
On Saurabh: Shirt, United Colors of Benetton