Representative image: Gulmohar
How to stop your parents from meddling in your marriage
Share like your partner's listening
I tell my father everything. He knows my friends, talks to them, and in one particular case, shares WhatsApp forwards with an ex. Our 'character analysis' (gossip sessions) are my favourite pastime. And yet, when it comes to my marriage, I think he has too much of an opinion. He knows too much (probably my fault) and says more than that (definitely not my fault). It frustrates my partner when he tells us which furniture needs to be replaced, or that our house isn't sufficiently dusted. Parents interfering in your marriage sets the temperature soaring higher than a North Indian summer.
I deal with this the way any normal, functioning adult would: by fighting. Until of course, my therapist presented healthier options.
Fake it till you need it
"What's the point of all my experience if I can't share it with you?", my father laments. My therapist Nikita Poddar's solution to every parent's urge to dish out unsolicited advice is simple: Seek it. Even if you don't need it, even when you know what to do.
She says marriage is a sudden shift in 20+ years of an established dynamic, so you can reduce their nosiness by creating an environment where they feel needed. "Your marriage is hard on your parents too. Schedule one-on-one time like you used to, and make sure your partner has that space with his parents too." 
Make boundaries, not war
Poddar says: Share like your partner's listening. Identify what parents don't need to know or have an opinion on.
If your father's anything like mine, then you know the reality of parents interfering in your marriage. Hold back generously on details or you'll find yourself hiding under the dinner table instead of seated at it. 
Keep your DMs open
Three months into my marriage, my mother-in-law was still occupying a few cupboards in my room. I was too scared to ask, so I asked my partner to do it. I've regretted nothing more since then.
What followed was a series of cold wars, a lack of communication and awkwardness making each interaction worse than the last. It wasn't until I mustered up the courage for confrontation that I realised, she just needed me to talk to her. Having direct and open communication with your partner's parents will negate scope for confusion, and activate a functioning relationship.
It's a famjam
Outside of family dinners and societal obligations, I rarely had an opportunity to spend quality time with my in-laws. We don't like the same movies nor do we have overlapping hobbies or interests. Our interactions were restricted to obligatory events, and consequently, our relationship was formal.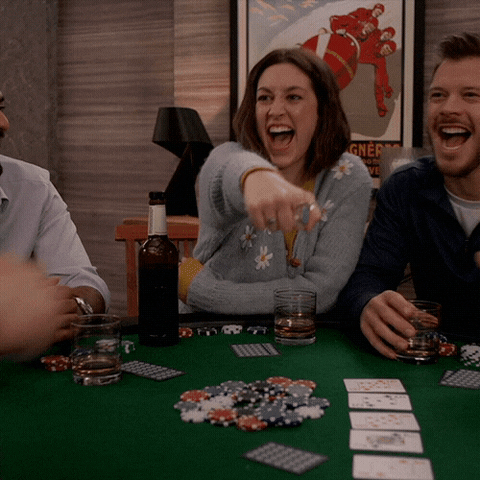 The day after my therapist told me to spend an evening playing mini golf with them was when things started to change. Initiating plans to have fun together created a strong bond between us — whether going karting, or solving puzzles and quizzes together. (Try these 10 Indian board games to rekindle the Hum Saath Saath Hai spirit of your family)
"Group activities disassemble tense interdynamics, creating space for joy and comfort". That's therapist speak for: when you're all laughing about how you couldn't act out 'DDLJ' at Charades, you'll create some pretty unshakeable memories. And happy memories build strong, lasting bridges that discord finds tough to break. 
TLDR: At the heart of it, parents interfering in your marriage stems from their insecurity over losing us. It causes us to react inappropriately, most of the time. And that's okay, I can handle my father commenting on the food in my house. But my partner can't. I wouldn't be able to either, tables turned.
We're way more forgiving of our parents than another's. There will be a time when our parents' unfiltered selves get too real for our partner, and taking certain defined steps to establish a strong relationship will prevent comments from escalating into anything bigger.