Representative still from 'Dil Dhadake Do'
"He was cheating on me but I didn't leave": Working through infidelity isn't easy but it's possible
Deeply personal experiences along with an expert's take on how to get through it
An empowered woman has the freedom to choose. So when she can leave a relationship because her partner was cheating, why should she be silly enough to stay, right?
According to world-renowned author and psychotherapist Esther Perel, "If divorce carried all the shame, today, choosing to stay when you can leave is the new shame." That really got me thinking about the people who overcome infidelity.
Women used to stick with bad marriages and cheating because they were economically dependent on their spouses. Today, in regions where women have financial freedom they're freely choosing to walk out on their marriages.
Shalini Munarkas* tells me that fear of judgement is incredibly isolating for couples working through infidelity. When her husband told her he had been unfaithful, she didn't know who to turn to. "It wasn't sexual but emotional," she says. He had been on dating sites and talking to other women until it became too much to hide from his wife and he broke down.
"I knew I'd be judged by my friends, they would have told me to leave him. But I still loved him and together, we decided to address it and stay married."
The definition of cheating is changing
Reports claim that infidelity is on the rise. Some may argue that it's because adultery is no longer a criminal offence in India, where the law used to interpret women as being the property of men.
In a free world of dating apps and swiping left and right, we have new avenues for connections and conversations. The temptation's never been this bad and access, never this easy, explains psychotherapist Nishita Khanna.
"This new access is also changing the definition of cheating and infidelity in relationships. It's not just intercourse outside of your relationship. It can be going on dating apps without telling your partner, texting and sexting with someone, video chatting, and so on. Everyone has their own limits and notions of what counts as cheating."
Cheating in committed relationships is rarely just about sex. While she's counselled couples working through infidelity, Khanna observes that it can be emotional, a need for attention and also be indicative of other blocks in communication and interpersonal issues.
"Sometimes people are exploring something that was out of reach for them emotionally, physically and even sexually for years. It can also be after a trauma or loss in their lives that they turn to companionship outside of their marriage," she says.
Does an affair mean the end of our relationship?
You can put on a playlist of girl-power anthems and walk away from a cheating partner. But you can also Lemonade like Beyoncé with a baseball bat and after that, decide to work through it.
Aditi Saluja went for couple's counselling twice a week with her partner to understand the root cause of the problems in their relationship. "Our relationship was already a bit shaky. After 10 years of being together, some things started to lose their charm. We got rusty and both of us sought comfort elsewhere."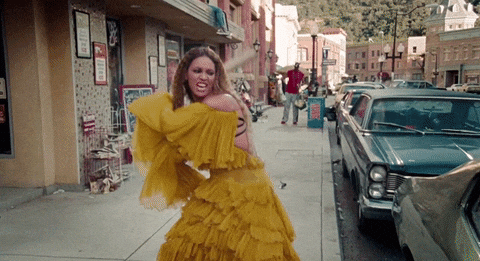 "Infidelity isn't a sign that the relationship is over and all love is lost. It is a great betrayal of the relationship you thought you had with a person. And working through infidelity starts with acknowledging realities, understanding why a person did it and rebuilding a new relationship with trust and better communication," adds Khanna.
So, how do we heal after infidelity? 
The great big question of how to let go and move on is hard to answer succinctly. But acknowledging the misdeed is the best starting point.
You can't brush off or dismiss a betrayal that deep. In the words of boy band Blue, sorry can be the hardest word but it has a deep effect on the betrayed partner. Sit your partner down and tell them about the affair and that it is over. Khanna also suggests seeking a controlled environment with a mediator, like a therapist's office, to talk about it.
"As the cheater, you have to be open to hearing all the harsh words and emotions your partner will be pouring out. Be open with your remorse and let them know you recognise the hurt it has caused. Once the anger is out of the way, that's when it can be put aside and you start to rebuild."
After Arpita Kukreja and her husband sought couple's counselling (he was sexually unfaithful), her first thought "after the screaming and shouting was, 'how did we get here?'"
High school sweethearts who married after college, she saw her relationship shatter after seven years of marriage when her husband had a one-night stand during a business trip. Through therapy, she finally saw behind the illusion of their ideal relationship — the daily micro-aggressions, their diminishing date nights, late nights at their respective offices and a breakdown of communication.
"It's not about blame, but seeing the actions that led to unfaithfulness by both partners. Then you can recognise these were the problems coming up in a relationship that we had been ignoring, and it bubbled up and one of us broke this pact of monogamy and it jolted us back to reality," says Khanna.
Our knee jerk reaction is wanting to know all the sordid details, but Khanna adds that it'll only add to the pain that you're feeling. Instead of asking who is it, where it happened and what position it happened in, it's better to ask questions that are focused on your relationship with each other.
She gives some examples:
– How did the affair make you feel that's different from how I make you feel?
– What is it that you sought elsewhere: attention, affection, kink, freedom?
– What is different about our relationship now than when we first got together?
– What's one realistic daily action/activity/behaviour that I can do differently (and vice versa)?
Reaching forgiveness for the person who has been cheated on begins when the person who had the affair is completely transparent. It's their responsibility to nurture the relationship, rebuild channels of communication, take down those cryptic posts, locked profiles and give your partner access to whatever part of your life they ask.
"Of course there's going to be suspicion over the smallest of things at first. So if they need it, take off your phone password, share your log-in details, update them on your schedule and check in with them. There shouldn't be any mystery to what you are up to. That lack of knowledge will have your partner's mind jumping to the worst-case scenario," says Khanna.
Kukreja says that her ego was hurt as much as her heart was broken. "When you lose faith in what you thought was solid in your life it can have you questioning a lot of other aspects of your life. What else have I been getting wrong? I definitely had a very emotional reaction and I think that's completely allowed. Scream, shout, cry, you're allowed to feel all of those things."
Take out time in your day to talk to each other with honesty about what you're feeling. The need for transparency diminishes with time as trust builds up again.
As Perel explains, you might even be communicating better and deeper than ever before, and getting to know different sides of each other. There's no going back to your old selves so make a new normal and see this as the beginning of a new relationship. "Your first marriage is over. Would you like to create a second one together?"
WATCH NOW – How to bring the spark back in your relationship