Representative image: Emiliano Vittoriosi/ Unsplash
'Nothing prepares you for the grief that settles in once the person you loved is buried'
It feels like living in an alternate reality
My mother passed away on an unremarkable morning. She had been admitted to the hospital because COVID-19 had mutated and made it impossible for her to breathe on her own. After five days, she succumbed to the complications and left us to deal with a life without her. I don't remember much of what I said or felt at the time, but I can recall with complete clarity the feeling of an invisible weight settling on my chest. That's how I knew I was dealing with grief. For a culture that has a thousand and one rituals around death, there is little to prepare you for the grief that settles in once your loved one is buried. I didn't understand why I couldn't recall my mother's voice when I had talked to her barely a week ago, or why food had started tasting like cardboard and dust.
I became the emotional equivalent of a water-filled glass jug placed on the edge of a wobbly table. There'd be long stretches of time when I felt capable of functioning normally, and then hours when I would just want to curl up on the floor and scream.
It didn't help that two weeks later, my best friend also died after a short battle with the same disease. Just when I thought I was getting used to the dark weight on my chest, it increased tenfold.
I couldn't fathom what was happening. I thought I had lost the ability to laugh. There were times when I would find myself chuckling at an old episode of The Office or my baby nephew's antics (he had learnt his first swear word, much to the disappointment of my sister), only to abruptly stop when a voice inside my head piped up with a reminder of what I'd lost.
I knew what was coming, based on my understanding of Elisabeth Kubler Ross's model of the five stages of dealing with grief (denial, anger, bargaining, depression and acceptance), but nothing can describe the feeling of not being able to imagine your life beyond the day you're living because nothing makes sense.
In the most ridiculous turn of events, I found myself relating to the lyrics of the Katy Perry classic 'Firework' because I felt like a plastic bag drifting through the wind, wanting to start again. Unfortunately, the peppy chorus about letting my colours burst wasn't enough to pull me out of the funk I found myself in. I was unable to work or execute any task that wasn't necessary for immediate survival.
Being a true blue millennial, I turned to the internet for respite and fell down a rabbit hole of personal accounts from people who'd also been struggling with grief. On a Facebook support group for children who'd lost a parent, one lady admitted she was unable to sit at the dining table to eat because it reminded her of all the times she'd sat there with her mother. Another confessed that she couldn't watch videos of her father (who'd passed away a few years ago). That one felt closer to home because I, too, have been unable to look at any photo of my mother since she left us.
The closest I've come is staring at the unflattering rendition of her features on her Aadhar card photo, because I've had to present it multiple times to get tangible proof of her death in the form of a government-issued certificate.
Now that I knew my feelings of desperate anguish at inopportune moments were valid, I started wondering if I should seek professional help.
"During the initial stages of dealing with grief, especially six-seven months after you've lost a loved one, it's very important to self-heal," says Bengaluru-based psychologist Charlotte Rosline Soans, "It's like getting an injury while cooking. Your first instinct should be to give yourself first aid, then evaluate the damage. During the initial stages of grieving, the only focus should be on coping and being able to function on a day-to-day basis."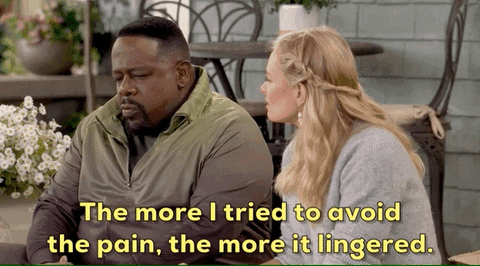 My way of self-healing was to sit down and make a list. Lists make me feel in control and listing down all the things I've learned about myself and this new world helped me realise how unprepared any of us are to deal with loss and grief.
Grief comes in waves of differing order
You may think that you'll feel the saddest in the first few days after their death. But grief hits you hardest just when you think you're getting used to their absence. When you realise you must continue living in a world that is devoid of their presence.
It could be when you're trying to sort out their clothes, some of them with tags still on because death is inconvenient and comes without a warning, or it could hit you with the force of a thousand suns when you have to go through the comically clinical steps to procure their death certificate because paperwork trumps grief.
This fact was hammered home as I sat opposite a stern-faced insurance agent who wanted to go over the release slip from the hospital to check if I would trip up and reveal any discrepancy that would save his company a few thousand rupees but do nothing to bring back my mother.
Dealing with grief will change your body
I used to think it was just my mind, but turns out that grieving actually manifests itself physically. I was always tired but found it difficult to fall asleep. Eating stopped feeling necessary because everything tasted like sand or cardboard. Soans confirms this, saying, "It tends to take a toll on your body, both mentally and emotionally. Because of a change in your sleeping and eating patterns, your body starts experiencing hormone imbalances. It will start affecting your body's metabolism."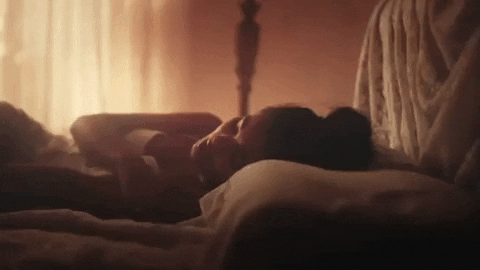 A study conducted in 2012 concluded that bereavement puts you at risk of developing heart disease, while research from 2019 reveals the adverse effects of grief on the immune system. This gave me a weird sense of comfort. It would seem wrong if my body remained the same while I had seemingly entered a parallel universe where everything was grey.
Your standard emotional responses will change
I used to get angry pretty easily, whether it was because of a hateful tweet or an act of casual sexism around the house. In fact, it became a running joke, or more like a party trick, for relatives to deliberately make misogynistic and ignorant quips to see who would get me to crack first.
The fact that this no longer riled me up was the first indication that something was off in my head after my mother's death. Yes, there was the initial stage where I would get mad at God, fate, and other kids who continued to live without knowing what it's like to lose a parent. But it quickly dissolved, and I found myself unable to react to things the way I might have before.
The anger felt pointless. Would it bring my mother back, I'd ask myself stubbornly, if somewhat illogically. The only downside to this, as far as I can see, is that my aunts and uncles will have to find something else to entertain themselves with.
'Ridiculous' seems real
Dealing with grief makes you believe in things that you might have otherwise mocked or dismissed. A family friend revealed that after his wife's untimely death, he would fervently scan newspapers for reports of someone waking up in a graveyard after a mistaken burial.
For me, it was a bit more fantastical. I began trying to calculate and note down the exact moment that things started going downhill, so I could go back when — not if — I encountered a time travel opportunity. You might do anything to just hear their voice again or get proof that they're happy wherever they are.
In the book The Laws of the Spirit World, author Khorshed Bhavnagiri shares her experience of coping with the untimely death of her two sons through the messages that came supposedly from them through several mediators. I was told that messages from beyond can come through any channel.
Close relatives would constantly ask me and my sisters if we saw our mom in our dreams (a popular way for the dead to communicate, apparently). Snippets came through whatever my sisters and father dreamt. I can't say whether the visions were real or just a projection of our grief. All I know is that we could finally talk about her without choking or dissolving into tears. That seems good enough.
Not everyone understands what you're going through
Well-intentioned people will tell you to be brave and move on. I was once on the other side too, so I couldn't really find it in myself to hate them for it. I've used the classic "They're in a better place" while offering my condolences to those dealing with grief, or the other crowd favourite "death is inevitable, we all must face it".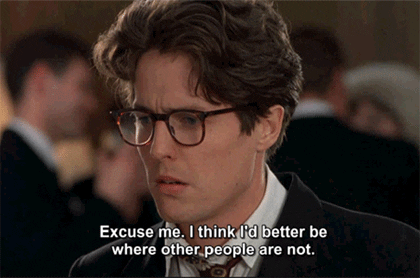 When I was told my mother was in a happier place, I wanted to scoff and assure them that she had been plenty happy here too. She had plans for winter, and an unread book on her nightstand that she was thoroughly invested in. She was going to be a grandmother for the third time in a few weeks. On top of that, she had finally accomplished her New Year's resolution of joining a gym and was able to fit into a T-shirt that she couldn't a few months ago. My grief-addled brain couldn't let go of her delighted face as she showed me how well that old T-shirt fit and how proud she was for sticking with her new habit.
It's very difficult to convey the grey presence that's made a home inside of you, refusing to let you 'be brave and move on'.
Fran Solomon, the founder of Healgrief.org, puts it best when she says, "For those of us who understand (grief), no explanation is needed. For those of us who do not, no description is possible."
Dealing with grief never ends
Everyone around me said time is the best healer. I thought that meant that as time passes, the pressing weight of dealing with grief would also lighten. That's not how it works. Grief settles into your body, initially, with sharp and pointy edges. Over time, those edges become rounded, like sea glass, but that doesn't mean you stop feeling its presence. It just gets easier to bear.
You learn to live with the knowledge that you'll never be 100% happy, because there's always a bittersweet reminder that this moment could have been better if you'd shared it with the ones you lost.
On most nights, I cry myself to sleep as it's the only time I'm alone, with nobody around to panic and ask if everything's OK because I'm tired of answering that question.
But I believe that things will get better because each morning, it's easier to get up and out of bed to function as a regular member of society. There's also immense comfort in the knowledge that you're not the only one living with this dull, dark abyss inside of you. It makes dealing with grief easier, if not better.