Choosing the right diet for your lifestyle (so you can have your cake and eat it too)
Nutritionist Nmami Agarwal shares diet hacks and healthy swaps
Choosing the right diet for your lifestyle can be harder than finding the right partner. Sure, once you've found the right man, you have spend the rest of your life trying to communicate effectively with him sans physical violence.
But when it comes to diets, you have to make sure you keep switching them around so that they suit your ever-evolving lifestyle needs, age and health concerns… and most importantly, tastebuds.
Pop culture has made sure we villainise certain foods — sugar is Thanos, in that it wants to destroy you.
Carbs are the the eternally seductive Loki, we all want a taste, but come to regret the union when the ill-effects catch up with us.
But according to Delhi-based nutritionist Nmami Agarwal, no food is truly bad. Really. Cue the happy dance.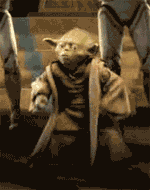 She suggests healthy swaps and hacks for everyone — whether you're desk-bound or on your feet all day. And yes, there's a way you can have your cake, and eat it (healthier) too.
For the nursing mom
What you eat passes on directly to your child, so make sure you eat well. Your plate should be colourful, and cover all five basic food groups: Carbs, proteins, vitamins, minerals and fat.
For the office-goer
Sure, it's easier to blame your lethargy and lazy meals on being desk-bound, but it's crucial to make time for yourself if you want to design the right diet for your lifestyle.
The healthiest snacks to much on are nuts — makhana (fox nuts), roasted chana and the like, so make sure you keep little jars of those handy.
Take the stairs, instead of the elevator, have walking meetings, and instead of using your smoke break for a phone call — take your call on a walk.
For someone on-the-go

If your job involves long hours of standing up, walking around and physical labour, you need to keep your sugar levels in check.
In order to do that, you must consume something every couple of hours — whether it's a fruit or a glass of chaas.
For the meat-eater turned vegetarian
Giving up meat in your quest to find the right diet for your lifestyle doesn't automatically mean losing out on your protein intake. Make sure you add lentils, pulses, like rajma, chana, dal, nuts seeds and dairy products to your diet.
Making unhealthy food, healthy
If pizza is your soulmate, fear not, this isn't a break-up suggestion.
Instead, opt for a wheat or cauliflower base (don't knock it till you've tried it) so you can increase your fibre and nutrient intake, and instead of drizzling it with cheese, add more veggies.
When it comes to chocolate cake, the simplest thing to do is avoid using refined sugar and opt for natural sugar — jaggery is a great source of iron and other nutrients. Dates, which are good for digestion, constipation and obviously, add that sweet, sweet flavour.