Photo: Arundhati Chatterjee
How to survive marriage without going to jail
A Valentine's gift to all women
Valentine's day is around the corner and though an avalanche of vile, heart-shaped candy will get passed around, what the women who have been imprisoned long enough within the gilded cages of matrimony really yearn for, is a heavy-duty replacement. Husbands for some odd reason, after a year or so, just stop functioning efficiently. Unlike a refrigerator, they don't even come with any sort of extended warranty, so you are stuck with this creature, who from sweeping you off your feet, now grumbles to even lift his off the coffee table.
This notion hit me even harder when my partner was sprawled on the sofa, as we were apparently coaching our daughter for her karate exam. My count of Ichi, Ni, San was interrupted with, "Wah! A chauka!" I first thought my black belt-wielding partner had forgotten the basics, "San is three in Japanese and not four!" But discovered that he was surreptitiously watching cricket on his iPad instead. It was then ladies, that I wanted to punch him on the head, not hard enough to even knock him unconscious, in the hope that like most electronics, a quick switch off and on would restore optimum functionality, but just to give him a headache in return for the one he frequently gave me.
I stopped mid-air when I recalled Lana Clayton's case. The woman was recently sentenced to 25 years for murdering her husband with drinks laced with eyedrops. Her defence was that she didn't mean to kill him but wanted to merely make him uncomfortable.
Marriage is perhaps a lot like life imprisonment, but you do get better meals and can wear your own clothes, so I dropped any actions that could lead to a legal backlash.
I had my next eureka moment when I spoke to a friend that evening. Fuming as her husband spent two hours playing games on his phone, she was thrilled when his phone crashed. Cackling away, she said, "The phone has gone for repairs! God heard my prayers."
Wondering why I needed to rely on God when I could try a DIY method, I got home and secretly changed my husband's iPad password. It is difficult to quantify the joy I felt that night, watching him enter his password repeatedly, till his device was disabled.
I then realised that it was possible to devise methods where we could fight back without fighting at all. Honestly, when you have kids, jobs, in-laws and pets, who has the time to indulge in bickering, sulking and then all the heart-to-heart discussions?
The haunted house method
His wallet mysteriously moves from his bedside to the bathroom, the car keys go into a drawer in the kitchen, his glasses are under the sofa. To make it even more perfect, the wife coos, "Baby, either we have a poltergeist or you have become forgetful!  Should we go to the doctor? Your bua also suffered from early Alzheimer's; it could be a genetic thing na?"
The use it or lose it tactical manoeuvre
Use his things liberally when he is not around. His shampoo, which is not good enough for your fabulous mane, can be used on your dog. Knot and wear his shirts and t-shirts to the gym or even gardening. His razor? Why have a Brazilian wax, when 5 minutes in the shower and you can leave wiry strands in his razor? Revenge is best served cold, and this one ensures that it is served at a hair-razing temperature.
Divert and deflect
When your partner is annoying you by talking about inane things or repeating the same story 3,000 times, refrain from throttling him. No judge will accept, "Milord, I just wanted to choke him till he stopped talking, not till he ceased breathing!" Instead, ask him random questions so it breaks the loop in his head. Even something as stupid as, "Is today an odd day or an even one?" Men have the attention span of goldfish; after trying to answer, he would have completely forgotten what he was talking about in the first place.
Gadgets are injurious to health
Studies repeatedly prove that excessive screen time is damaging, so help him lead a healthier life by using my altering password tactics on all his devices and his streaming accounts. Also pull the plug on his phone, literally in this case. Each night after he plugs in the charger, gently move the plug so that it's still in the socket but his phone stays the way you like it, completely dead.
Emulate mummy ji
When my partner felt ill, off he would go to mummy ji's house claiming that her haldi doodh was a miracle cure. When I made the same in my kitchen, he dismissed it as ineffective. Swallowing my pride along with all the vile concoctions I had tried, I approached mummy ji. She smiled, "Beta, I drop two Crocins in his milk, bas and he becomes fit and fine."
This method can be handy even in sticky situations like a boy's night out. Instead of nagging him about not going, try saying, "You work so hard, and deserve to have some fun. Let's have a drink together before you head out, shall I get you a rum and coke darling?"
Out of sheer relief at escaping a battle of wills, he will acquiesce and this is your chance to douse his drink, not with eyedrops, but with a big dose of a cough syrup like Benadryl that also causes drowsiness. Passing out was his plan anyway, you have just ensured that instead of the long route with multiple drinks and a late-night, he takes a short cut and passes out nice and early.
You may wonder, if your partner is so annoying then isn't it better to just find another suitable mate? According to relationship coaches, being frequently irritated with your partner is normal. We just don't expect it to be part of an ideal relationship, as we have grown up on tales of happily ever after. All these stories though, either stop at the grand wedding or then like Romeo and Juliet, the protagonists die before they start bickering about smelly bathrooms.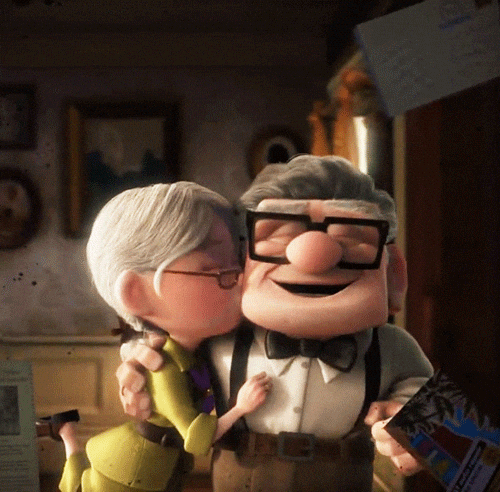 The truth is that even if you could replace this pesky partner for another, (this, of course, excludes violence and other deeply toxic behaviours, in which case, run as fast as you can) then it would only be exchanging one set of problems for another, as human beings are inherently flawed creatures.
The only way to survive a long-term relationship is to be pragmatic, accept differences and follow what Gibran advocated, 'Let there be spaces in your togetherness.' Since matrimony is also meant to be about sharing joy and sorrow, there is no real harm done in using the subversive tactics above, to give you some joy while causing him sorrow either.
They say marriage is not a bed of roses, which is a bit of a relief, otherwise, you would be constantly pricked as you lay there, rather than just twice a week and when the kids are fast asleep, but I think marriage can be likened to growing potatoes. Especially because you have to often deal with a couch potato, if not a real one. A potato patch, though dreary on the surface, is deeply rooted, sustainable and the eyes, if planted at a healthy distance from each other, can truly flourish and grow.
Now, I just hope my batata vada doesn't come across this piece otherwise I may find myself, unfortunately not out on bail but placed in solitary confinement.