Photo: drobotdean/Freepik
Flakey to focused: 4 expert- approved methods I used to improve my attention span
Tired of feeling like a goldfish?
I do a lot in a day. Just this weekend, I started three new shows, one new book and gave my cat the talk about how compost pits are not playthings and that the scent of rotting vegetables isn't fetching. I also decided to finally clean my cupboard, sort out the kitchen, and even give meditation for beginners a go. I finished none of  this — and realised I really needed to improve my attention span.
Honestly, it's easier to get my garbage-scented cat to concentrate.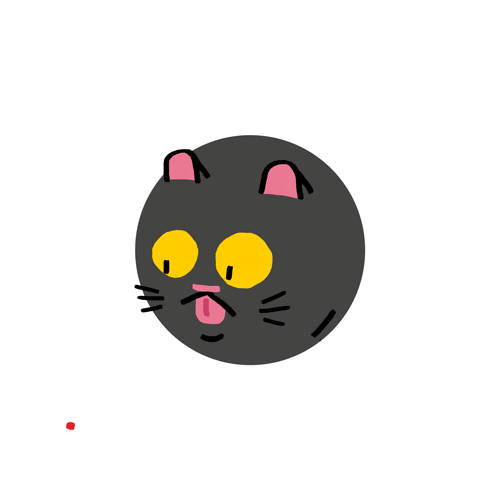 It's okay to not be as focused as an arrow 24/7, but this habit needs to be addressed when it starts getting in the way of regular functioning, and productivity — which is what started happening with me.
Other people started to comment on how I needed to improve my attention span. And when friends, family and coworkers start noticing the flaws you know but ignore by taking four consecutive naps, it's time to get out of bed and do something about it.
Before you unleash your inner judgemental Juhis and commence your tch-tching marathon, it turns out that this isn't just a me problem but an us problem.
"Today more than ever, we're hyper-tuned to everything. Our attention spans have shortened and we're now always on the go, hurtling towards our next goal, task or Instagram-worthy moment,"says psychologist Prachi Vaish.
Why adults seem to have such a short attention span
You're not doing enough if you aren't texting, cooking, posting about it, and reading a book, all at the same time. Why has overachieving while simultaneously running late become the new normal?
"Our brain is designed to adapt and modify based on the environment we exist in," says Vaish.
With information being thrown our way at lightening speed, our attention span has reduced to ensure that we take all the information in.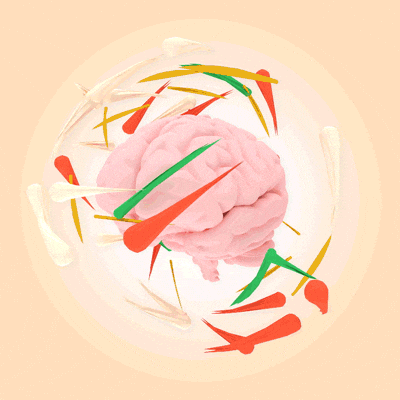 "Another reason for this shortened attention span is the need for instant gratification. Thanks to all the likes and shares, as soon as we have something, we begin searching for something new to experience that same high," she adds.
Is tech the problem?
You might have someone to share (some of) the blame with for missed deadlines. It's who you turn to when Friday nights seem dull, when you can't get the dal and water ratio just right or when you need to replenish your meme reserve – the world wide web.
Technology has brought the world closer, but Vaish believes it is also responsible for our constant need for stimulation – "Behavioural patterns of someone high on amphetamines, which are considered to be performance-enhancing drugs, are very similar to someone addicted to technology. Constant restlessness and fidgeting, repetitive behaviour, and shuttling between tasks are all signs of waning attention spans."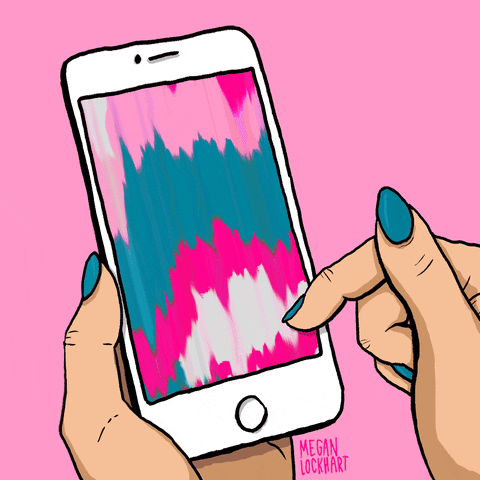 Four strategies to improve your attention span
To ensure that your attention span does not come in the way of productivity, the fundamental mantra is — delay giving in to every urge.
"Urges are a biological phenomenon that occur in waves and last for 20 to 30 minutes, whether you engage in the behaviour you're craving or not. So, you have to unpair the connection in your brain that says that only if you indulge an urge, will it subside. This is done by creating a fresh pairing by delaying that urge and noticing that it goes away on it own," explains Vaish.
And after picking Vaish's brain and scouring the internet, I narrowed down on four strategies that would lengthen my attention span and help increase my productivity too — here's what I tried, and how I fared:
Lock, unlock, and lock again
Vaish recommends the lock and key approach. "Whenever you get distracted or feel the urge to do something else, turn the key in the lock to signify that you're not going to do anything about it. When the urge passes and you've completed the task you were working on, unlock it again," she explains.
I couldn't find a lock and key, thanks to the drawer decluttering I've been putting off, so I improvised. Every time I felt the urge to take a break in the middle of a task, I opened a drawer, and shut it only when I completed the task.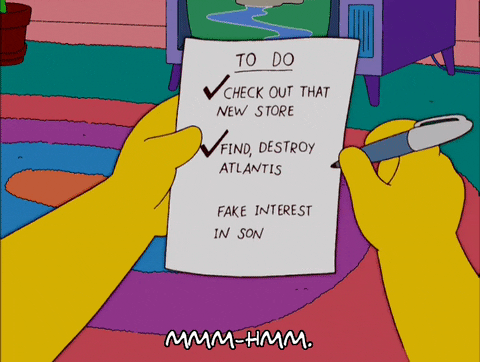 The satisfaction of shutting the drawer after finishing my task reminded me of the sense of achievement I feel when I tick something off a to-do list.
Of course, I can hide away the slip of paper, but the drawer was right there, staring at me, nudging me to quickly finish.
The first few tasks took a while for me to get through but once the pace was set, I powered through my list. This strategy helped me finish everything I needed to during office hours.
That night was probably the first time in six months that I went to bed without having to think about all that I hadn't managed to do that day.
Don't sweat the distractions
Every time you start getting distracted, start exercising – five jumping jacks, five push-ups, 10 crunches or even a 10-minute-long stretch session. This way you will give the urge enough time to pass, without falling prey to distractions.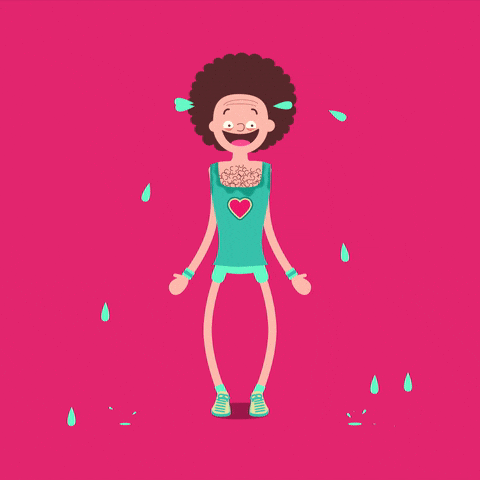 For me, this strategy worked, but for different reasons. I find any form of exercise excruciatingly boring, so when my attention wavered and I found myself reaching for my phone, I took a moment and went back to working.
Not because I had magically transformed into employee of the month, but because I really didn't want to start doing jumping jacks in the middle of the day.
Moral of the story? Your laziness might just be the kryptonite to your procrastination.
Pull a power hour
The power hour strategy requires you to put away all distractions for a period of time and work in "concentrated chunks of time," followed by short breaks. This method is said to "harness the optimal performance of your brain and body."
The method recommends starting slow, powering through twenty minutes initially, and then gradually increasing the time limit to an hour.
Twenty minutes of work felt too short for me. I found myself constantly looking at the time, and just when I started getting into the flow of working, it was time for a break.
But when I tried the same thing in 40 and 45 minute time chunks, it worked well.
Wave goodbye to the master-of-none multitasker
"Across the board, multitasking lowers productivity. But if multitasking doesn't work, why do you do it so often? It makes you more emotionally satisfied as it makes you less productive," says Eric Barker, author of Barking Up the Wrong Tree: The Surprising Science Behind Why Everything You Know About Success Is (Mostly) Wrong, in an interview with The Week.
Your brain is not programmed to multitask efficiently, so stop behaving like a helicopter parent and leave your brain alone.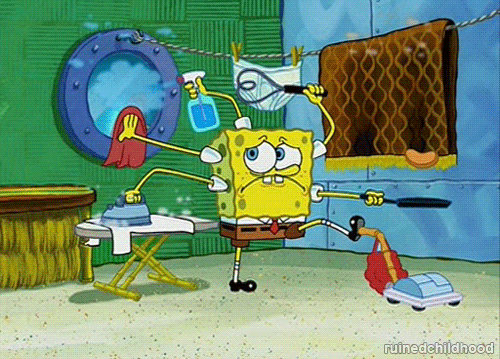 Focus on one task at a time, and work on it efficiently.
For me, shuttling between tasks means having a larger pile of half-done work at the end of the day. This strategy to improve my attention span helped productivity because I wasn't just finishing each task faster but giving it my all as well.
From one goldfish to another
No, the heading is not (just) a metaphor for being trapped inside our houses during lockdown.
It is a nod to our scaled buddies believed to have a nine-second-long attention span (Fun fact: a recent study suggests that humans now have shorter attention spans that goldfish – all of eight seconds).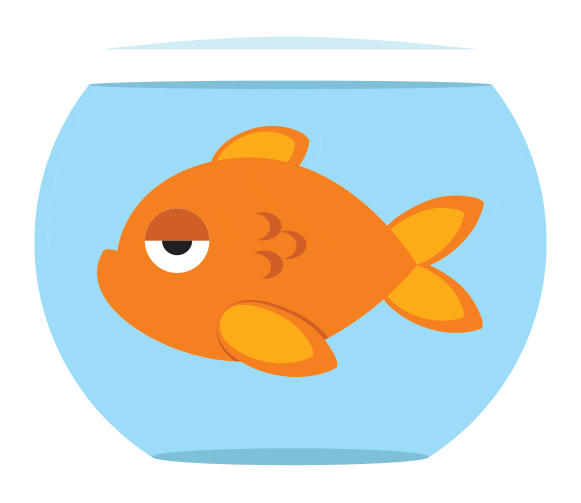 Here are a few things I learnt while trying to improve my attention span:
Set realistic goals
If you have a short attention span, don't expect yourself to power through twenty tasks a day because you're trying out a new strategy. Start small, enjoy the feeling of accomplishment, and gradually keep adding to your list of tasks.
Consistency is key 
Keep at it for it to become a habit — you have to actively try and control your urges, distractions, and need to procrastinate for an extended period of time to see results.
The payoff is worth it
The feeling of not having any backlog is much like coming home from school on a hot summer afternoon and chugging a cold glass of lemonade  – you feel giddy with relief, and after, you can finally go take a long uninterrupted, guilt-free nap.