Representative image: Pexels
I began my career in the middle of a pandemic. These are the lessons I'm carrying into 2022
Other than learning that my bedroom is home to a nasty chipkali
I've always been a planner — and an anally retentive one at that. I knew what college I wanted to go to, the career I wanted to choose, and even where I wanted to work. When I got a job in Mumbai as a writer, my brain thought, 'ah, finally, you get to live your own version of the big city journalist life, just like Aisha from Wake Up Sid'. Fast forward to today as I'm writing this from my parents' house — roughly 1,500 kilometres from the city of dreams — the sheer difference in the life I thought I'd have to the one I'm leading now makes me want to laugh out loud.
One day, my editor asked me what was stopping me from moving out of my parents' house. The question plagued me for weeks. You see, I'm not the kind of person who just 'has faith, and takes the leap', I take small, meticulously planned steps like an arthritic dog. And 2021 has only brought that fact home, what with taking my first step into adulthood with a new job all from the 'safety' of my childhood bedroom. To say, I've been confused would be an understatement.
Trying to figure out a new job alone can be daunting especially if you've never worked in an office before, like yours truly. The experience will most likely leave your brain unravelling like a giant ball of yarn. You need to take every step phoonk phoonk kar because before you can even blink, you'll have stepped on a landmine masquerading as a seemingly, innocent-looking patch of land.
Because I wouldn't want the rest of you to be blown into smithereens as I was, here are the career lessons I'm carrying into 2022, backed by sage advice from seasoned industry leaders, entrepreneurs and CEOs.
Career lessons that can help you in 2022
Have a checklist of short-term and long-term goals
I speak from experience when I say having a yappy dog in the background who even barks at mosquitoes can seriously mess with your productivity. Setting long-term professional advancement goals can help you stay focused, paired with actionable items you can work on every day to help you get there.
I struggled to set annual objectives for myself, but the SMART goal technique, which stands for Specific, Measurable, Achievable, Relevant, and Time-bound, assisted me in doing so. This strategy guarantees that your objectives are practical, achievable, and measurable, keeping you on track and motivated.
I'm not saying you need to know what you want to do 10 years down the line. You can start small. Make an annual set of goals, which you can divide into small bite-sized tasks. You can also schedule bi-monthly check-ins with your immediate manager so that you're updated with your progress.
Work on having a USP 
All of us have been blessed/cursed with weird talents we'd rather not have. For example, I can do the evil villain laugh down pat. And one of the career lessons 2021 taught me is that it's better to cultivate a unique talent when it comes to your job too, especially with the current work landscape.
It's a funda that Indra Nooyi, the former CEO of PepsiCo, believes in too. "When you have a competence that nobody else has, you become more valuable. Over my entire career, what I've been known for is making simple the complex, whatever the issue is."
Having a USP distinguishes you from the pack. But given the dynamism of the world we live in, you also need to ensure that your USP is relevant, current, and targeted. You may have to upskill, or master a new skillset to remain one step ahead of the crowd.
There's a lot of uncertainty about the pandemic and workplace culture right now, so listen to our favourite boomer influencer and legendary businessman Ratan Tata: "This crisis will force entrepreneurs to adapt and create. I hope that the ability to find another way to build a product, run a company, run operations a better way, will emerge as an outcome of the current crisis."
Ask for help when you need it
Sometimes, I feel like the work-life balance is even more mythical than the magic school of Hogwarts. If you started working in the pandemic as I did, chances are you were left feeling like the human version of a question mark… multiple times a day. But if you were smarter than I was, you asked for help.
For most of us, asking for help can make us feel like we're imposing on our colleagues, or we'll come off as someone who doesn't know what they're doing. And the pandemic has especially metastasized these worries. If you're a new joinee who feels like asking for help will make you look incompetent, you shouldn't be. A study found that seeking assistance with a simple task has no bad repercussions on perceived competence. Furthermore, in the same study, asking for assistance with a challenging activity resulted in a better perception of competence.
Having said that, don't go to your boss every time you have an issue. Not only should you express your concerns to your coworkers and supervisors, but you should also suggest strategies to successfully resolve them. Develop a reputation for being a problem-solver as well as a problem-spotter.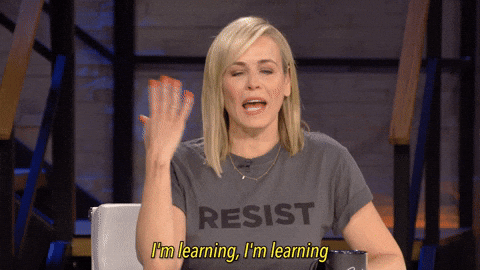 Expand your network 
Because I started working in the global pandemic, I knew virtually nobody in my field. Even if you didn't start working during this time, the opportunities to mingle with other professionals in your career have decreased magnificently.
You may have withdrawn into your shell and come to value isolation as a result of the pandemic. But one of the career lessons I've learnt is that establishing a network is a vital part of developing your influence. In 2022, we should make a greater effort to participate in discussions, attend work social events, and network with coworkers and other industry professionals.
Meeting as many new people as possible can help you build vital relationships that will help you in the future. So go make friends and develop a network that will benefit you throughout your career.
Join at least one professional group, through social media sites like LinkedIn or WhatsApp, to meet individuals outside of your company. Set up regular meetings with other experts in your area to learn more about what they do and how they do it.
Failing sometimes doesn't mean you're an imposter
The word failure has always had a negative connotation. It's all hearts and flowers to say failing will make you better at your job but the harsh reality is that failure can often drag you down and crush all of your hopes like a demon bulldozer from hell. Reading about renowned people who have failed many times before becoming big-ticket names, from Bill Gates to Zoya Akhtar, and imbibing the lessons they learned along the way, helps me when I'm feeling particularly despondent.
Rashi Mittal, the CEO and co-founder of WOOP (Women Of Opinion), is a big believer in word-of-mouth marketing. She understands what she's talking about, having spent five years as a specialist at Procter & Gamble.
"Getting over this fear of making mistakes is the most liberating process. It allows you to think of failures as learning opportunities and actually be happy that they happened," she says.
As Mittal points out, discontinuing a project that isn't working out may appear to be a setback at first, but it's all part of the road to achieving success.
Take it one day at a time
If I'm being honest, learning to take it one day at a time was the most bitter pill to swallow out of all the career lessons. While each day is important, having a bad day or taking it easy once in a while won't ruin your career. You need to regulate your energy better and make time and space for yourself. Take a break if you need it. Find a quiet place to reflect. Keep your eye on your career goals while doing so, and bear in mind that you'll need to keep your health and well-being in consideration if you want to make steady progress.
If your need to take a break is making you feel like an imposter, channel the spirit of Queen Bey — the mother of three who is also planning to take a break from her career after years of working. I mean, if Beyonce can take a break, so can you.
As much of a planner as I am, I'll be lying if I say I have it all mapped out in my little diary. Although it can be scary to think about our future hanging in the air like an upside-down bat, it can also be liberating to know that you're making your way as you go. We might not know what 2022 will bring with it, but what we can do is work on ourselves with these career lessons and hope that this year is kinder to us than the last two have been.