Representative image: Four More Shots Please
Rs 55.17 may not be enough, but it's a good place to start
How to bridge the gender gap by asking for equal pay
What do women want? It's the question that's been plaguing mankind (yes, 'man' kind) since the beginning of time. Men are known to have developed baldness while trying to get to the bottom of this conundrum, one of them even having famously decreed that men and women are from different planets. Is it flowers on the regular? Back massages after a long day? A proudly feminist partner? These are great, but what women truly ache for — and deserve — is that missing 55.17 rupees. According to the Monster Salary Index's survey in 2021, Indian men earn a gross hourly pay of INR 311.78, while a female receives only INR 256.61 per hour, bringing the gender pay gap to 18%. Equal pay for equal work, effectively a myth.
Male supervisors out-earn female supervisors regardless of the fact that both may have similar work backgrounds, pushing the wage gap in experienced individuals to a staggering 25%.
Ashvini Chevendra and her husband are both HR professionals at MNCs but rake in different salaries. You don't have to guess who earns less, of course. "He now has more experience in the field than I do but even when he was at the stage of his career where I am right now, he earned far more than I did."
According to Leisanne Pinto, an HR professional based in Mumbai, the inherent bias that woman will not be able to put in the same amount of effort as a man contributes to the evergreen pay gap.
Mitasha Singh, the HR head at the IT company Unifynd, adds that because women tend to stay in an organisation for a longer time, especially if they're married or have kids, which contributes to the pay disparities between men and women.
"Statistically, in India, we're stuck in the rut of giving people only 10-20 per cent hikes in their current organisation, and since women don't move as much as men, they get stuck with these minor hikes, while men move to the 30-40 percentage area," she says.
Being statistically aware that you may be earning less than your male colleagues is different from finding out that your co-worker Ramesh, who has the same designation and experience as you, counts a few extra digits in his payslip just because he's male.
The desi habit of not telling anyone your marks because 'nazar lag jayegi' has wormed its way into adulthood. People keep their lips tightly sealed about their salaries, making it difficult to determine if you're being fairly compensated—and all the more aggravating, if you do find out that you're underpaid. So, what should you do if you find yourself in this vexing predicament? Talk to your boss, says Roly Srivastava, an HR professional.
"The only way to broach this topic is talking to your boss on a one-to-one basis before you send in a formal email. Reach out to your manager and let them know that there are some pay parity issues within the company and you would like to discuss it with them," she says.
Of course, approaching your boss about pay inequality can make the best of us poop blood, so here are some pointers from HR professionals to help you feel more secure going into the conversation.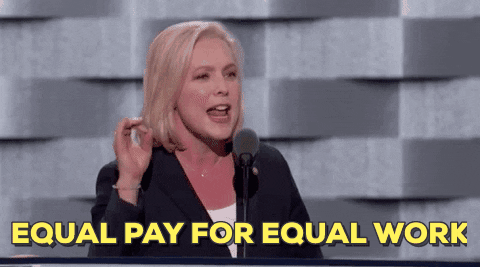 5 tips on how to broach the "equal pay for equal work" conversation
Do your homework
Singh says talking to two higher-earning male colleagues and deciding you're being discriminated against is a flawed way of doing things.
She says, "This is not statistically correct, it is biased data because there are many other parameters involved. How many companies in India actually publish a Diversity and Inclusion report that can show you the gender wage gap issues within the company?"
Several big firms have employee resource groups like women-centric forums to foster their female employees' growth within the company. "These forums are better in providing actual statistical information on how much of a wage gap exists within the company," she adds.
So instead of going in with guns blazing declaring you want more money, it's advisable that you collect factual data to strengthen your case further.
Pinto agrees. "You have to go in with the numbers that back your case up and clearly spell it out for them so that they know you've done your due diligence before stepping into the conversation."
Knowing what your male coworkers make is, of course, the most useful knowledge to have heading into a negotiation. But because this isn't always possible, there are alternative options for gathering relevant data.
If you work for a government agency or university, at least some of your pay is likely to be accessible to the public (although you may have to do some digging online or by calling the administration to find them).
For people working in corporates, there are websites like Payscale and Glassdoor which can provide insights on the industry benchmark for the salaries in your profile.
"You should be aware of the range of salaries being paid for your role so you know that you're not being low-balled," says Singh.
It's recommended to conduct salary-related research at least once a year to remain updated on market developments.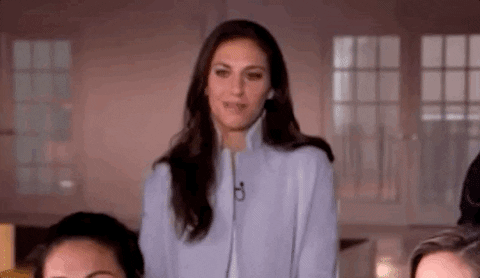 Choose your approach 
This is where things start to get more annoying than keechad on a rainy day. Employers perceive the same traits in women and men in rather different ways, according to some studies. Women who are demanding during salary talks, for example, are viewed unfavourably, but males who negotiate are considered assertive and confident in their abilities.
According to Singh, such prejudices remain even in nations like the United States and the United Kingdom, which are at the forefront of innovation.
To avoid gender stereotypes tripping you up, it's best to negotiate in a style that appears constructive rather than confrontational.
"It's hard to sound aggressive when you have numbers on your side because nobody can argue with that," says Singh.
Instead of dropping an atom bomb AKA a strongly-worded email, it's always better to talk one-on-one with your manager.
"You must chat with your direct supervisor personally beforehand, apprising them of the issues you're having, if you don't want to come off as aggressive," says Srivastava.
Having said that, she does agree that there's no beating around the bush in a conversation like this. "Whatever way you approach this conversation, you have to be straight up. You cannot sugarcoat it because at the end of the day you are talking about the fact that you're underpaid in comparison to your male colleagues who are doing the same job as you."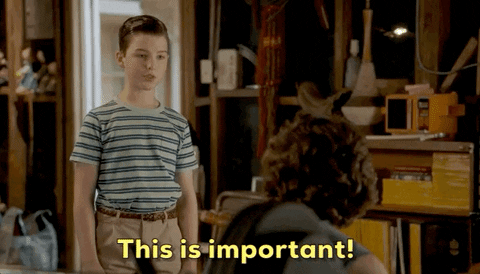 Demonstrate your value
Be prepared to justify your credentials. Consider some of your most recent accomplishments, as well as the expertise and experience you bring to your current position.
According to Srivastava, the basis of your equal pay conversation should be your performance and not a comparison between you and your male colleagues because how your manager perceives everyone's performance is up to them and that might end up lowering your chances of getting the raise.
Pinto strongly recommends keeping the conversation as objective as possible when discussing equal pay.
"Ask for a raise based on your research, which must come from benchmarking and networking," she says.
If you're concerned about how your performance is viewed, you might want to focus on improving your productivity before addressing this issue. Volunteer to take on new tasks, work additional hours, maintain excellent attendance, and have a positive "can-do" attitude.
Play to your strengths and keep track of your accomplishments. Demonstrate your value to the organisation during the previous six months and the upcoming six months.
Pay raises are a business decision, so be sure you can demonstrate to your boss what you'll do in exchange. Offering to take on more responsibility, guaranteeing a higher output, and taking on more daily tasks are all effective methods to highlight that your salary raise is a good investment.
Ask for a seat at the table, not just a higher salary
Women regularly find that they are not assigned to significant projects because of inherent biases. Even if your employer is unable to raise your compensation to guarantee equal pay, you can ask to be assigned to such projects—or to receive more training, either in your office or through a course or workshop.
Singh agrees. She says it's important to be at the top of your game and upskilling is vital to that.
"If you've not upskilled yourself, based on the current demands, you will be stuck with dead-end projects and no real work coming your way," she says.
The most important thing to get a seat at the table is to normalise the sacrifices that women have to make. Singh suggests thinking from a tactical point of view and deciding what you can or can't give up.
Adding that women at higher-level jobs must ask themselves how they can get their organisations to do better, she uses the example of a consultant needing to entertain a client after hours. "If you're a man, you don't have to think about taking care of the kids back home because the wife is generally seen in caregiving roles. But a woman will have to take money out of her pocket to pay for a caregiver for her child because companies don't reimburse them for that. Why not start a conversation about something that is absolutely essential to a working mother?"
*Manya Rathore says she had to take a break from work after giving birth, which not only made her dependent on her husband, but also affected her career.
In situations like these, Singh recommends having a conversation with your manager while planning your maternity break to understand if your promotion will be affected.
She says, "If you're going on a maternity leave and you know that the next promotion is six months away, have a conversation about your OKRs (objectives and key results) with your manager beforehand to ensure that you don't get passed over and have to wait for the next cycle, effectively wasting all the time and effort you had put into the company for the entire year."
Document the conversation
Pinto says it's important to follow up all your conversations on equal pay with a gentle email since the very first day you have the personal chat with your manager.
"Humans are prone to forgetting. It's not like we have ledgers in our heads that keep track of everything so it's vital to document all your conversations on an email," she says.
Your boss almost certainly has a boss, and that person may be the one who makes the final decision. You'll need to write down your rationale in an email, which will make it simpler for your employer to send the request up the chain of command.
This becomes especially important if your request for getting equal pay gets denied. If you have all your conversations documented, it becomes easier to escalate the matter eventually beyond your direct supervisors. But it's advisable not to jump the gun on that. Know your rights but don't exercise them until you absolutely have to because burning your bridges will only leave you in hell.