Representative Image: A still from Why Are You Like This/ Netflix
5 soft skills Gen-Z needs to make a splash in the workplace
Future-proofing
Generation Z may have aced hustle culture, and become self-proclaimed business people faster than you can say Y2K, but entering the workforce is still a rite of passage that requires guidance and initiation.
I speak from experience. In spite of studying at the best journalism school in the country, making the 10,000th mistake of the day at my first job made me begrudgingly accept my neophyte status. Thanks to the pandemic, I went from being an undergraduate to a post-graduate, and now a job-holder — all from the safety/monotony of my childhood bedroom.
Like the rest of Gen Z, I thought I was prepared for everything the workday would throw at me, and while my grammar and semantics are 10/10, my soft skills need a little more, well… enhancement. Soft skills are defined as personality traits and interpersonal capabilities that enable you to fit in and grow at the workplace, while hard skills are more technical in nature.
Although hard skills have traditionally carried more weight, over the past few years, research has shown that the significance of soft skills is on the rise. Entrepreneur and angel investor Ankur Warikoo backs this up in his NextGen Career Series with LinkedIn.
"What we get trained on in schools and colleges is largely focused on hard skills but when you begin to work, you realise that soft skills come into focus. Gen Z is very smart to have figured that soft skills are the ones that will take you ahead."
Although armed with a professional degree, I completely missed out on the most crucial point when it comes to working at a fast-paced digital content platform — time management. Luckily, Warikoo was on hand to share his learnings, and best career advice for Zoomers entering a hybridised workplace.
5 soft skills that will supercharge your career
Ask a LOT of questions
The next time someone asks you "Do you have any questions?" at a job interview, just say yes. Take a minute to think about it, but say yes.
Warikoo shares that while interviewing someone, he would be willing to hire them right off the bat if they had the ability to ask questions. "A curious person will find the answer to anything and everything there is," he says.
Don't be afraid to ask questions. Being a young professional, I agree it can be extremely daunting, made worse if you're a shy, or anxious person. You may even worry about coming across as uninformed. But asking questions reflects your curiosity and willingness to learn.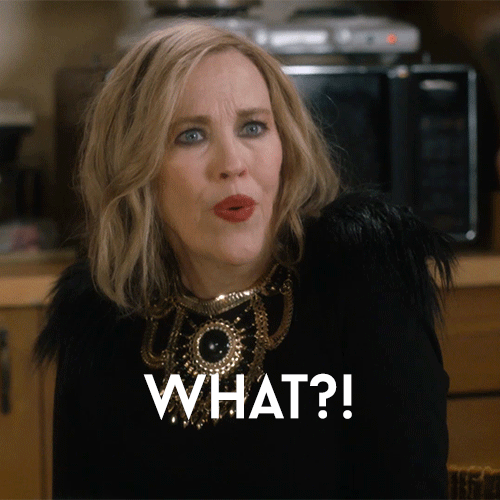 Even former Pepsico CEO Indra Nooyi insists you stay a lifelong student, and never lose your curiosity. "If we're happy with the knowledge we have, then we're actually going to atrophy," she says.
This is a learning curve, and only if you ask questions, however silly you think they may be, will you be able to learn better. So tie up those metaphorical laces and unleash your inner inquisitive child into the world.
Adaptability is a marketable skill
Would you have believed me if I were to tell you two years ago that a mysterious air-borne illness would upend our lives as we know it and it would be 365 business days before we saw our colleagues in real life again?
Warikoo stresses on being flexible and adaptable if you want to excel in your professional career. He says, "It's not the plan which has been perfectly laid out on an Excel sheet that's going to win, but it's the plan that has the ability to move and manoeuvre when the need arises, that's going to win."
He's backed by one of India's most respected businessmen, Ratan Tata, who posted free advice to Gen Z on his Instagram last year. "This crisis will force entrepreneurs to adapt and create. I hope that the ability to find another way to build a product, run a company, run operations a better way, will emerge as an outcome of the current crisis."
There's a lot still up in the air regarding the pandemic and workplace culture, and one of the greatest soft skills for a young professional is the ability to embrace a dynamic environment. Yes, this means you being open to presenting a PPT from your bedroom, even with your yappy dog barking in the background.
Make tech your new best friend
Let's be honest, digitally challenged employees in a tech-charged environment are rarer than Harry Styles haters.
The tentacles of technology have spread into every single profession or industry there is. Warikoo says, "I'm not asking you to go and learn code or get comfortable with programming languages. I'm asking you to get comfortable with the emotion of technology."
We all laughed at the girl who turned herself into a potato on a Zoom call, but would any of us want to be her?
Candid feedback is key
When there's no longer the bi-hourly chai-sutta 'meetings' at the tapri behind the office building or the spirited discussions about whose aloo gobhi is better in the office canteen, the space for communicating with your colleagues has become smaller than Thumbelina.
The hunger for communication and feedback is what keeps us growing in our professional lives, which is especially true for people working in creative fields.
How will you ever know why the big boss rejected your pitch unless you muster up the courage to ask for feedback? What if they provide you with a fine-tuned way of executing the pitch? The possibilities are endless. And Warikoo agrees. "If you don't have the ability to ask for feedback, you will never know what needs to be done to be growing, and growing steadily," he says.
Teach yourself to be a good student
Rata maroing, or rote learning was the traditional way in the Indian education system, but the waves of change triggered by the pandemic have mixed things up, both educationally and in the workspace.
Gen Z definitely has an edge with their online college experience teaching them to make the most out of learning in newer and improved ways.
Expanding on this, Warikoo says, "You will have to learn new things, which you've never been exposed to. And that will have to happen on your own, driven by your own motivation, if you want the fine student you ought to be to win this professional game." If this means up-skilling and re-skilling between jobs, or between lull phases at your current job, do it.