Starting a new job during the pandemic can feel like crash-landing on an alien planet
When the office is a ghost town…
We attend weddings on Zoom, throw surprise birthday parties on Messenger and sniff our reporting manager's mood swings from miles away.
But the generation of productive sloths is still wary of the 180° change that comes with starting a new job during this ongoing pandemic. It's like being a Dunzo guy – login to the company portal, pick your assignment, complete it, and move on to the next.
Introductory handshakes are replaced by Welcome Onboard mails, and your team is a blurry compilation of faces on a screen. Remote on-boarding can be quite nerve-wracking.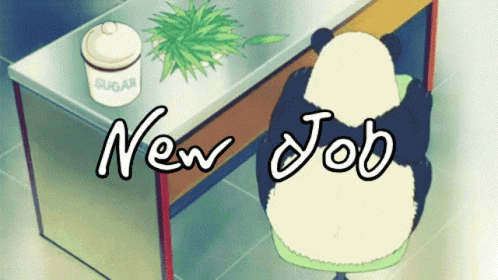 "COVID-19 has turned many companies into remote workplaces, but without much guidance on how this new virtual reality can affect the once routine HR practice of on-boarding new employees," says Boris Groysberg, professor of business administration at Harvard Business School.
With office tours becoming a thing of the past, the HR team misses making pit stops at the microwave that doesn't work or the printer that's always jamming. "My first virtual induction was a disaster. I didn't know if I was audible enough, I couldn't read their expressions. We are all learning to adapt as we go," says Joseph Chandy, assistant manager at a hospitality firm.
While most new employees agree that their colleagues appear to be strangers in chat rooms, others have interesting stories to share.
"Our HR department organised a Zoom session of Antakshari and we also had team-bonding sessions over Counter Strike, Scrabble and so on. It's a different kind of fun," says Deepanshu Dialani, who joined Phone Pe.
So how exactly are employees navigating a new workplace from home?
Sacha D'Souza's first day as marketing manager at a Mumbai-based fintech company felt like a horror movie. She wandered down a dimly-lit aisle flanked by empty desks with no computers. Just remnants of human activity— a yoga mat here, a succulent there.
She had worn pants after months, and felt suffocated.
For Lamiya Chitalwalla, who joined Tweak India as the native content lead in March, it was a slice of virtual reality. She saw a bunch of new faces in the morning meeting. Her reporting manager shared some material for her to read. Just like that, the first day was over. "I know if I was meeting my colleagues in person on my first day, I'd know 10 things about each of them. It's taken months now," she says.
Some employees feel useless and others, incompetent, when they can't figure out small stuff and don't want to bother their new colleagues with incessant queries. Dialani explains, "There are frequent doubts when you start a new job. Colleagues are more approachable in person and here, the human touch is missing."
HR experts believe assigning a 'Welcome Buddy' to new employees could help in forging personal connections and problem-solving in the first few weeks.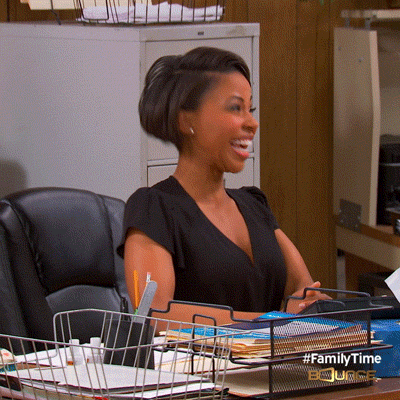 Home alone ft. new job
Employees (existing and new) are unanimously complaining that workdays are longer now. Chandy agrees. "You're expected to be available at all times. The 10-minute tea break with your colleague is missing. It's doubly hard for new hires because they don't share any personal rapport with the team anyway. It's all work, work, work."
Chitalwalla admits she thought she'd wait until things went back to normal to befriend her colleagues, since forging a connection would be easier in person. Now she hopes it's not too late to make friends.
But HR departments are making efforts to help new hires settle in with innovative tactics. When Aditya Dogra joined Maruti Suzuki India Limited as a digital marketing manager in May, he received an invite for a three-hour work meeting. On Saturday. Which also happened to be his birthday.
When the video call started, the first slide on the presentation had a cake which Dogra was asked to virtually cut. "Once I did that, amidst cheers from my team, I noticed that there was no other slide in the presentation. It was all set up to wish me. Everyone took the time and effort just to surprise me," he shared on LinkedIn, adding that it was the best personal gesture in his professional life till date.
Here are a few HR-approved tips for a smooth transition: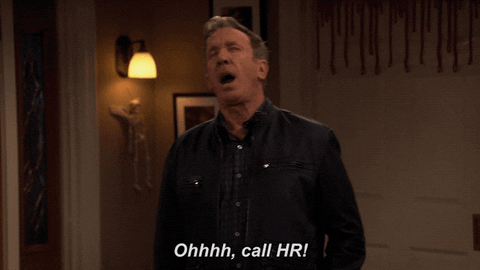 Advance booking
Start the paperwork a week before joining, so that the employees are all set with documents. Nobody enjoys paper trailing them on their first day. And since there's no work pressure, new hires can actually raise all the HR-related queries in this week.
Send some swag
We all love freebies and merchandise. If a company is sending an office laptop, throw in stationery, a badge or a T-shirt. The swag bag will immediately earn you brownie points.
Encourage teams to start conversations
Dating apps, Indian Matchmaking scenes or a new workplace, making the first move or starting a conversation is equally awkward everywhere. Make the person feel comfortable in the first couple of weeks by checking in on them often.
Group hangouts
All work and no play makes your company a dull place. Work meetings are crucial, but schedule a time for team-building sessions — play online games, Antakshari, Pictionary or just catch up.
Assign a welcome buddy/mentor
Nobody needs directions to the water cooler or the colour printer anymore. But we still need help navigating the company's complicated portals and processes. A helping hand to give you a head start can be the greatest blessing.