Representative image: A still from Veere Di Wedding
10 things every woman needs in her financial black box
An expert explains why you need one, and how to create it
Indian parents deserve due credit — in their zeal to produce perfect humans, they equip girls with all manner of survival skills. Excelling at academics and at least one extra-curricular activity (more career options), acquiring basic cooking skills regardless of enthusiasm, learning to communicate in relationships and balancing it all, with the precision of a tight-rope walker.
Women aren't trying to do it all — we are doing it all.
We're also relationship equals. He cooks. You clean. He pays the rent, you pay for utilities.
But when the bank calls to remind you to update your KYC information, invariably your response is: "My husband handles our finances. Could you please speak to him about this?"
You're not alone. According to a report published by Economic Times in 2017, out of 100 well-educated women working in diverse fields, 92 per cent admit that all financial decisions are taken by the male members of the family.
But life can get in the way. A sudden death or mishap can leave women with no clue about where to start looking for crucial information and documents.
Mumbai-based entrepreneur Samiksha Singh's husband passed away of a heart attack at the age of 35. She had to deal with his loss while facing financial uncertainty.
She says, "There was no will and I was clueless about his investments. I didn't even know if we had insurance. It was a mess."
Creating a financial black box – a physical or digital repository that contains all essential information and documents – is crucial. We freed ourselves from dependency everywhere else, financial liberation is the next logical step.
Why do you need a financial black box?
Statistics show most women take charge of their finances only when there is no other alternative.
"The black box ensures that their entire financial situation is available in a click. It also ensures that women don't run helter-skelter in an emergency," says Kanika Kapur, chief investment strategist at Spin Wealth Consultants.
Where do you maintain it?
You could maintain a cyber locker or a bank locker. List details of your family's important documents like PAN card, Aadhaar card and passport in an online spreadsheet and keep it in the cyber locker.
Or list them on paper and keep it in the bank locker.
Remember to have access to the black box via nominations or login details.
"Another trusted person should also be aware of this. It would also be helpful to notify your lawyer of the same," says Kapur.
Provide contact details wherever possible and update this information periodically.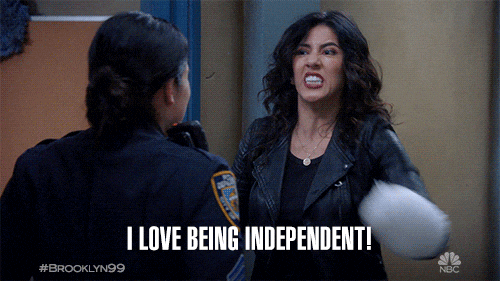 What should it contain?
Will: This document ensures that assets are bequeathed to rightful heirs. Ensure that all movable and immovable assets, including property, fixed deposits, bonds and insurances, are mentioned.
Bank account details: Updated passbooks and access details to all your bank accounts should be added, along with information on fixed and recurring deposits. Mention bank locker details, if any. Don't forget to state any utility payments and outgoings linked to the bank accounts.
Mutual funds: Login IDs and passwords to your online accounts should be listed along with contact details of the company and your liaison there. If a portfolio management service is involved, add their details.
Direct equity investments: List your demat account, the investments in it and the liaison's contact details.
Insurance documents: Keep digital and physical copies of insurance policiesinsurance policies ready along with details such as policy number, beneficiary, renewal date, premium amount, date of maturity, nominee etc. Mention the contact details of the agent.
Funds and bonds: Invested in Public Provident Fund, post office savings, government bonds or the National Pension Scheme. Upload scanned copies of the passbook and documents to the digital locker or keep physical copies in the bank locker.
Employer benefits: The UAN (unique account number) given by the Employees' Provident Fund Organisation to its members is an essential addition to the black box.
Real estate/others: All legal documents pertaining to real estate should be kept here. Also store a record of investments in gold or unregulated investments like chit funds. Mention where jewellery or items of value are stored.
Loans: Store physical and digital copies of updated documents related to any loan that you may have taken along with EMI details, repayment details and due dates.
Cards: Have a list ready of all your credit and debit cards, with their respective numbers and contact details of the company.
Sombre as the concept may seem, maintaining a financial black box insures you from additional stress in the event of an emergency. Consider it a mental health practice instead of a chore, a new milestone in your adulting journey.