Representative photo: Harrison Haines/Pexels
The perils of being an excessive facial sweater
Streaky sunscreen and smudged mascara is not a good look
Some families have the tradition of ending each day with a dinner around the table. Others work together in a family business, or pass down genetics as well as secret recipes through generations. Then there's my family, whose traditions include anxiety, acidity (here's what you can do to fix it), and facial sweating.
"Oh my god, you're so hot!" For most people, that's a coveted compliment. But when you've grown up with excessive facial sweating, you know exactly what they're talking about. Why yes, Monty uncle, it is hot. Was it the Niagara Falls on my face that gave it away? If I had a rupee for every time someone pointed out that my face is sweating a lot, I could fund a couple of rounds of Botox to resolve the issue.
I'd be lying if I said I hadn't considered it. Before you clutch your pearls and tsk tsk at the desire for 'plastic surgery' for something as trivial as sweating – "It's just the heat, AC chala do" – let me say that you don't know what it's like.
Spending an hour perfecting your makeup for date night or a meeting, only to arrive in a sticky mess – hairline oily from the sweat droplets, foundation mostly rubbed off onto the tissue you've been dabbing yourself with, and a shiny disco ball of a face. Being asked "Beta sab theek? Itna tension mat lo. Kya hua, batao mujhe," in the Board exam hall, when all you want to do is get through your 6-mark questions in time.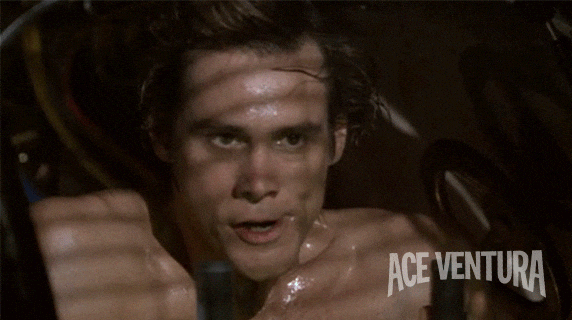 The experts tell you that too much washing can be bad for your hair and scalp health. But what's a girl to do when the mere sight of the sun triggers droplets on her upper lip? Even half a degree increase in heat has me wiping sweat off my forehead. Have you ever had sweat drip from your face onto your boss's laptop while you were bent over trying to show them how to wrap text in Excel? Because I have.
"It could be worse. At least it's not your armpits. You don't have body odour or armpit stains on your clothes because of it," said a friend when I lamented the perils of facial sweating. It's true, I don't sweat too much under my arms or my back like a lot of people. Which surely makes my facial sweating all the more strange?
After all, sweating is normal. When you're hot (because of the temperature or physical activity) your body needs to regulate its temperature. Hyperhidrosis is a condition that causes excessive sweating, in most cases without any major external triggers, according to dermatologist Aradhana Dhawwan. It can be caused because of medical conditions as well, such as menopause, heart disease and thyroid disorders.
But that still doesn't explain why I only sweat so much on my face. Enter craniofacial hyperhidrosis – the technical term for excessive sweating on your head and face. "It can happen in any part of the body. But we have major sweat glands in our face, scalp and underarms, so it may be most noticeable there. Most people who experience this type of over-sweating usually have a family history of hyperhidrosis," adds Dhawwan.
There are treatments for hyperhidrosis that you can seek. While I'm convinced this is the condition I have, the doctors say otherwise. Mine is just an affinity for my sweat to be "simply facially localised", according to two different dermatologists I've sought out over the years.
Accepting that it's just something I'm going to have to live with, I did a bit of an overhaul of my wardrobe and dressing table. The constant facial sweating in meetings, networking events, and even at friends and family gatherings were becoming too much. I swept through the internet to find just the right products that would keep my body cool while making my face as sweat-proof as cosmetically possible.  
11 products to help you deal with facial sweating
Picking the right kind of moisturiser
Don't skip out on moisturiser. The lack of hydration and moisturise will only make your skin freak out and produce sebum that'll add to the sticky mire on your face.
Opting for a light gel-cream formula gives you the goodness your skin needs without feeling like there's a blanket smothering your face.
Also, when you're going to be going in with one mattifying product after another to deal with the shine and facial sweating, you need a good base of hydration so your face doesn't dry out like a red chilli under the sun.
In photo: Conscious Chemist Multi-Hyaluronic Gel-Cream, ₹599, The Formula Rx Barrier Relief Lightweight gel-cream, ₹699, and Clinique Moisture Surge, ₹1,050 – ₹5,600
Maybelline New York Fit Me Matte + Poreless Setting Spray
Setting spray has become a staple on my dressing table. Especially this mattifying one by Maybelline.
The trick is to not only end your makeup routine with the setting spray, but to lightly spritz it on between each step of your base makeup. If it seems like overkill, remember a little goes a long way.
You can also spray directly onto your beauty blender or brush (from a slight distance) and use that to blend in your foundation or BB cream, then spray it again before blending out your concealer.
Portable and rechargeable mini fan with mist
A handheld fan and a mister in one? Yes, please. There's nothing like a cooling spritz when you feel your face getting hot and the perspiration about to break out.
You may be wondering, if I'm already sweating, why do I want to add more water to the mix? But trust me, the fan is powerful enough to keep you dry and adding some chilled water to this gadget is just the boost you need on a hot day.
Maybelline New York Super Stay Full Coverage Foundation
If you're the kind of person who can't do without a foundation in your makeup routine, then this is the one you need. Because trust me, when they say 'super stay' they mean it.
This is a full-coverage foundation that dries down matte. It takes a good oil cleanser and a bit of a massage to get this off your face. Top off the foundation with the aforementioned setting spray hack or a setting powder, and you've managed to sweat-proof your base makeup for the gods.
Forever 21 Charcoal Oil Blotting Sheets
If all the matte products have made your dry skin and triggered sebum, then these blotting sheets will serve as your SOS product. Bonus: they help dry up sweat and oil while also absorbing dirt from pollution, all without shifting your makeup.
You can just pop them in your handbag and use a sheet to gently dab and absorb any excess oil that has you glistening like a gulab jamun.
Kay Beauty Matte Compact
If you're a face sweater (or have oily skin) then a powder-based makeup is a better bet than a liquid one. The powder gives you a matte effect and can absorb some of the moisture and sebum, increasing the longevity of the makeup look you've applied.
I love the line by Kay Beauty. It gives you a silky texture and good coverage, with variations of the same compact colour for different skin undertones. Each shade number has a P (pink), Y (yellow) or N (neutral) next to it to mark the undertone variant so you can pick which one is best suited for you.
Maybelline Lash Sensational Waterproof Mascara
Unless panda eyes is the look you're going for, waterproof mascara is a sweaty girl's best friend.
This one by Maybelline is a universal crowd favourite. You get some length and a lot of volume with this formula. It's waterproof enough that it doesn't flake or smudge out around your eyes (or drip into them) but you won't have to rip off your eyelashes trying to get it off either at the end of the day. All you need is a good oil-based cleanser or micellar water.
Contour De Force mini blush by SUGAR Cosmetics
I personally can't bear the thought of using too many products on my face when I know it's going to be a hot day ahead. This is also why I love this blush.
Don't be fooled by the 'mini' in its name. The blush may be smaller in size than others in the market. But it's highly pigmented, so you don't need a lot to get a flush look. I pop a small dab of the same shade onto my eyelids for a simple monochrome look. They're small enough to carry in your bag if you want to reapply later in the day and pretty easy on the pocket too.
Re'equil Ultra Matte Dry-Touch Sunscreen Gel
Not a day goes by that I don't have this sunscreen on my dressing table or in my handbag.
It has almost a souffle-like texture which blends well into the skin. The silicone base also makes this a great primer for your makeup while giving your skin the sun protection it needs.
There is a minimal white cast (I'm between NC40-NC41) which blends out and settles into the skin within a few minutes. If you opt for their tinted sunscreen you're going to want to put a little setting powder over this to ensure that it doesn't transfer onto your phone or face mask. Or check out more sunscreens for every type of skin.
Decathlon mini microfibre towel
These are classified as a swimming towel, yes, but in the smallest size, this can come in handy for people who sweat a lot on their face.
It's a microfibre towel so it dries a lot quicker than your regular towels or handkerchief. You can fold it up and keep it in your bag, especially if you're outdoors for a long time. Hankies aren't just for your dad anymore.
Pick the right fabrics for clothes
As a true millennial, I was a sucker for skinny jeans. But the denim had me cooking like a curry in my own sweat. Silky, slippery materials may be easier to deal with, cheaper and more long-lasting, but opting for cotton will keep you breezy and well ventilated (including your panties).
It is the most breathable fabric, along with being comfortable to wear. If your body temperature is kept cool by wearing breathable materials you're less likely to sweat.
In photo (L to R): Pure Linen Wide Leg Trousers by Marks and Spencer, ₹2,299, Okhai 'Adapt' Naturally Dyed Pure Cotton Wrap Dress, ₹3,200, and Peach Please shirt by Cotton Story, ₹1,400. 
Who knows, maybe someday I'll take the plunge and load up on the botulinum toxin. Until then, I'm keeping my blotting paper and misting fan close by my side.