Representative photo: Anete Lusina/ Pexels
7 tools that will help you drop bad habits and stick to good ones
Because bad habits make for a great song but not such an effective life mantra
A 'relaxing early morning routine' is as much of an anomaly as an Indian parent not forcing their child to chug a glass of doodh before school. Especially if, like most of our generation, you're a multitasking hustler. One who who has to hurriedly respond to 17 emails, get your kid to drink aforementioned doodh and make your hair presentable, all before you get to work. 'If I got to bed early, I'll wake up fresh and with enough time to spare; and then I'll be Monica Geller Max Pro' is what you tell yourself every day. But why close your eyes when you can doom-scroll through Instagram, binge watch your favourite K-dramas until it's 2am and you're disoriented enough to think your snoring partner is the lead from the last rom-com you just watched?
I'm one of you.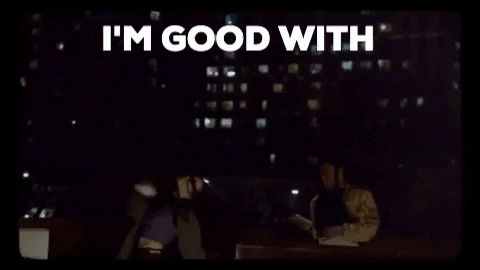 My biggest fight has been with screens. Not only do they give me headaches, and make it difficult to fall asleep, I automatically switch on a new screen when taking a break from another. It's like my fingers are being magnetically pulled to keyboards and touchpads. I used to blame work: 'I have to reply to my boss'; 'I need to watch movies for inspiration'; 'It's research!'
But now, after quitting my job, I have no excuses left. I've decided to start fixing bad habits, one addiction at a time.
While identifying triggers and opting for an accountability buddy are age-old tricks for fixing bad habits, I found that the easiest route to fixing bad habits was replacing them with good ones.
Yup, the cartoon lightbulb just came on over my head too.
Elliot Berkman, director of the University of Oregon's Social and Affective Neuroscience Lab explains in an article in Time, "Instead of trying to stop doing something—"It's hard to stop a behaviour —start doing something else." For those addicted to screen time before bed, opt for relaxing activities like settling down with a book or short meditation sessions to fight the blue screen monster that interferes with the production of melatonin, the sleep-inducing hormone.
Berkman says, "If you're a smoker and you tell yourself not to smoke, your brain still hears "smoke"." But if you tell yourself to chew gum every time you crave a cigarette, your brain has a more positive, concrete action to do, he explains
Once you focus on repeating the good behaviour, and start seeing rewards from it, it'll be easier to stick to it. But it's not as easy as deciding to do it. We all get by with a little help from our friends. Or nagging apps that remind you what to do or not too, every few hours.
To get you started, we've rounded up the best apps to help you stick to good habits.
Apps and tools to drop bad habits, based on your personality
For the creative thinker
Habitica: Whether you 'want to get your life together'; i.e add structure to your life, set up goals, or ring out bad habits, this video game-oriented 'task management' app is the way to go.
Designed in a classic role-playing game format, you create your own character — and earn rewards by maintaining real-life goals via their their columns. Habits, which are thing you want to do less or more of (can be negative or positive), one-time To Dos (a task list), and Dailies.
So if your positive habit is slotted in as 'one hour walk', and you manage it, you'll gain experience and gold, but if you clock in a negative habit ( i.e smoking) or fail to do a habit, your character will take damage and lose some of their abilities. Adding points takes you to the next level, and gives you access to more features. We particularly love the 'party' feature where you can band together with friends and strangers for community-style improvement. If you're looking to focus on the fun, in functional, this one is for you.
Game on. Habitica.com; free, paid premium version
For the tech noob
Habitify: There are two kinds of people in this world. Those who take to technology like a fish in water, and those who are pebbles. Ie, they sink. If you just want a simple, fuss-free app that'll help you fix bad habits, say hello to Habitify.
Set your habits (daily, weekly or just on particular days) to create a daily routine and set individual reminders for each habit. Then you need to do the habit, not cheat and finally skim through the detailed reports of how you're progressing (or not.) Slackers, it also has a snooze reminder so you can procrastinate, till it reminds you again. The clean, minimal interface also make it a dream. For those who prefer their habits with a side of gloom, there's a dark mode you can activate.
Habitify.me, free, with in-app purchases
For the gambler …er business person
StickK: This app designed by behavioural economists from Yale university takes putting your money where your mouth is to a whole new level.
Here, a 'commitment contract' binds you to a goal. You set your own goal, the time period you want to achieve it in, the money you want to place on it (essentially, you're betting on yourself), and where the money should go, should you fail. You can sign up for the honour system where you're accountable for your own goals or pick a referee to monitor you. He/she logs in independently to keep an eye on you. Since we talked about finding goals to look forward to: I'm pretty sure holding on to your money is a great one. Just think of it as an investment in yourself.
Fail at your goal, lose money, the only loser here, is you.
Stickk.com; Free
For those interested in the journey, rather than destination
Done: To get started you need to set up your first habit, decide whether you need to do it daily, weekly and so on. You can add positive goals you want to stick to, and bad habits you want to break.
Then comes the fun part. Streaks. Not you streaking away from the app, but your streaks as you complete your goals. The best part about this is that it focuses on your consistency rather than just the results — thereby urging you to build a habit, rather than achieve a one-time goal. Pretty clever, right?
Thedoneapp.com; Free for 3 habits, then paid
For custom crazy overachievers
Streaks: Everything feels more special when it's custom made, and with Streaks, there are more than 20 different colour themes to pick from, and and 47 different home screen icons to pick from so every time the app nags you, you have something pretty to look at.
Its well-designed user interface combines huge buttons with graphs, for those who are really serious about tracking their progress. You know it means business, because through the app you can track up to 12 habits: positive tasks, negative tasks and timed tasks per day.
The goal is to build a streak of consecutive days and you do this by completing your daily tasks, inspired by the app's reminders (automatic and when you schedule them).
Streaksapp.com, paid
For those who prefer old-school methods
Start small and make it easy: If your biggest bad habit is the amount of time you spend on your screen, an app would be counterproductive. I've managed to reduce screen time by following these two tricks.
I began by starting small. B.J. Fogg, a Stanford University researcher and author of Tiny Habits, notes that big behaviour changes require a high level of motivation that often can't be sustained. He suggests starting with tiny habits to make the new habit as easy as possible in the beginning. Instead of looking at my phone first thing in the morning, I set a wake up-alarm on my actual alarm clock. A small little change that urges me to look at anything but my phone.
Psychologist Wendy Wood, author of Good Habits, Bad Habits: The Science of Making Positive Changes that Stick believes clearing obstacles to achieve your good habits is key. In an NYT article, says she began sleeping in her running clothes to make it easier to roll out of bed in the morning, slip on her shoes and head out. For me, this meant subscribing to a paper newspaper, and reaching out for it as I woke up, so I spent time on it rather than on my phone.
If getting more exercise is your goal, start by aiming for just a 10 min walk, or 1 push up (start small), both of which can be done in your own home (make it easy). Once you do this for a week, you can slowly build up.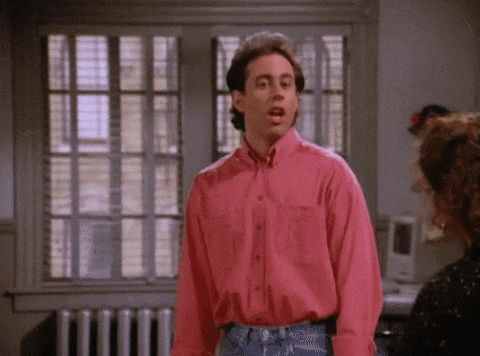 The break the chain technique: An article in Lifehacker.com explains comedian Jerry Seinfeld's break the chain technique. "Software developer Brad Isaac told us he had productivity advice from Jerry Seinfeld, where Seinfeld told him he has a big wall calendar that has a whole year on one page, and every day he wrote new material, he'd put a big X on the date. Each day that he was able to put another X on the calendar, the longer the chain would become. The longer the chain became, the more motivated he would be to not break the chain."
Your only job is to not break the chain. Sounds easy enough right?