Chudails are people too: investigating Indian supernatural creatures
Ek thi dayan and other myths busted
Chudail! Daiyan! Pretni! Naagin! What you're likely to hear when a fight breaks out in an over-crowded Mumbai local at rush hour. Or when I catch a glimpse of my face in the front-facing camera. When it comes to Indian supernatural creatures, there's a roster of female forms that prey on 'unassuming men.'
The Malayali Yakshi or vampire, seduces men, luring them into trees to drink their blood while Mohini, the spirit of women who commit suicide without having found a partner or experiencing physical pleasure (self-help is the answer, ladies), entices them in, only to set them on fire.
The Assamese Daula on the other hand, bends down bamboo shoots which fall in your path, releasing them onto your family jewels.
We get it guys, women scare you.
Mythological rakshasas aside, why are most Indian supernatural creatures some version of a woman?
If they're not some jilted, murdered or suicidal version of the female species, they're genderless spectres or vague 'apparitions'.
So, we turned to our resident ghost hunter and co-founder of Parapsychology And Investigations Research Society (PAIRS) Sarbajeet Mohanty for answers.
Myth-busting 101
2018's horror comedy Stree drew on the Karnataka-based legend of the Nale-ba — a witch who walks the streets visiting people's houses and knocking on their doors, calling out in voices of women familiar to the men inside, and luring them out.
The men are never heard from again.
Stories like these are rampant across rural India and our screens.
Mohanty who hails from Orissa, has been all over the country, investigating Indian supernatural creatures and says, "I've been to those places, heard the stories and seen the fear on the faces of the people who believed in it. They're rooted in mass hysteria and we've never been able to find any proof."
He shares the legend of the Muhnochwa — an entity that scratches people's faces, that was allegedly terrorising more than 20 districts in rural India.
His explanation aligns with that of scientists who investigated the claims. "The injuries were caused by ball lightning, a rare, mobile form of lightning that would disappear at the end of rains. The villagers didn't identify this and it led to chaos."
The first enemy of supernatural creatures? Logic.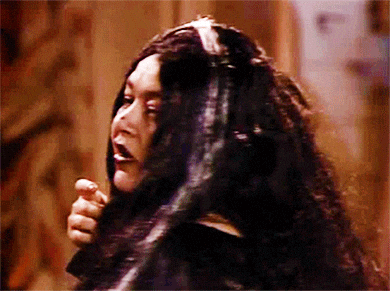 Pretni vs patriarchy 
According to Mohanty, most spooky stories with female leads are rooted in the good old evil we've been fighting since the dawn of time — patriarchy.
He explains, "Chudail is a raw term for a witch. Before the Salem Witch trials, witches were highly spiritual beings who were revered."
History is testament to the fact that the witch trials didn't target the powerful, instead they persecuted society's marginalised members — women.
And that's exactly what happened in India.
Folkore tends to reflect the cultural, social and political values of society. According to Mohanty, the 'demonising' of women emerged as a ploy to keep them oppressed in a society where overt gestures of ambition and independence were frowned up.
"The chudail concept was so common, that people openly killed their wife, daughter or sister claiming that she was a daiyan, and that they were doing the village a favour by beheading her. You'll find many cases where women were beheaded, and their murderers surrendered themselves to the police by presenting the severed head."
Life after life 
Between blind faith (andhvishwaas), herd mentality and a reflection of socio-cultural values, Indian supernatural creatures have taken on a life of their own. But the only demons are the ones in our heads.
In conclusion, if you see an angry woman flying towards you, it's probably your mother/partner/ daughter in a rage after you accused her of being in a bad mood because of 'pms'.
If you see objects floating around of their own accord, however, you might want to summon the Ghostbusters.
Watch now: Everything you've ever wanted to ask Ghosthunters